Vogue India's July 2018 edition looks back at their extraordinary wedding.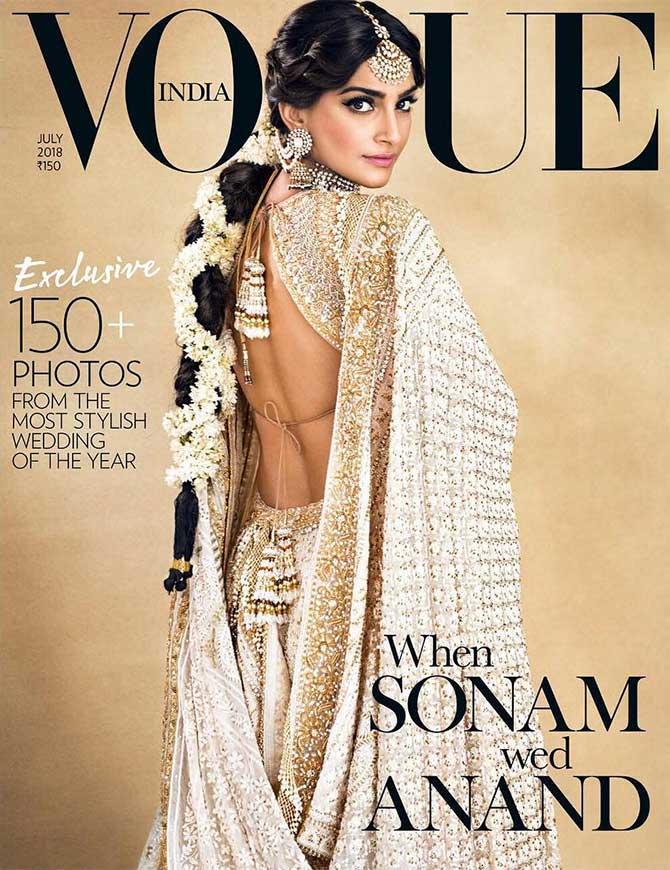 'Sonam Kapoor knows what's wrong and what's right, and she is not afraid to say it.'
These are the words of Anand Ahuja, who revealed the things he really loves about Sonam in an interview with Vogue India.
The adorable couple graced the cover of the mag's July 2018 edition.
Titled 'When Sonam wed Anand', the mag has taken candid shots of the couple from their wedding day for the cover.
'She (Sonam) gives me a lot of confidence,' Anand revealed in an interview with the mag.
'Sonam's very black and white. I can see both sides of a story, but I often get stuck in the grey zone.
'I sometimes need to be able to say no, and Sonam gives me the confidence to do that, she supports me.
'She's intuitive and patient, I second-guess,' he added.
Sonam had some adorable things to say about Anand too!
'Anand is so encouraging when it comes to my work that he didn't blink when I told him I was flying to Cannes two days after the wedding or that I was getting into promotions straightaway,' she said in the interview.
'There was no argument, just acceptance -- you gotta do what you gotta do.'
Photographed by international photographer Signe Vilstrup, Sonam has been styled by sister Rhea Kapoor for the cover, above.
Celebrity fashion stylist Abhilasha Devnani was the man behind Anand Ahuja's look.
Scroll down to see other pics from the photo shoot.