Ambra Battilana Gutierrez had spoken up against the sexual predator as early as 2015 and become an outcast.
With the #MeToo campaign giving power to her lone voice, she returned to the ramp with Milan Fashion Week.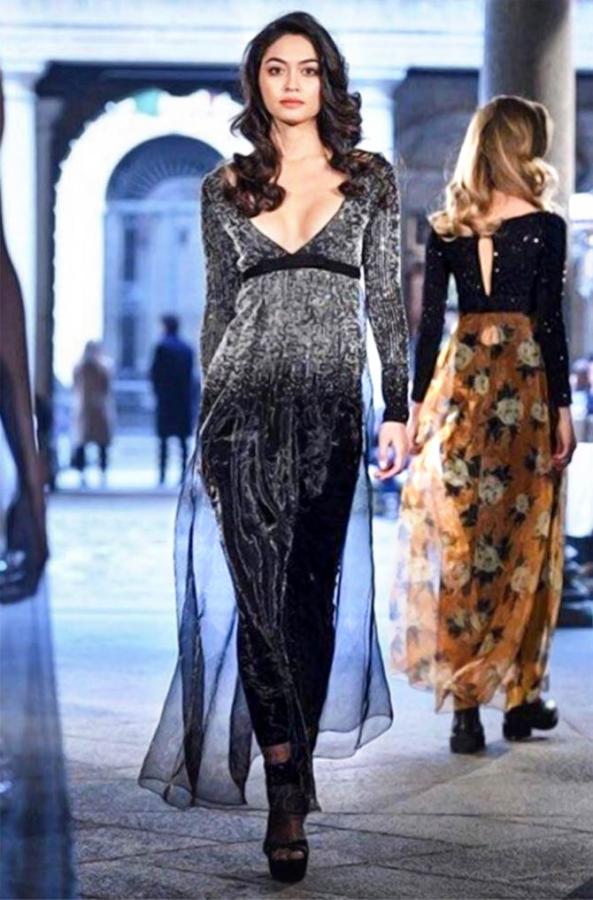 Ambra Battilana Gutierrez walks the runway for Rocco Barocco at Milan Fashion Week Fall/Winter 2018.
The third of the Big Four fashion weeks began this year with a focus on women who have come forward as victims of sexual misconduct.
Photograph: @ambrabgutierrez/Instagram.
It has been a long hard road back to the ramp for Ambra Battilana Gutierrez.
The model had accused Harvey Weinstein of groping her in 2015 and worked with investigators on a sting targeting the Hollywood mogul. But found her career ruined instead.
Now, after the #MeToo campaign, she has finally been vindicated.
Gutierrez walked the runway for Rocco Barocco at Milan Fashion Week just days after New York sued Weinstein over multiple sexual misconduct allegations.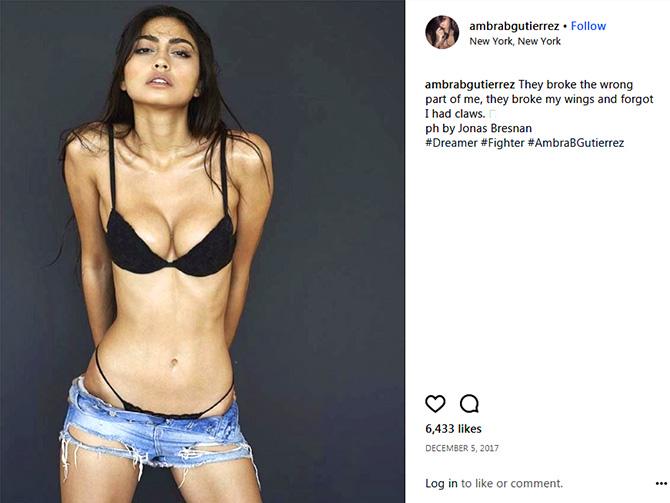 A vindicated Gutierrez posted this in December last year.
Photograph: @ambrabgutierrez/Instagram.
Gutierrez opened up about the difficult times in an interview with New York Daily News.
She said she'd 'booked "dozens" of runway shows during London, Paris and Madrid Fashion Week prior to her run in with Weinstein, that all ended when her face started showing up in tabloids that called her names like "Grope Gal" and published thinly sourced stories painting her as an opportunist.'
'I had castings with Armani and Cavalli and Dsquared2 -- these are the ones that really build your portfolio. After that it was so difficult to even get normal brands to work with -- it was a disaster," she added. "People don't realize what [Weinstein] did to me and his other victims. He was very powerful.'
The loss of her career resulted in Gutierrez slipping into depression and attempting to restart her career from the Philippines, her mother's native country, and eventually New York without much success.
All of that changed in October 2017 with The New York Times exposé on Weinstein.
She was not alone any more and an audio tape with Weinstein appearing to confess to groping her and trying to pressure her into coming to his hotel room also emerged.
Gutierrez, now a hero of the #MeToo movement told the media, 'Finally, something positive. I am happy to be returning to my craft.'