The actor features on Femina's annual list of India's 50 Most Gorgeous Women.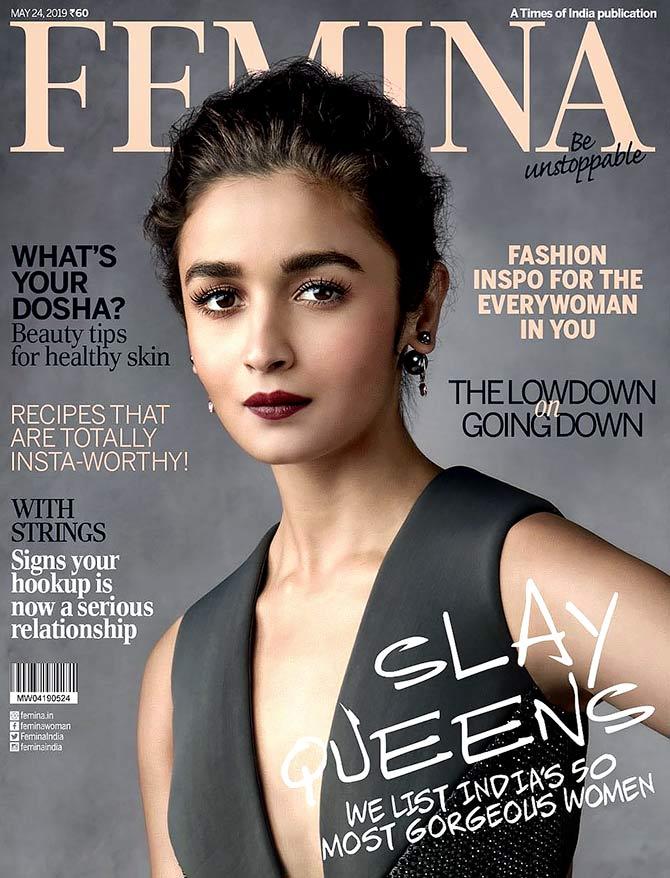 She's gorgeous. She's unstoppable. She's the perfect embodiment of all things millennial.
Say hello to Alia Bhatt, who keeps it classy on the cover of Femina's May issue.
The edition lists India's 50 Most Gorgeous Women including Alia.
Looking stunning in grey, the actor opted for a cleavage-plunging dress with red lips and metallic earrings.
Keeping her look minimal, she wore her hair in a messy bun.
Femina shared the cover on their official Instagram handle and captioned the post: 'All hail the slay queens!'
'Bhatt is on our list as she is the perfect embodiment of all things millennial.
'She is unafraid to break the norms (she decided to take up a non-glam role as early as her second film, Highway), has the ability to laugh at herself (remember the Genius of the Year Award video by All India Bakchod?), is open about her state of mind (she recently spoke of getting anxiety episodes), and her chosen line of work cannot merely define her,' they added.
Other actors who featured on the list are Deepika Padukone, Katrina Kaif, Aishwarya Rai Bachchan, Kareena Kapoor and Anushka Sharma, among others.