The Nobel Peace Prize winner has created a line of scarves to benefit her foundation that aims to empower girls through education.
\
Photograph: Courtesy Richard Stonehouse/Getty Images
At the age of 15, Malala Yousafzai became an international icon. Since then she has been campaigning tirelessly for the rights of girls to go to school.
A powerful voice, and the youngest Nobel Peace Prize Laureate, aged 17 at that time, 18-year-old Malala has now found a fashionable way to channel the cause of education.
She has created scarves with fashion icon TOMS to benefit her foundation.
These scarves are not ordinary ones.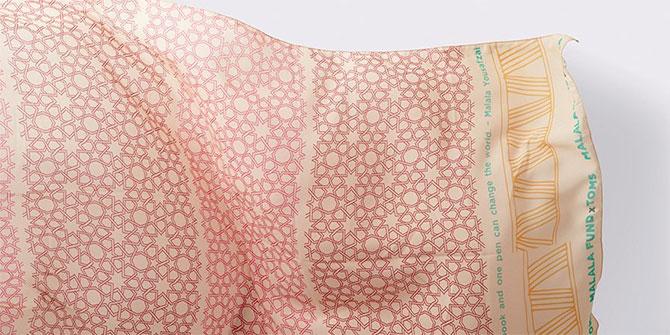 Photograph: Courtesy TOMS
They bear a signature quote by Malala, which reads 'One child, one teacher, one book and one pen can change the world'.
It also features a beautiful pattern which is inspired by Islamic artistry and prints.
Priced at $48, the scarves are available on the TOMS website (www.TOMS.com)
Not one to shy away for a charitable cause TOMS will donate all profits from the sale of the scarves to the Malala Fund, which helps empower girls through education.
Also See
'I am an ordinary activist, never wanted the limelight'