Take a look at the actor's fabulous cover.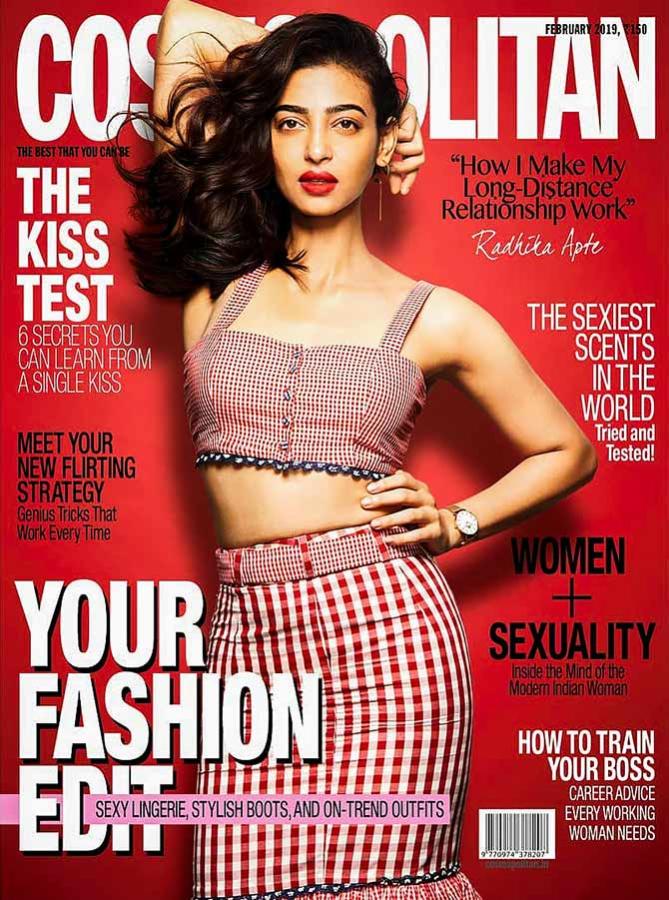 Radhika Apte clearly oozes confidence as she flaunts her envy-inducing abs on the cover of Cosmopolitan.
Flashing her abs in a cropped top, which she teamed with a matching figure-hugging skirt, Radhika looked fabulous.
'Our February issue ft. the biggest toast of the season, Radhika Apte is here!' wrote the mag as they unveiled the cover.
With her wind-swept hair worn over her shoulders and her lips painted red, the actor sent our hearts racing.
In a candid interview with the mag, Radhika has spoken about her long-distance relationship, along with giving her take on love and other things.
Styled by Zunaili Malik, the cover has been photographed by Suresh Natarajan.