Sara Ali Khan is The Peacock Magazine's November/December cover star and she looks absolutely gorgeous.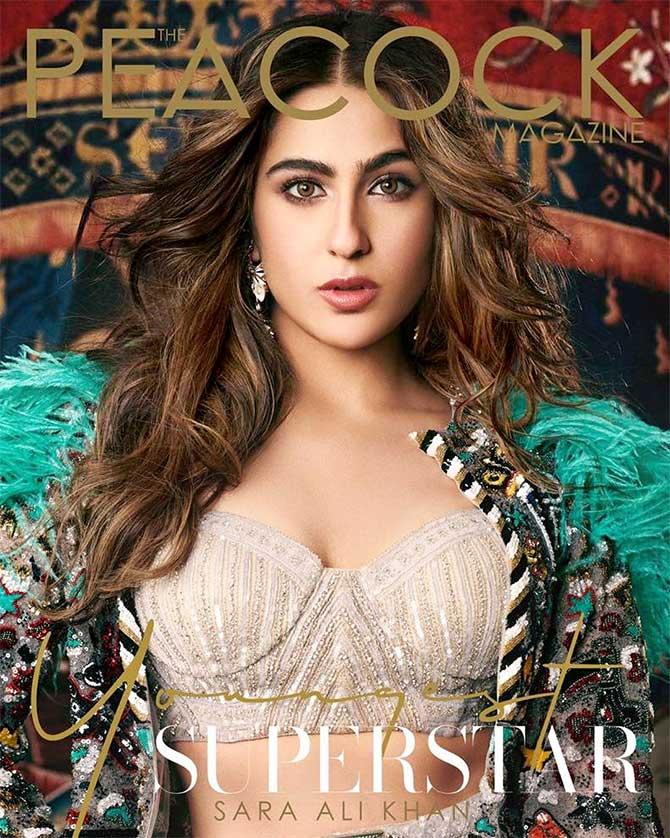 Sara Ali Khan uploaded her new cover with The Peacock Magazine and one must say that she looked drop-dead gorgeous.
Keeping it classy in an embellished silver bustier with a multi-colour jacket, she wore her hair in lovely perms.
Her blazer featured feathers, sequins and intricate embroidery.
Like a true queen of style, Sara finished off the look with flawless make up and pink lips.
'Thank you Falguni Shane Peacock India for making me feel fun, fabulous and fierce on you winter cover,' wrote the actor as she unveiled the cover on Instagram.
According to Sara, 'being an actor has made her spend a lot of time with herself and that allowed her to self-reflect and understand things about herself that she didn't really know.'
She shared, 'That is something that has altered me.
'I now have the time and patience to self-introspect more, and I think I know myself and understand myself a little better than I think I did before I was an actor.'