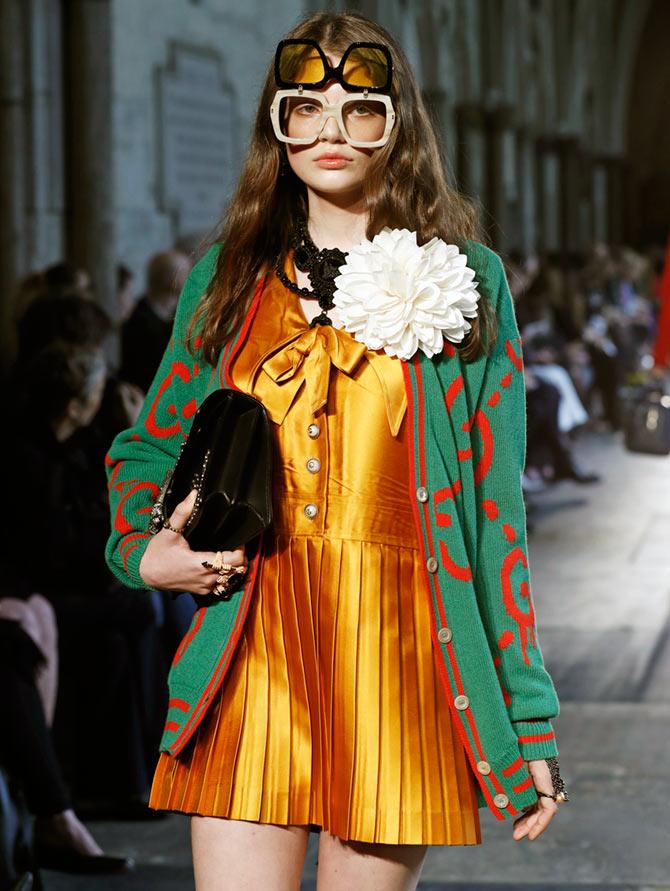 The Italian fashion brand's latest collection brought back lost trends into fashion.
For the first time, this iconic London landmark Westminster Abbey opened its doors to a fashion label.
Paying tribute to the British art and culture, creative director of Gucci Alessandro Michele launched the label's winning Cruise collection in this 700-year-old church.
In the past, the Westminster Abbey, has been the setting for 16 royal weddings.
And it has also witnessed every coronation since the time of William the Conqueror in 1066. Interesting much?
Going back to the collection, we think that creative director Alessandro Michele took the 'maximalist' approach of designing one step further.
From rich colours, lavish embroideries to meaningful layers, the collection had it all.
We present 10 trends from Gucci's latest show.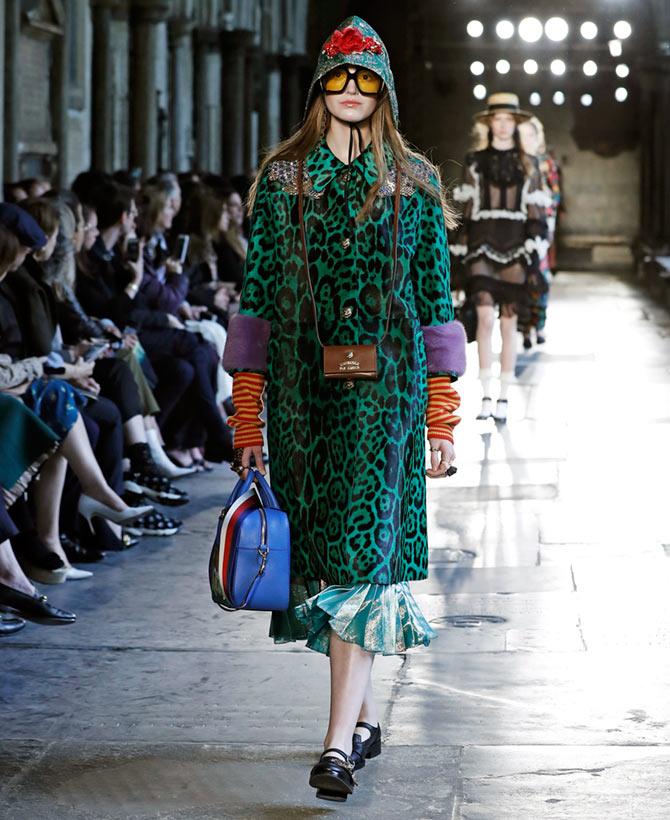 IMAGE: Looked like the fairy tale Little Red Riding Hood was brought to life through fashion. The colours and patterns have changed, but the look -- a studded animal print jacket with a floral embroidered hoodie over a frilled midi instead of the red outfit and a structured bag in lieu of a basket -- pretty much resembled the character. Photograph: John Phillips/Getty Images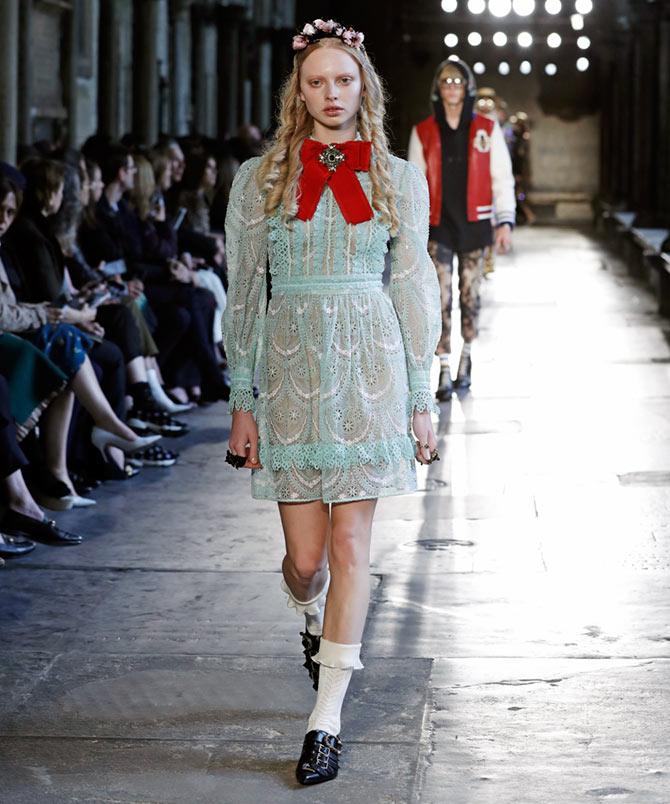 IMAGE: We got nostalgic with new creation. This sky blue see-through midi paired with black shoes and ruffled socks took us back to school. Photograph: John Phillips/Getty Images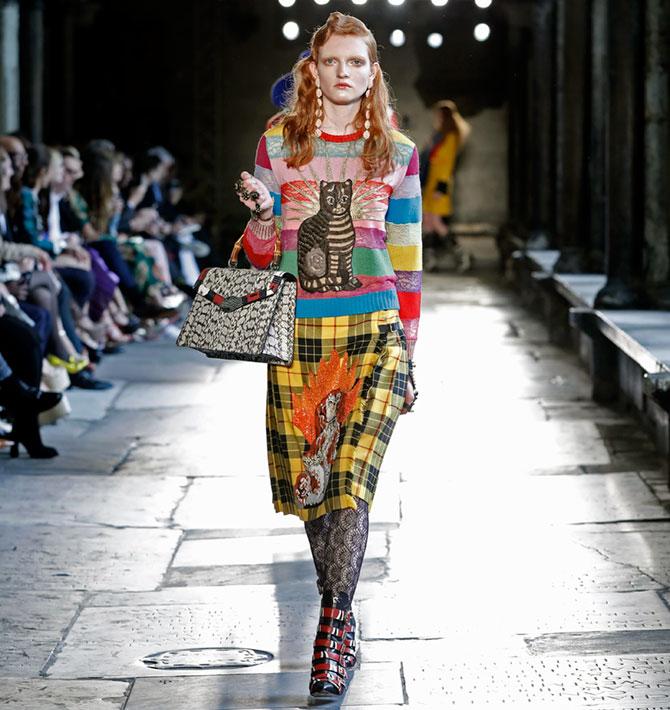 IMAGE: Hello cat lady! If you are game for some animal prints and bright hues, get your hands on an outfit like this that exhibits layers of pop colours and quirky designs. Photograph: John Phillips/Getty Images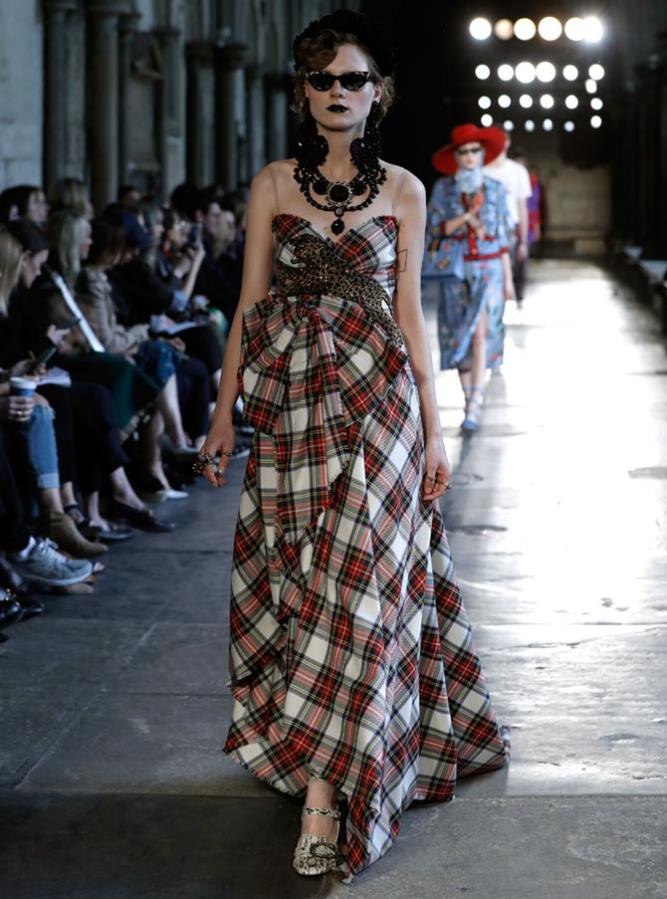 IMAGE: Plaids got wild and how. That cheetah print in the middle of the tube gown looked quite interesting. We thought of naming this ensemble as the 'Time to Pounce' dress. Photograph: John Phillips/Getty Images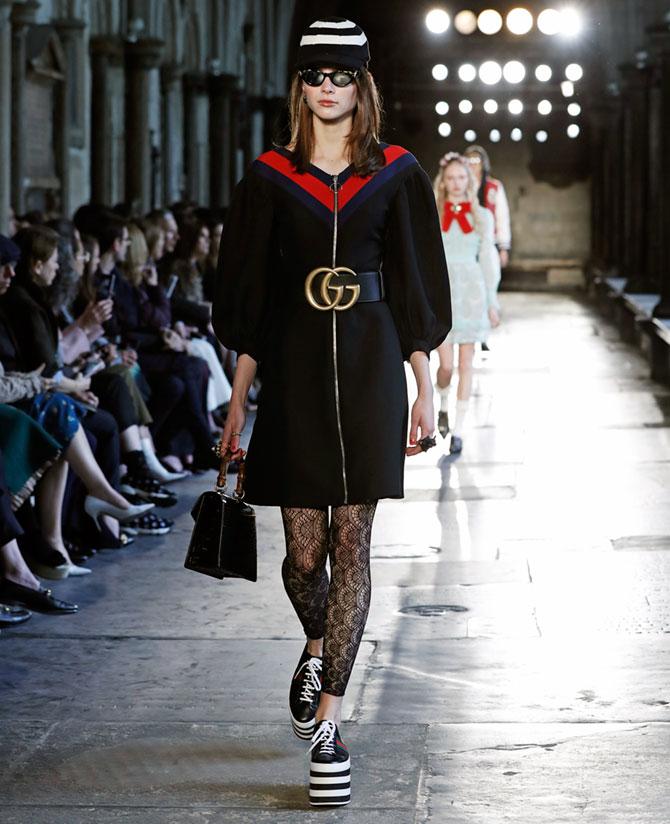 IMAGE: There were cool and classy stuff too. Like this navy blue midi with a Gucci logo belt around the waist. Wear it with lace stockings, high heel sneakers, a black box clutch and a striped cap. Photograph: John Phillips/Getty Images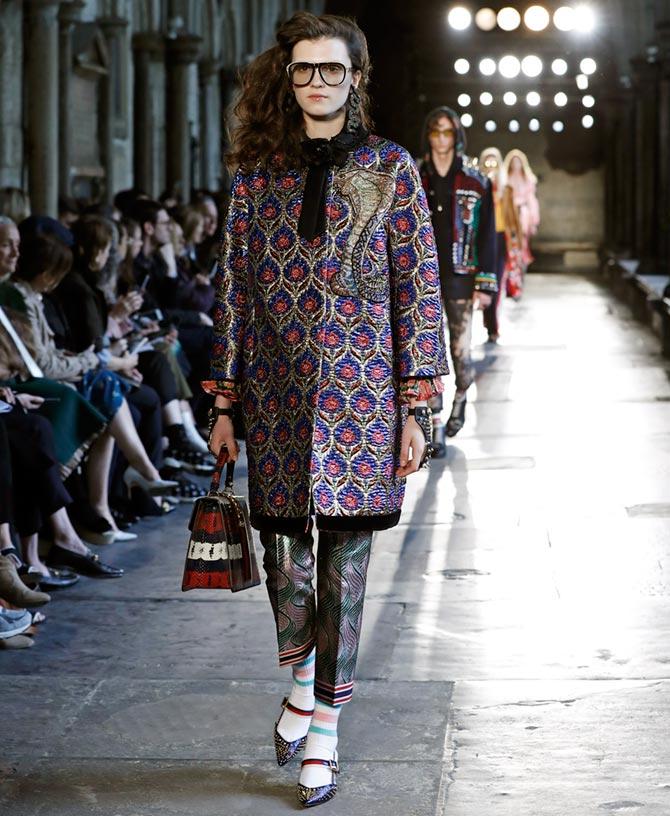 IMAGE: Heading to an office party? Don an embroidered coat jacket with cigarette pants and accessorise it with leather wristbands just like the model above. Photograph: John Phillips/Getty Images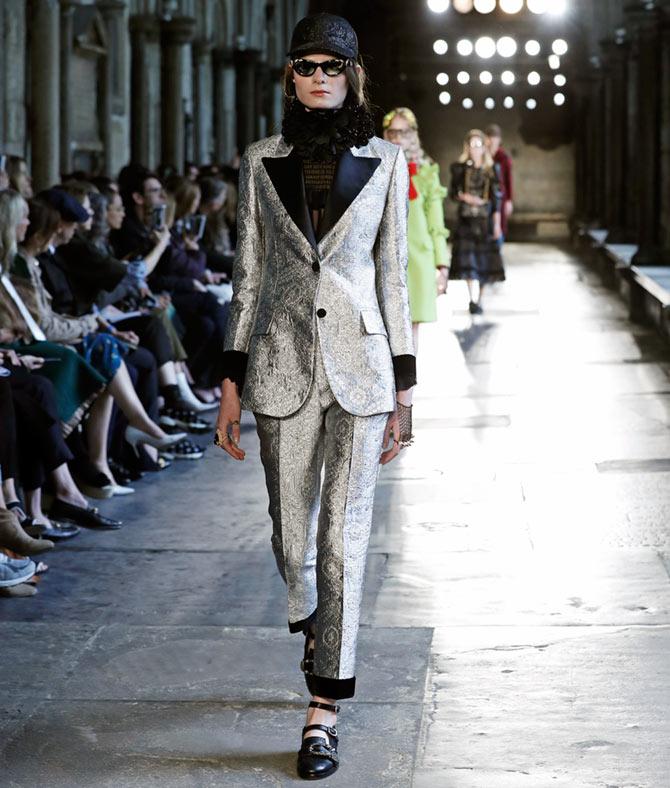 IMAGE: You can also opt for a silver embroidered pantsuit with a pair of black pointed creepers. Photograph: John Phillips/Getty Images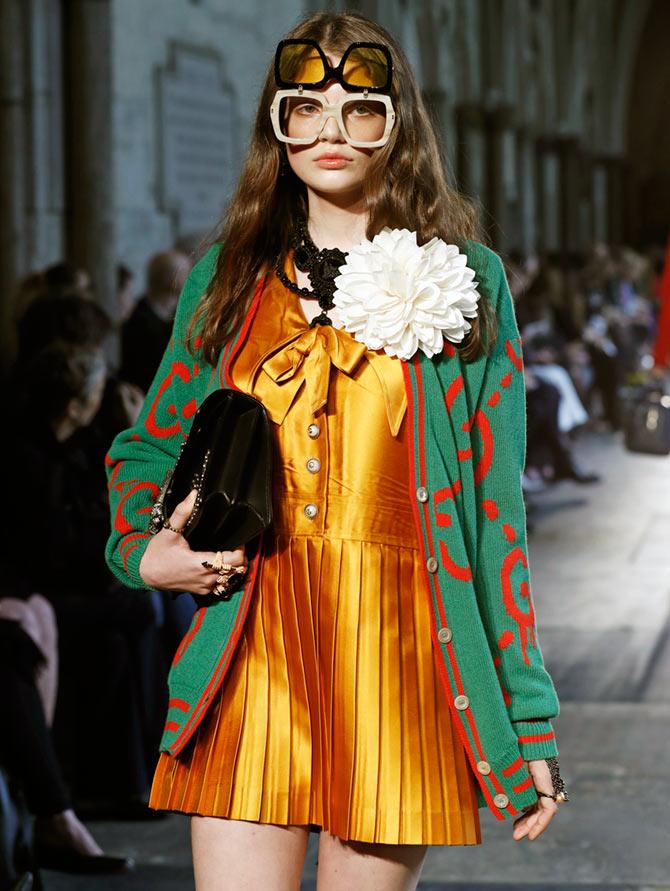 IMAGE: We couldn't take our eyes off this gorgeous golden pleated mini with a Gucci sweater over. Also, is wearing flip-up glasses the new 'cool'? Would you dare to wear it? Photograph: John Phillips/Getty Images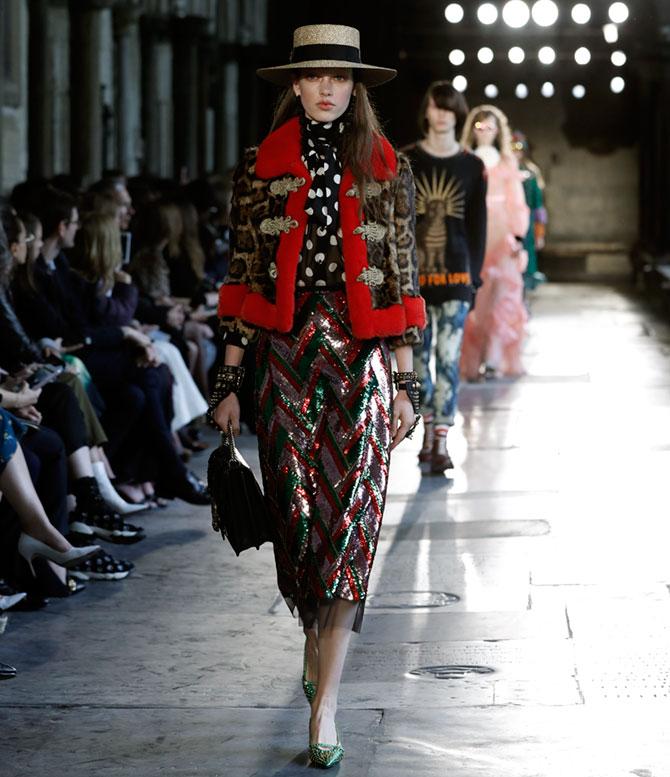 IMAGE: And this snazzy pair of sequinned skirt over a polka dotted shirt blouse and jacket reminded us of the ravishing 40's style. Photograph: John Phillips/Getty Images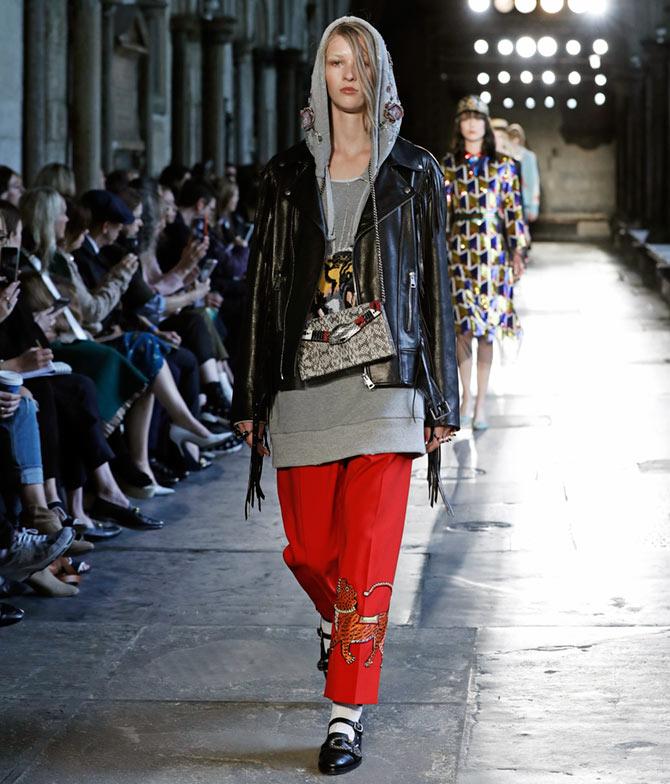 IMAGE: The 70's punk style is back and how. We spotted streetwear like embroidered hoodies and leather jackets taking rounds on the runway. Photograph: John Phillips/Getty Images