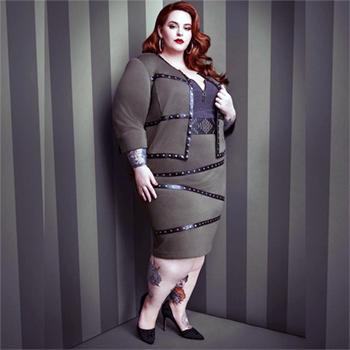 Age no bar, colour no bar -- these models are breaking fashion stereotypes.
Beauty truly comes in various packages. Take the case of Winnie Harlow, a model discovered by television host Tyra Banks on Instagram.
Unlike other models who have perfect skin, Winnie has Vitiligo, a rare skin disorder. But is one of the most sought after names in the fashion world today.
Close on her heels is Martina Mount, a model from Croatia who has received mixed reviews for her unconventional looks. She shut down the critics when she made a glamorous debut at the recently concluded Paris Fashion Week.
Presenting 10 models who are breaking down barriers of what is considered beautiful.
1. Chantelle Winnie Harlow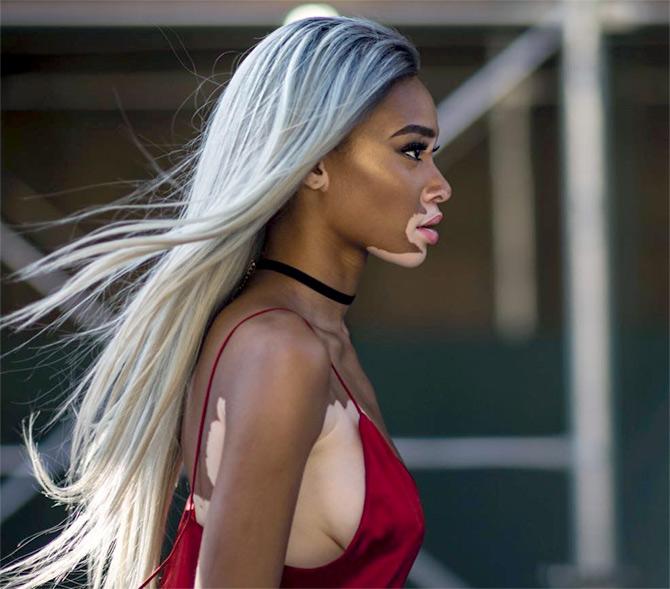 IMAGE: When Winnie Harlow was four years old, she diagnosed with a rare skin disease, Vitiligo. A participant on America's Next Top Model in 2014, this Canadian model is the face of clothing brand Desigual, has walked the ramp for Chanel, and also adorned the cover of Vogue, Wonderland, L'Officiel and Style.

This year, she landed a Diesel campaign too. She has a community of 4,00,000 fans on Instagram.

Winnie made headlines by appearing in a stunning cover shoot for Hunger Magazine, where she has dared to bare in a revealing dress without any inhibitions of showing her skin to the world.

Photograph: Kind Courtesy Winnie Harlow/Instagram
2. Khoudia Diop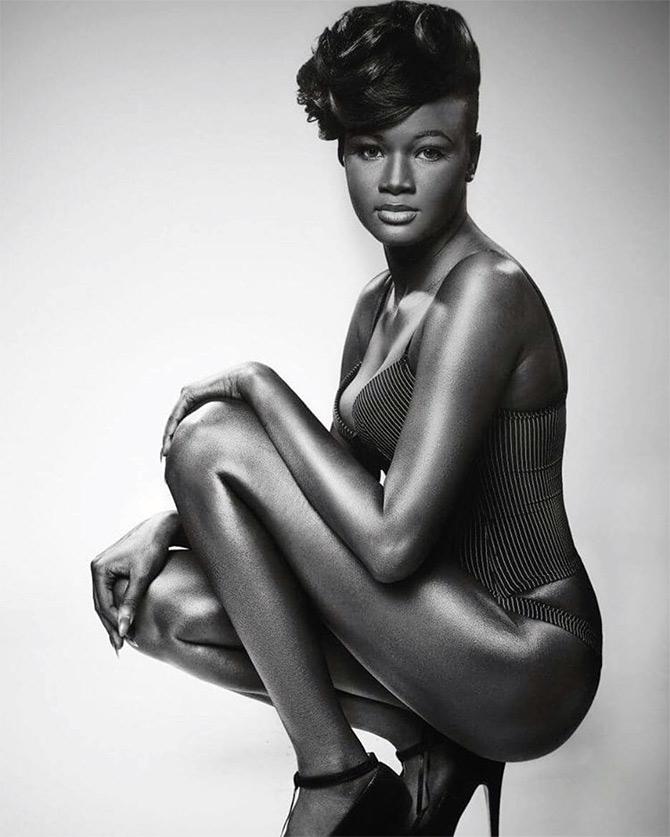 IMAGE: A runway model, she is the Internet's latest craze. Khoudia Diop, a model from Senegal, Africa is changing the fashion game with her unusual skin colour and shattering stereotypes about fair-skinned beauty. She is touted as the Melanin Goddess.

She currently has 1,05,000 followers on Instagram.

Khoudia has walked the runway at Paris and New York. She rose to fame after being photographed for The Coloured Girl campaign (a platform to celebrate black women and their different skin shades) and almost overnight, she came in the public eye.

Photograph: Kind Courtesy Khoudia Diop/Instagram

3. Carmen Dell'Orefice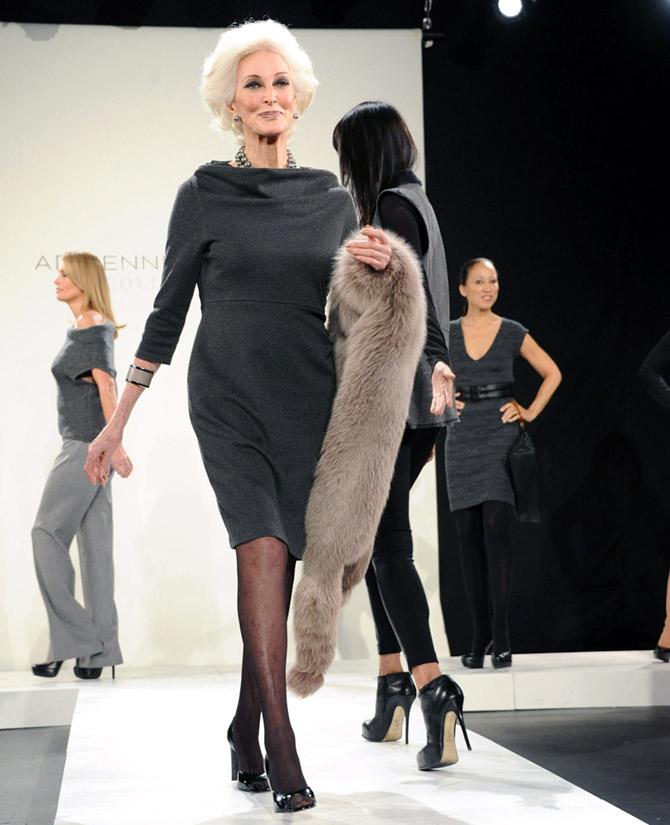 IMAGE: At 85, this American beauty is one of the oldest working models in the fashion industry. A classic and iconic beauty, she has graced the cover of Vogue when she was just 16, and has featured in six Vogue covers in total, including New You, Life Magazine and Harper's Bazaar.

At her age, she has fronted campaigns for luxury brands such as Rolex and Revlon, and walked the runway for

Jean Paul

Gaultier

, John Galliano and Mugler.

Check how Carmen matches steps with the younger generation of models in the picture above.

Photograph: Mike Coppola/Getty Images

4. Jillian Mercado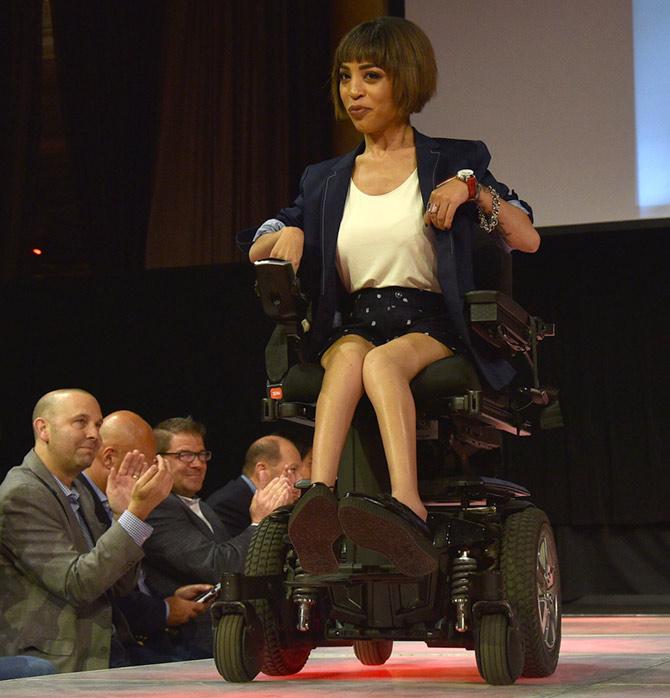 IMAGE: An American, Jillian Mercado is one of the few professional disabled models to walk the international runway.

She was diagnosed with Spastic Muscular Dystrophy as a child. But she has worked past her disability and bagged campaigns for Diesel, featured in an episode of Glamour magazine's Mirror Monologues, and has also been cast by singer Beyonce to model her new fashion collection.

Photograph: Jamie McCarthy/Getty Images
5. Melanie Gaydos


IMAGE: Take a closer look at Melanie Gaydos and you'll realise that she suffers from rare genetic condition called Ectodermal Dysplasia.
The result: She has an absent teeth and a cleft palate. During her growing up years, Melanie never believed that she'd live past 18. But destiny has paved a different path for Melanie.

Today she is a top fashion model and has walked the runway at New York Fashion Week and featured in Galore magazine.

Photograph:

Vivien Killilea/Getty Images
6. Diandra Forrest
IMAGE: Diandra Forrest is an albino African American model who is signed with Elite Model. She has walked the runway for Vivienne Westwood and also featured in Kanye West's Power video. Diandra has also done editorial shoots for Glamour.

Photograph:

Fernanda Calfat/Getty Images
7. Andreja Pejic

IMAGE: Andreja Pejic is a transgender supermodel!
Yes you heard it right. An androgynous model Andreja, underwent a gender-reassignment surgery. Before her surgery, she turned heads as a male woman dressed in womenswear walking down the ramp for Je

an Paul

Gaultier.

She has featured on the cover of Elle, L'Officiel, Vogue, GQ, etc.

Photograph:

Pascal Le Segretain/Getty Images
8. Madeline Stuart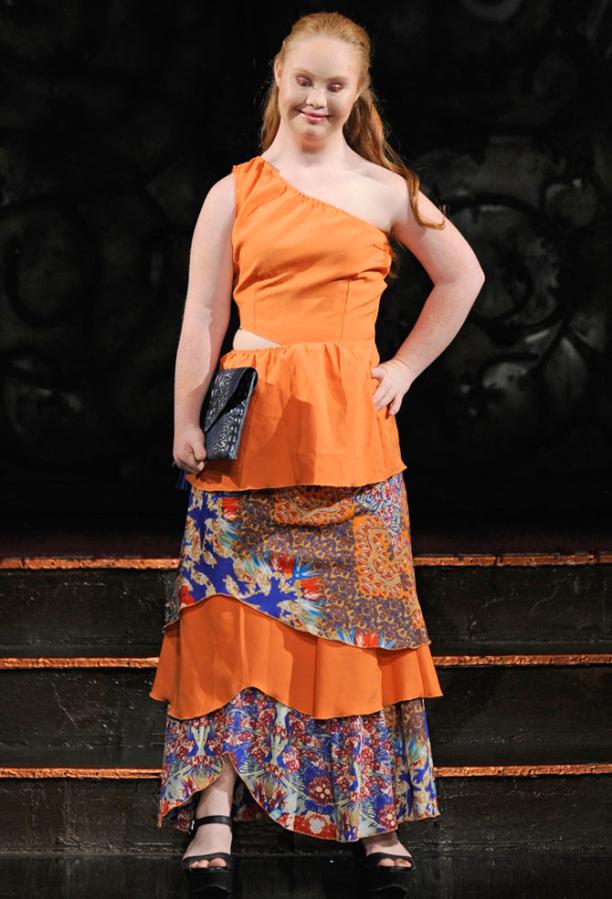 IMAGE: Madeline Stuart is probably the first-ever model with Down Syndrome to walk at the New York Fashion Week for FTL Moda.

An Australian, this 18-year-old model got famous when her mother and she released a series of photos on Instagram. The pictures, which went viral, made Madeline an Internet sensation.
She has 1,35,000 followers online.

At 19, she has walked New York Fashion Week's three consecutive seasons.



She is the face of international accessory labels EverMaya and GlossiGirl cosmetics.

Photograph:

Arun Nevader/Getty Images
9. Tess Holliday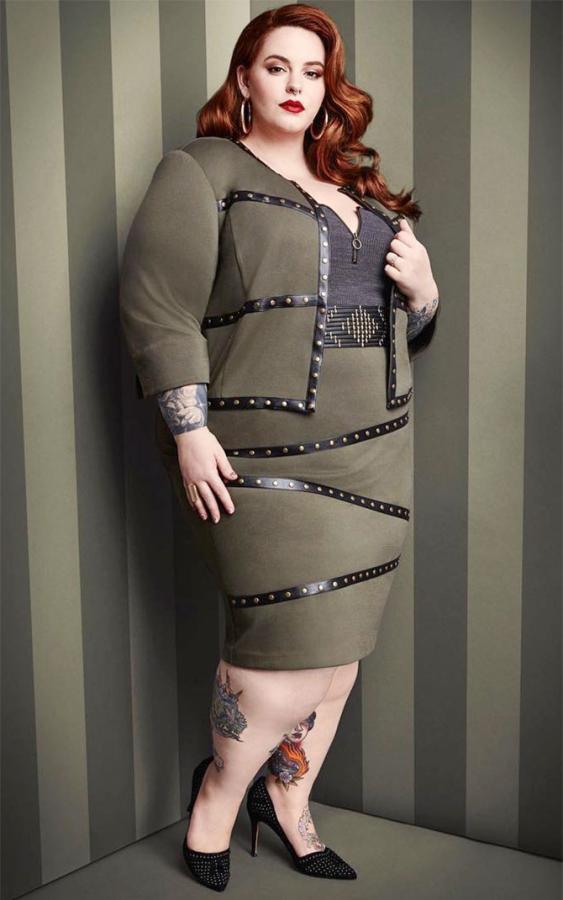 IMAGE: Tess Holliday is a size 26 model. She became one of the few women over size 20 to be signed by a major modelling agency.

Tess struck gold with the deal and has graced the cover of People Magazine, appeared in an H&M campaign and has also been named one of the 30 Most Influential People 2016 on the Internet by Time magazine.

She has 1.3 million followers on Instagram.

Photograph: Kind Courtesy Tess Holliday/Instagram
10. Martina Mount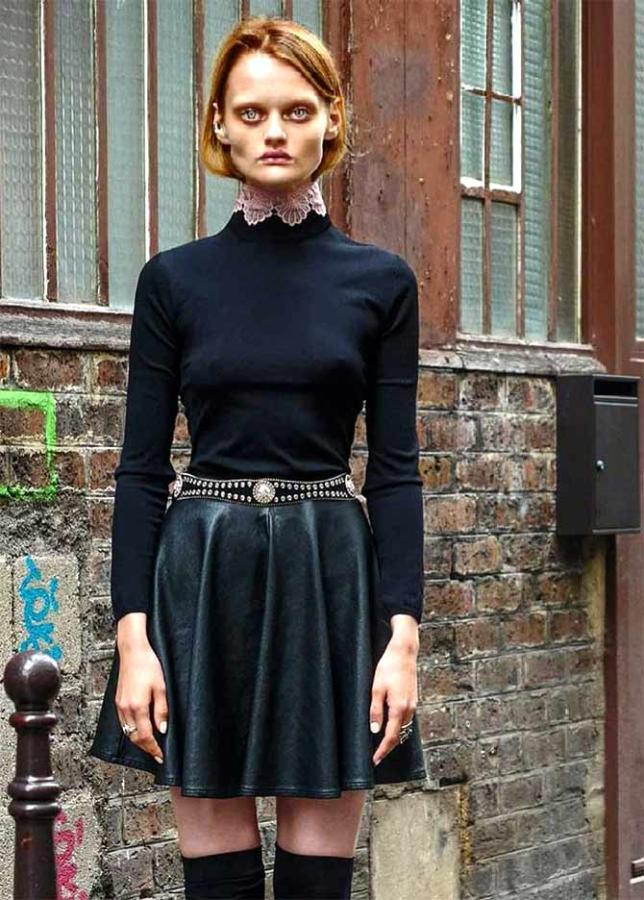 IMAGE: Martina Mount is not your quintessential model, at least going by her looks. There are few who think she resembles Annabel from the movie Conjuring. But there are many who are completely in love with her.

A law school student, Martina, is one of those models who stands out for being more than just a pretty face.

She was in her third year at a law college in Croatia when she decided to do something exciting and stepped into modelling. Martina made her runway debut at the Paris Fashion Week 2016. She walked for Chinese fashion designer MASHA MA.

Photograph: Kind Courtesy Martina Mount/Instagram