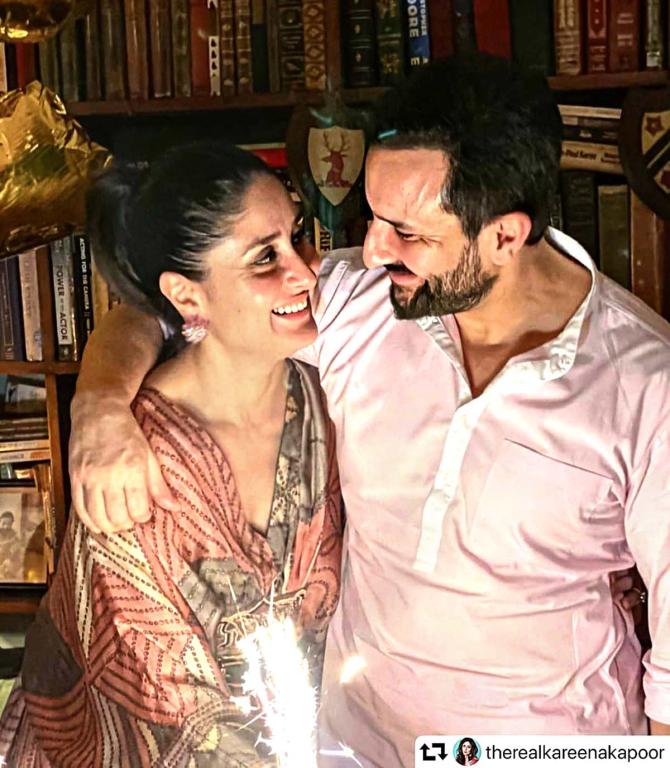 Kareena Kapoor has always proved that she's the ultimate style icon both on and off the red carpet.
The actor -- who will turn 40 on September 21 and announced last week that she is pregnant with her second child -- is already revamping her wardrobe.
Kareena wore a beautiful silk kaftan while celebrating husband Saif Ali Khan's 50th birthday at their home in Bandra, north west Mumbai.
The outfit designed by Rajdeep Ranawat is part of the designer's Shibuya silk range and is priced at Rs 24,000.
The Lakme ambassador styled the outfit by adding a smart belt covering her bump.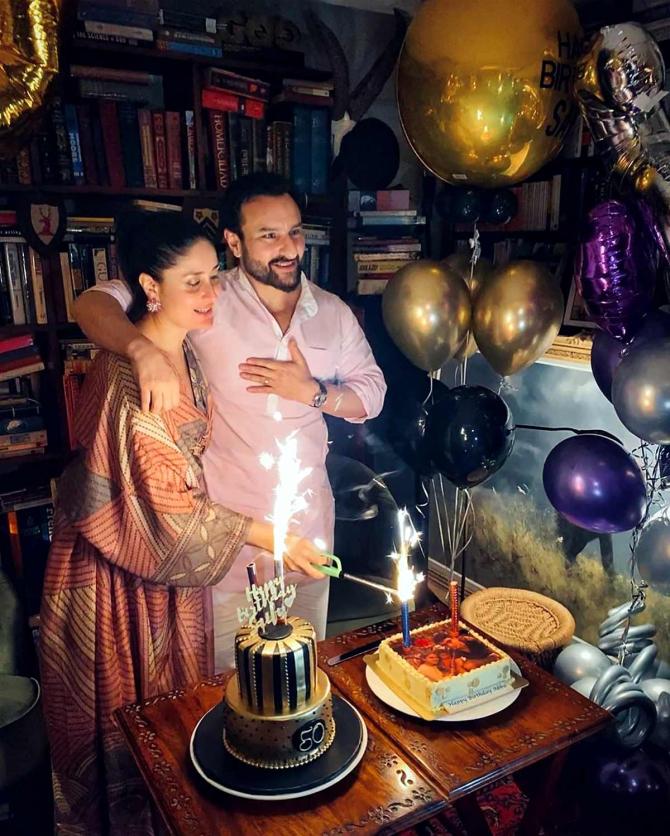 'We adore Bebo in our Shibuya silk Kaftan for hubby Saif's 50th birthday celebrations looking so glamorous and comfy with her delightful baby #2 on the way... we couldn't be happier for her and the entire family indeed,' Designer Rajdeep Ranawat wrote against a picture of the couple on Instagram.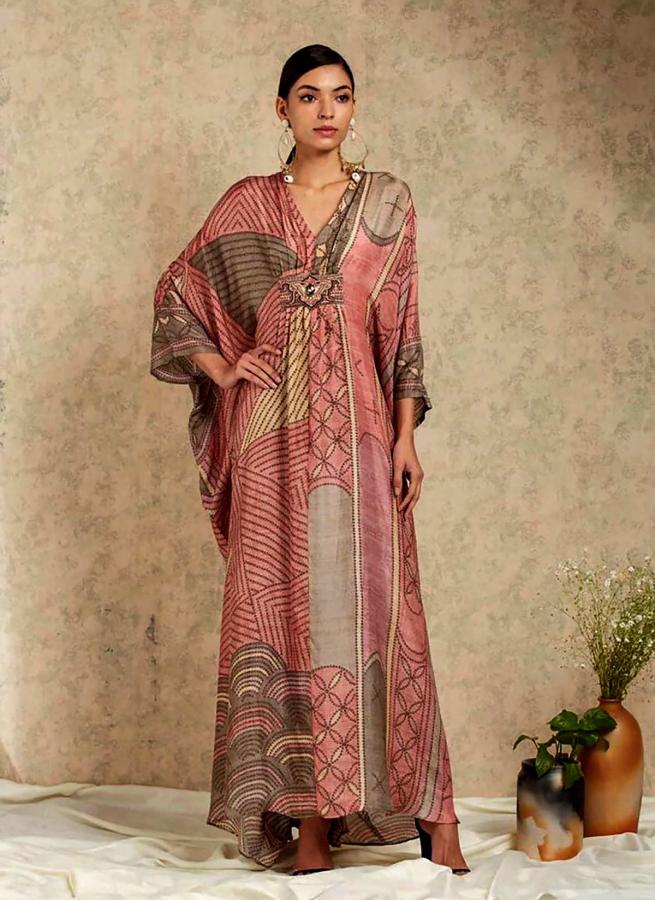 The Shibuya collection uses 'techniques of tie and dye, engineered to perfection on sustainable silks in comfortable loungwear styles.' The collection that features flowy kaftans, kurtis, tunics and scarves is priced Rs 4,500 onward.