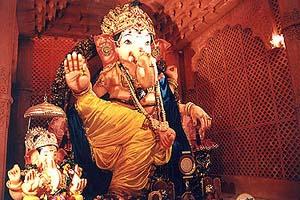 Note: This story was first published in 1998. We bring back a touch of nostalgia.
Photographs: Jewella Miranda/Rediff.com
In 1893, at the quiet Keshavji Naik Chawl, Girgaum, south Mumbai, at freedom fighter Lokmanya Tilak's insistence -- as an act of defiance against the British -- one of Bombay's first sarvajanik Ganeshotsavs was celebrated.
A few other chawls (tenement housing), a furlong or two away from here -- like Kamat Chawl and Shantiram Chawl -- glowed with the lights and happy sounds of celebrations that year.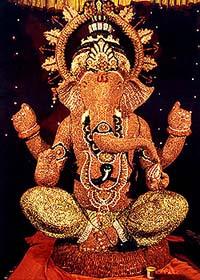 In those dark days of British rule continuing the public celebration of Ganesh Chaturthi every year was a brave task.
Thus in the years that followed, sarvajanik celebrations at those neighbouring chawls were snuffed out. But not at Keshavji Naik Chawl!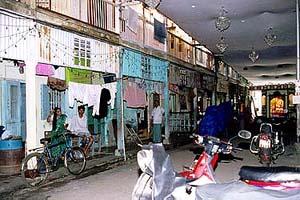 Thus the mixed bunch of Maharashtrian Brahmins and merchants that inhabited Keshavji Naik Chawl, year after year, since 1893, courageously brought home a Lord Ganesh every monsoon, feted him for 10 days and took him out to sea, through British rule, right till today.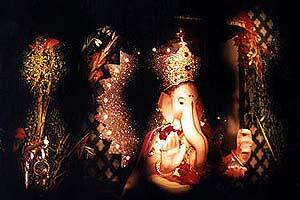 As it has been since the last century, a small Ganapati -- moulded by the More family, who have always moulded the chawl's murtis -- glows in the dark, cool central courtyard, where children play, in this peaceful neighbourhood in the heart of the city' busy commercial district.
Reader Invite:
Want to share your photographs? You can post your photos RIGHT HERE, along with your name and location and we will publish the best images, with due credit to the sender.