Khalid Anzar analyses the smartphone on several parameters to test its overall capabilities.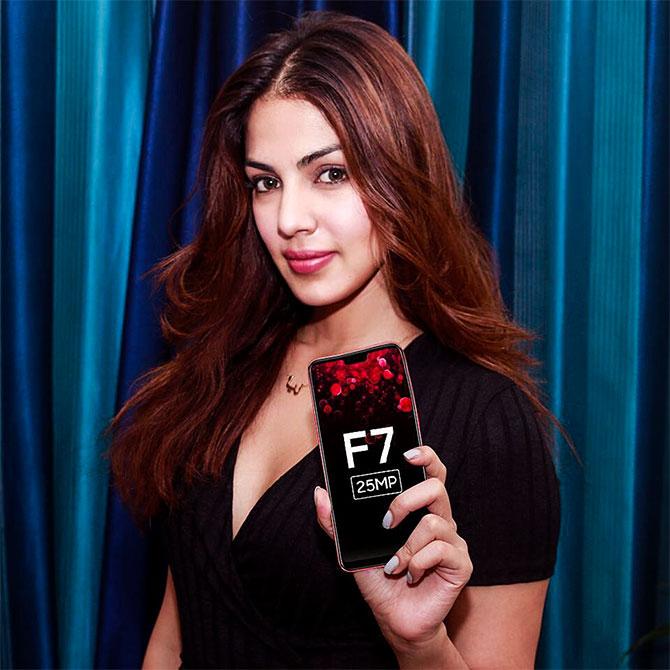 Chinese smartphone manufacturer Oppo, known for its selfie-centric devices, has become one of the first companies to introduce a notch screen-based Android device in India by launching the Oppo F7.
The smartphone's key features centre around its ultra-wide notch-based screen, a 25-megapixel selfie camera and artificial intelligence (AI)-backed scene optimisation.
The Oppo F7 seems to pack some punch on the specification sheet, especially with its 6GB RAM and 128GB storage in the top-end version.
However, this selfie-centric smartphone delivers primarily on the imaging front more than any other aspect.
We reviewed the Oppo F7 on several parameters to test its overall capabilities, and here are our observations:
The Oppo F7 packs a 6.22-inch fullHD+ screen in a glass-metal-glass sandwiched design.
It feels light in the hand, and its compact body, measuring almost equal to the conventional 5.5-inch 16:9 aspect ratio screen-based smartphones, is comfortable to hold and operate.
The modern notch-based screen is great for aesthetics, but it doesn't add much value in terms of utility.
The Android ecosystem took ages to refine the notification area by adding some value to it in every iteration.
However, with the notch in place, the notification area in the Oppo F7 seems to have gone back in time, and looks unpleasant.
Talking about the screen, the glass on top of it seems to resist the touch response; the touch response seems like a mixed bag of hits and misses.
The glass does register the touch, but the screen shows some signs of lag, especially while scrolling a lengthy web page or YouTube videos playlist.
Coming to the imaging part, the Oppo F7 boasts a 16-MP sensor with f/1.8 aperture at the rear, and a 25 MP sensor with f/2.0 on the front.
The selfie camera has several software enhancements that aid the smartphone's face-unlocking mechanism, and enhance the image output using AI-based scene-selection modes.
Both the rear and front cameras offer satisfactory output.
However, the strong post-processing tends to make images look artificial.
For millennials and social media enthusiasts, the imaging in the Oppo F7 offers almost a complete package -- including beautification, filters, etc. However, serious photographers might not appreciate the image output for its unnatural output.
Priced at ₹21,990 for the base model with 64 GB of internal storage and 4 GB of RAM, the phone seems to be on a pricier side and lacks the overall dynamism.
However, if cost is not a constraint, the Oppo F7 could be a modern-day device designed for millennials and social media enthusiasts with a knack for selfies.