Believe it or not iPhone X launch reduced porn traffic!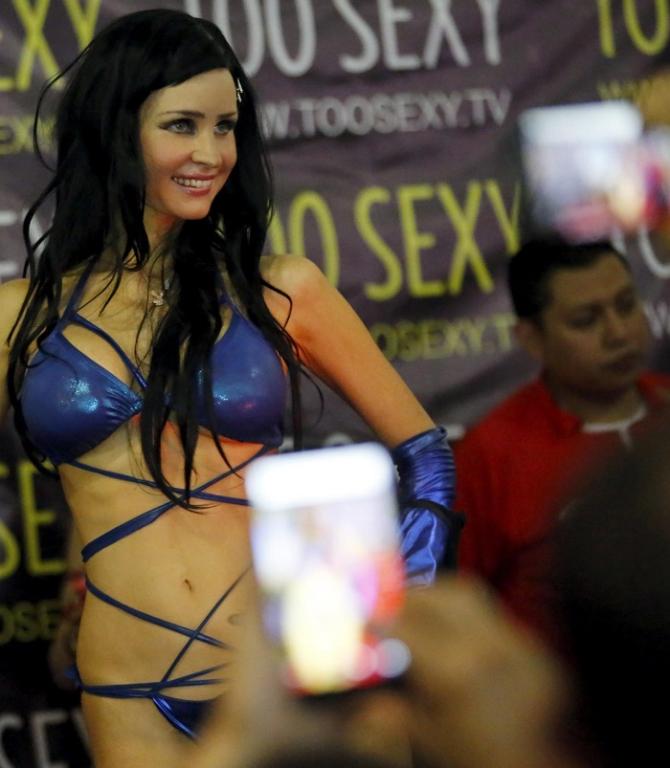 At the Sex and Entertainment adult exhibition in Mexico City.


Representational Photograph:

Henry Romero/Reuters

.
It is pretty difficult to find something that will reduce traffic to a porn site, but according to latest insights from Pornhub, Apple's annual fall iPhone event on September 12 did it.
'What gets Apple fans harder than Pornhub,' the site said in a blog post. 'New hardware from Apple of course... millions tuned in live to watch the unveiling of new phones and other tech. Just as we found during last year's event, traffic to Pornhub dropped significantly during the live show.'
The launch this year -- marking 10 years of the iPhone -- saw the unveiling of iPhone 8 and iPhone 8 Plus, the iPhone X, the Apple Watch Series 3, and Apple TV 4K.
And according to data compiled by Pornhub, 'Across the United States, traffic dropped by -7% at 1 pm Eastern Time when the live show began, and worldwide was down -4% compared to average time of day traffic levels.'
It added, 'Among users of Apple's iOS based mobile devices, traffic dropped by -12% at 1 pm, while desktop users of MacOS saw traffic drop by -8%. After the show ended, traffic from iOS users increased +4% above normal time of day levels.'
Pornhub noted that Apple, which restricts the show's live feed to Apple users, this year also invited Windows users of Microsoft's Edge browser to tune in.
It added, 'Our statisticians next turned their attention to web browsers, to see how interest from Microsoft Windows users compared to those using the Apple based Safari browser. As one might expect, Safari traffic was down -8% at 1 pm while Edge saw a drop of -4%. After the show ended, we again saw a slight increase from Safari users of +3% above normal time of day traffic levels.'
iPhone launches are not the only thing to cause a drop in traffic to the site. The last time this happened was in July on the day of the Game of Thrones Season 7 premiere.