The Panasonic 49-inch EX600 and SC-UA7 bundle is a good thing to own if you're a film buff and don't want to compromise on sound, says Abhik Sen..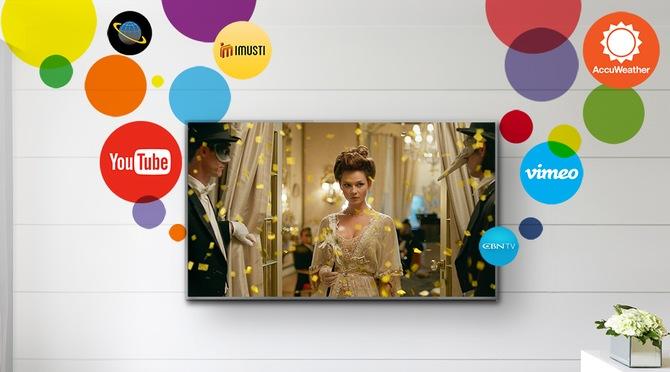 All photographs: Courtesy panasonic.com
I turned on the 49-inch Panasonic EX600 (₹1.41 lakh) and panicked.
The green light kept blinking, but the TV didn't turn on. Thankfully, I was on the TV's home screen in a few moments.
Unlike many others, Panasonic has done away with opening gimmicks and switches the screen on only when it is ready.
I also liked the fact that one could set up the stand inwards or outwards, depending on your convenience.
The screen seemed bright (though not as bright as flagships thrice its price) and the pictures seemed clear.
I quickly connected to my TATASky box and logged in to streaming services.
While the user interface isn't Android and does involve visiting a software market and downloading apps, it's easy to use and didn't once become unresponsive.
The remote sports a Netflix button and, thus, I enjoyed some old episodes of The Blacklist in 4K.
A caveat: download the app on your phone, and then try logging in to Amazon Prime and others. It's much easier than using the remote.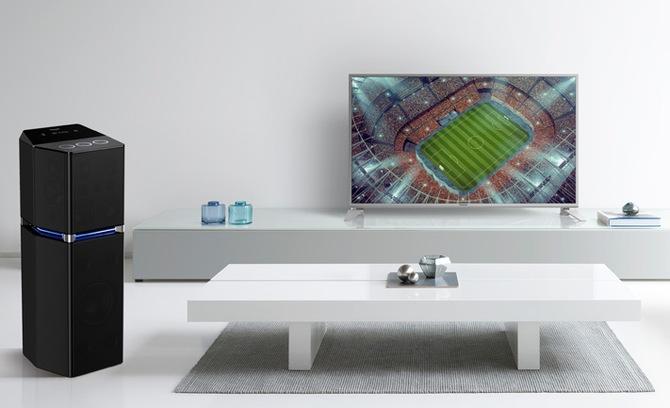 The TV supports a wide array of connections and there are plenty of options in settings, reminding me of old CRT sets.
The net result of all those options was that I was able to get the best possible performance from standard definition (SD) sources on a 4K TV.
While watching The Pacific on Hotstar, I felt there was a bit of ghosting during action scenes.
That said, the TV was loud and didn't need a sound bar. The Panasonic bundles a very capable and loud audio system with the TV.
The SC-UA7 boasts 1,700 watts of power (RMS), has a very capable digital FM tuner, USB support, karaoke support, and can be also connected to mobile devices via Bluetooth and NFC.
I was able to use the same app to connect to this as well.
I connected the TV using an optical cable, and sure enough, was rewarded with clearer sound.
The Panasonic 49-inch EX600 and SC-UA7 bundle is a good thing to own if you're a fan of old movies and don't want to compromise on sound.
There are bigger screen sizes available at this price, but none that plays SD content so well.