Finally Mi TV arrives on the Indian shores for the first time as Mi TV 4.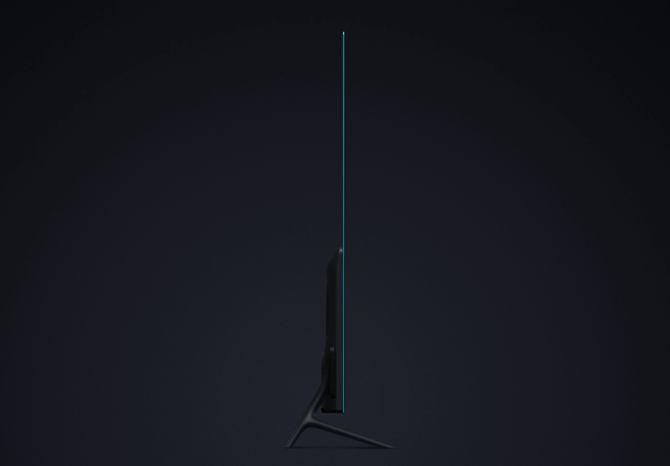 Photograph: Courtesy mi.com
The Mi TV 4 was long awaited for its features and price.
The Mi TV 4 was announced at the CES (Consumer Electronics Show) in January 2017, but the variant we are now going to get has been highly customized for India.
What the buzz is about?
Xiaomi claims the Mi TV 4 is the world's thinnest LED smart TV -- just 4.9 mm thin.
To achieve the thin profile, Xiaomi has fused the LED display glass in a thin metal shell and all the electronic components have been placed in a narrow horizontal panel stuck behind the display.
The horizontal panel also acts as a base for the wall mount or for attaching the base stand.
Apart from this, the Mi TV 4 rips apart its counterpart by its specifications with respect to price.
Xiaomi has only launched a 55-inch Mi TV 4 in India.
The frameless display has a 4k UHD (Ultra High Defination) resolution i.e. 3840 x 2160 with HDR (High Dynamic Range). The HDR provides high contrast and color to the video to make it look more realistic.
The TV supports Dolby Audio and DTS-HD sound through two 8-watt speakers packed in the panel at the back.
The TV has got various connectivity options -- HDMI ports, two USB, one AV, an Ethernet port and an S/PDIF Out for a digital connection with your existing home theater system.
It also supports Wi-Fi for internet and Bluetooth 4.0 for pairing with Bluetooth-enabled wireless speakers or head phones.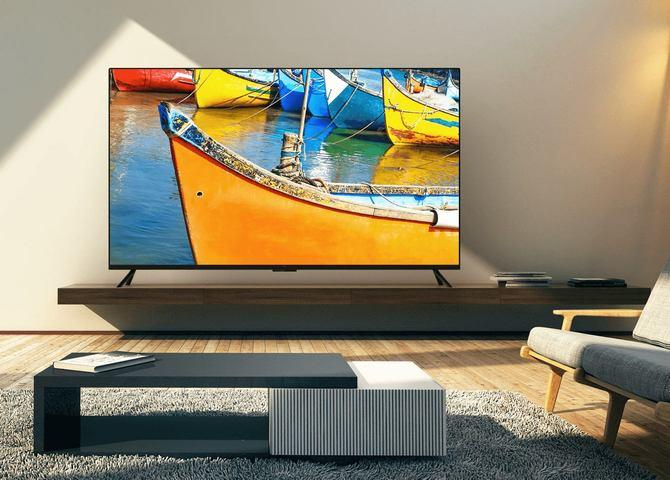 Photograph: Courtesy mi.com
What makes it smart?
The Mi TV 4 has Xiaomi's proprietary AI based OS (Operating System) know as PatchWall.
PatchWall uses AI to curate all the content from Xiaomi's entertainment online streaming partners in one single page, which, in turn, gives an infinite scroll.
Though scrolling through content might get frustrating as it might show you content options for services you are not registered to, the AI keeps track of your choice and displays the content accordingly.
Xiaomi has partnered with few online streaming content providers, including SonyLiv, Hotstar, Voot, etc.
Xiaomi wants us to have a seamless experience with the online content and the cable TV using only one remote.
Mi TV 4 supports 48 DTH/cable brands and more then 3,500 cable operators in India to bring the content to the PatchWall.
All you have to do is select your operator from the list and PatchWall will start showing all the content provided by your cable operator.
To access the cable content, you have to connect the infrared USB module to the TV via USB and place the infrared sensor in front of the set-top box. This will create communication between your TV and the set-top box.
The infrared USB module will be bundled free with the TV for a limited period of time; after that you can buy it for ₹299.
To control PatchWall, Xiaomi provides a simple minimalistic designed remote controller; at a glance it might remind you of Apple TV or Fire TV Stick remote.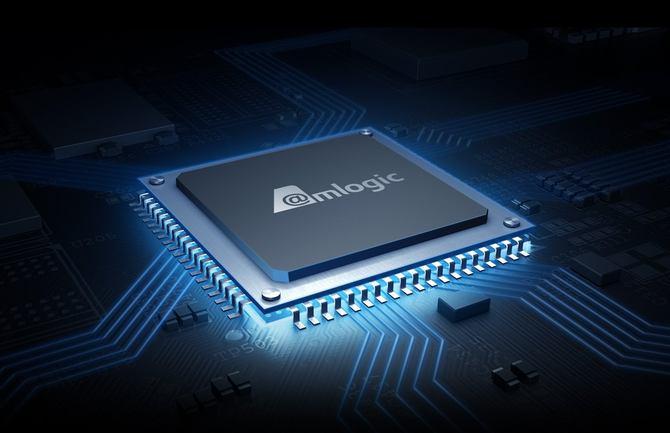 Photograph: Courtesy mi.com
Whats inside?
The Mi TV 4 is processed by a 64 bit Quad-Core Amlogic Cortex A53 CPU (Central Processing Unit), which is clocked up to 1.8 GHz and Mali-T830 MP2 GPU (Graphics Processing Unit) clocked up to 750MHz.
To support the processing, Mi TV 4 has 2 GB of RAM for memory and 8 GB of ROM for Storage.
Should you buy it?
This feature packed TV will only cost you ₹39,999 -- yes less then half what other brands are offering with almost same features.
At this price and with these features, the Mi TV 4 is certainly going to be a hot seller.