The 65-inch TV is a work of art and complete package, says Abhik Sen.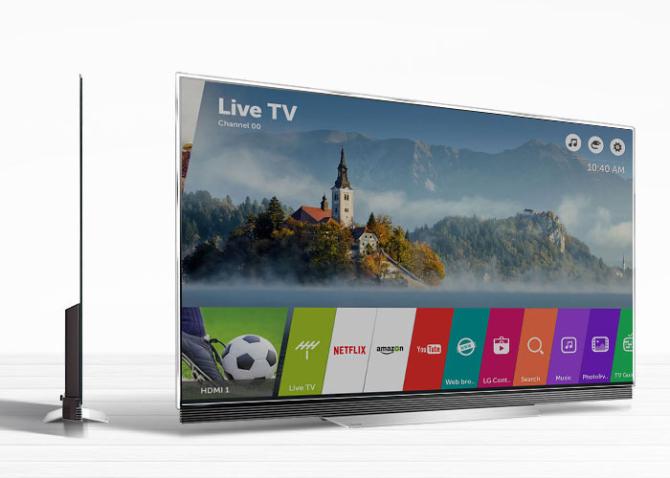 Photograph: Courtesy lg.com
The 65-inch LG OLED E7 (₹5,84,990) is a work of art.
One needs to see how thin the panel is to believe it. And it's impressive how the company was able to pack in all electronics in the bottom third of the screen.
Switching on the TV, I was met with the familiar (and very user-friendly) webOS.
After logging in to the streaming apps and connecting a Tata Sky box, I was impressed by the picture quality, especially the high-definition content. And for standard definition broadcasts, the quality was better than its peers.
I also liked the ability to zoom into any one position on the screen and the support for 360-degree viewing of any content that supports it (such as 3D Blu-rays).
Since it is an OLED and supports a gamut of HDR formats, I pulled out my trusted Blu-ray of Prometheus and sat down to watch it in a dark room.
I turned on the 'virtual' surround with scepticism, but was blown away by the soundstage.
Granted, a good 7.1 home-theatre setup would be miles ahead, but this single soundbar on the TV was kind of able to replicate the dynamic sound of any mid-range surround sound system.
The blacks -- while watching the movie -- were good, and it's the brightest OLED TV I've come across. But it leads to a bit of noise during some dark scenes.
It makes sense to not use the cinema picture modes for day scenes (especially for real-istic movies), else, you may find the skin tones artificial.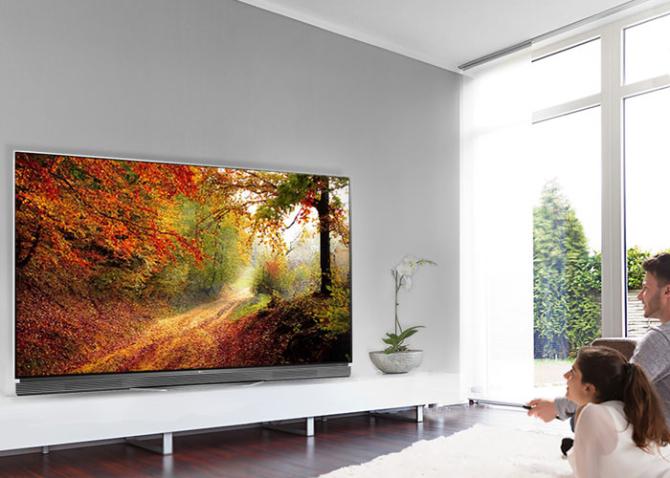 Photograph: Courtesy lg.com
The TV comes with a variety of connectivity options and the LG software store has the option to choose from popular apps and games.
The cursor-based remote might need some getting used to, but it works well.
The remote, however, is bigger than what Samsung's rivals offer and while I loved the many buttons, some might prefer a more minimalistic style.
The TV, despite its niggles, impresses as an entertainment device and is possibly one of the best OLED TVs available now.
And with its superb sound, it makes for a complete package.