It competes with the Nokia 6, Honor 9i, and LG Q6 Plus, says Khalid Anzar.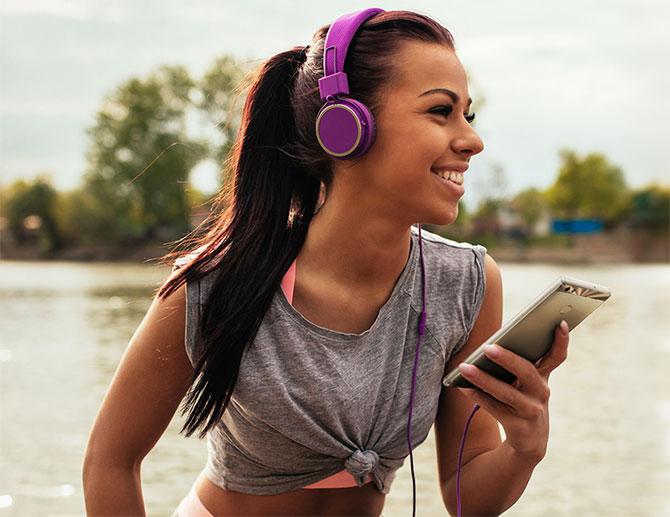 Photographs: Courtesy gionee.co.in
With ultra-wide screens being one of the key features dominating the smartphone industry this year, Gionee has also jumped onto the bandwagon with the M7 Power (₹16,999), which sports a 'Full View display'.
The phone's 6-inch IPS HD screen looks bright and covers almost the entire front.
However, the top and bottom bezels are very prominent.
The panel looks pixelated at times, especially while watching multimedia content.
The text doesn't look sharp and might be less-than-comfortable for committed readers.
But the addition of a software-based reading mode does help reduce the blue light glare that strains the eyes while reading.
The phone sports a 13-megapixel (MP) rear camera and a 8MP front-facing selfie camera.
The primary camera has several modes: text recognition, translation, slow-motion, time-lapse, professional, panorama, back light, card scanner and 3D photo. This feature allows users to capture a 3D picture that can be later viewed from different angles.
The feature works as intended in most cases, but shows artificial stitching effects sometimes, ruining the effect.
Overall, the cameras deliver good performance in daylight but fail in low-light situations.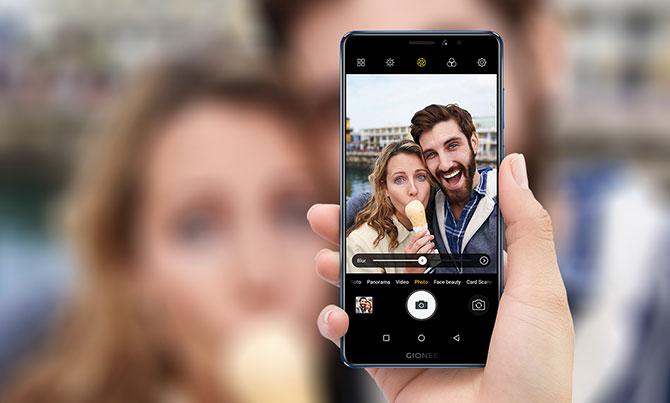 Photographs: Courtesy gionee.co.in
With a 5,000 mAh battery, the smartphone is a powerhouse that easily lasts over a day.
The phone, however, has a lot of bloatware eating into precious internal storage and affecting the overall battery endurance.
Powered by the octa-core Qualcomm Snapdragon 435 processor, the phone has 64 GB internal memory and 4GB RAM.
It performs basic tasks like calling, instant messaging, social media and internet browsing with ease, but stutters with games or high-definition videos on YouTube.
The phone runs Amigo 5.0, which is based on Android Nougat 7.1.
The theme offers several advantages over the stock Android such as app clone feature and space for dual social media apps.
Other features include split screen, intelligent eye protection, smart gesture, black screen gesture and glove patterns.
At a price of ₹16,999, the Gionee M7 Power offers exceptional battery life and a future-ready 18:9 aspect ratio screen.
In this price segment, the phone competes with the Nokia 6, Honor 9i, and LG Q6 Plus.