It's gift buying season, whether you're treating yourself or indulging others. And the latest smartphone is a cop out.
Abhik Sen offers some more tech for thought.
SANDISK IXPAND MINI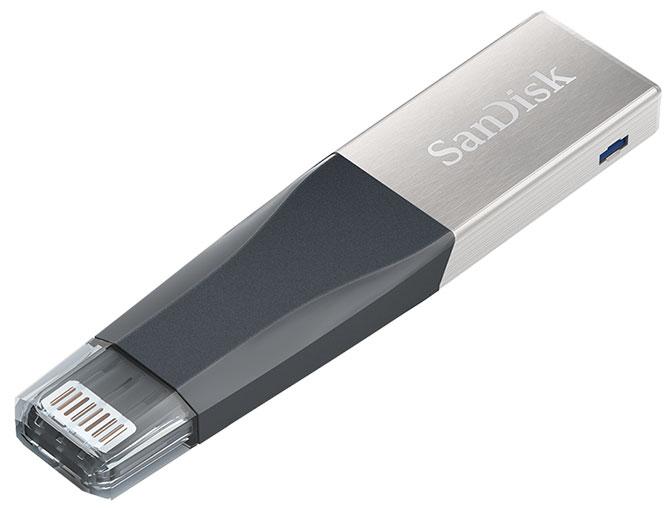 Photograph: Courtesy sandisk.com
If you use iPhones and iPads, chances are you keep deleting stuff so that you don't run out of space (unless you have the top-end versions).
This is where the iXpand Mini (₹2,500 onwards) comes in handy.
With the immense amount of media we consume, it makes sense to have expandable storage
---
SAREGAMA CARVAAN & CARVAAN MINI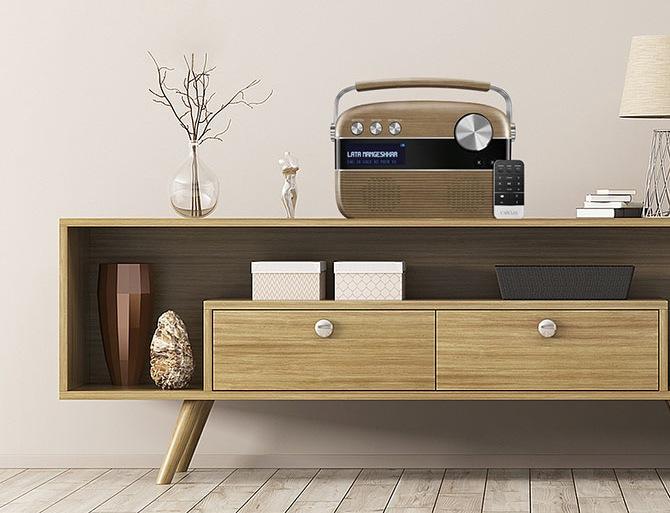 Photograph: Courtesy saregama.com
Playing vanilla Bluetooth speakers are passe.
If retro Bollywood music is your passion, the Carvaan (₹6,490 onwards) with 5,000 songs is perfect.
And for carrying them along in your backpack, there's the Carvaan Mini (₹2,490).
In case you missed it: Why the Saregama Caravan is a must have
---
PHILIPS HUE STARTER KIT
Photograph: Courtesy meethue.com
With the launch of Amazon's Echo devices just weeks away, it makes sense to invest in the Philips Hue kit (₹17,995).
With this, you can ask toggle the lights in your smart home with voice commands.
From mood lighting and pulse notifications to synchronised lights and music (via third-party apps) there's a lot that you can do with the kit.
---
LAKS WATCH2PAY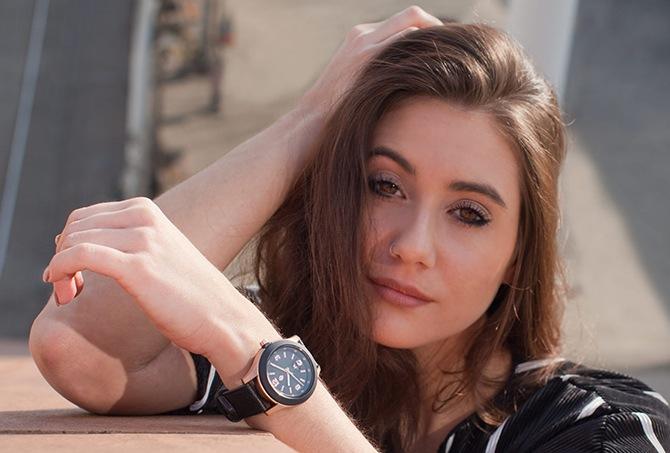 Photograph: Courtesy watch2pay.com
If you're a Delhi Metro commuter, this could save you the hassle of swiping cards to enter and exit every station.
The watch (from ₹2,999), by Cedar Telelinks and Paytm, contains a SIM-sized DMRC smart card.
Touch the watch at the gate and the fare gets deducted. You can also recharge it just like the smart card.
---
AMAZON KINDLE
Photograph: Courtesy amazon.in
A bibliophile's best friend, the Amazon Kindle range starts from ₹4,999.
The Paperwhite is already a modern classic.
But, if you have the moolah the just-announced waterproof Kindle Oasis (from ₹21,999) will make for a perfect beach companion.
---
FUJIFILM INSTAX SQUARE SQ10
Photograph: Courtesy instax.com
While the company's Instax range of cameras has brought back instant photos to the digital age, the SQUARE SQ10 (₹22,999) is its first hybrid.
You can save the square-format photos on a microSD card or the camera's internal memory, and also take prints.
---
APPLE TV 4K
Photograph: Courtesy apple.com
Most likely, this might be the least talked about Apple product.
But, if you're heavily invested in iTunes, have a 4K TV and love asking Siri to do your bidding, the Apple TV K (from ₹15,900) is a good investment.
As an added benefit, you also get to experience mobile gaming on a big screen.
---
SAMSUNG LEVEL BOX SLIM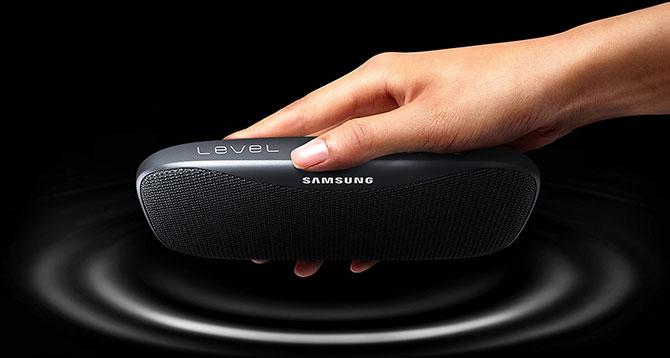 Photograph: Courtesy samsung.com
This wireless speaker may look like any other portable speaker, but it's amazingly light. Also, the Level Box Slim (₹6,699) doubles up as a battery bank when your phone runs out of juice. Besides being reasonably loud for listening to music on the go, one can also answer calls.
And best of all, it's IPX7-certified water-resistant.
---
MESUIT CASE FOR IPHONE 6/6S
Photograph: Courtesy yerha.com
If you're the adventurous type who wants some extra juice for your iPhone 6/6S, the Mesuit case (₹9,990 on yerha.com) could be for you.
With 16 GB of onboard memory, another SIM slot and a 1,700mAh battery, the case comes with the Android-based Mesuit OS, which can run on the iPhone via an app
---
GARMIN VIVOFIT JR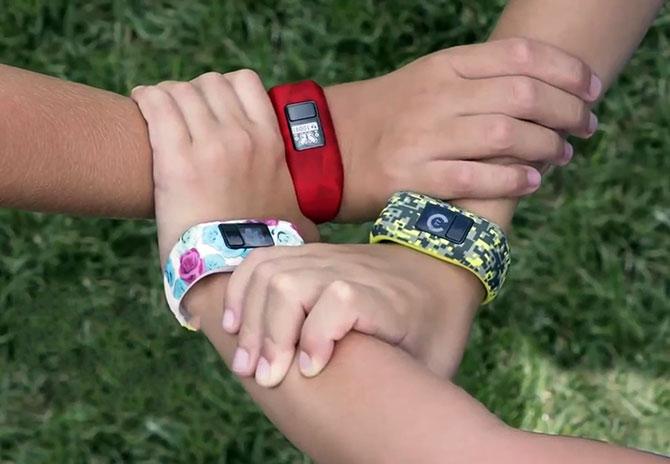 Photograph: Courtesy garmin.com
The colourful vivofit jr (₹6,999) is a fitness tracker for kids.
Besides tracking steps, sleep and children's activities, it comes with an app for parents to keep track of their child's progress.
With a 'kid-proof' design and a one-year battery life, the vivofit jr automatically syncs to parents' smartphones