Nokia launches Nokia 7 Plus, 8 Sirocco series in India; relaunches Nokia 6 with new features.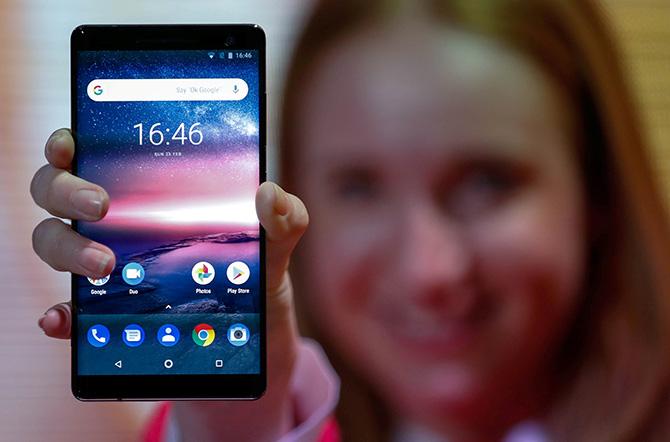 HMD Global, the home of Nokia phones on Wednesday announced the availability of the Nokia 8 Sirocco, Nokia 7 plus and new Nokia 6 for the Indian market.
The award winning new Android One Nokia smartphones were earlier introduced at the Mobile World Congress in February this year.
In addition to the launch of these three new Nokia smartphones, HMD Global also announced the launch of Nokia phones shop, an online shop for all Nokia devices and accessories in the country.
Each new smartphone launched promises durability and reliability. The range sets new benchmarks in materials and design.
With a commitment to a pure, secure and up-to-date Android, each smartphone will stay updated over time with guaranteed monthly security updates and no unnecessary User Interface (UI) changes or hidden processes eating up the battery life.
By shipping with Android Oreo out of the box, users will be able to enjoy the latest Android features, including Picture-in-Picture for multitasking, Android Instant Apps to discover and run apps with minimal friction, 60 fantastic new emojis and battery-maximising features like limiting background app use.
"We are delighted to bring to India three new award-winning smartphones -- the Nokia 8 Sirocco, the Nokia 7 plus and the new Nokia 6 -- each with a very distinct proposition and catering to different consumer segments and price-points. Being part of the Android One family, these Nokia smartphones further emphasise our strong commitment to pure, secure and up-to-date Android," said Pranav Shroff, director, global portfolio strategy and planning, HMD Global.
Nokia 8 Sirocco
Available at best buy price of ₹ 49,999
Inspired by the rich design heritage of Nokia phones, the Nokia 8 Sirocco's elegant design and compact style is the ideal blend of precise craftsmanship and purposeful innovation.
Delivering powerful storytelling features including enhanced Dual-Sight, ZEISS optics and carefully tuned acoustics with Nokia spatial audio, the Nokia 8 Sirocco is an ultra-compact powerhouse.
Its curved glass finish envelops a precision-crafted stainless-steel frame to deliver a fusion of strength and beauty.
Just 2mm thin at the edge, the Nokia 8 Sirocco combines a curved edge-to-edge pOLED 2K 5.5-inch display with smaller bezels and moulded body curves to create an ultra-compact profile.
The steel frame is 2.5 times stronger than 6000 series aluminium, paired with 3D Corning Gorilla Glass 5.
Nokia 7 plus
Available at best price of ₹ 25,999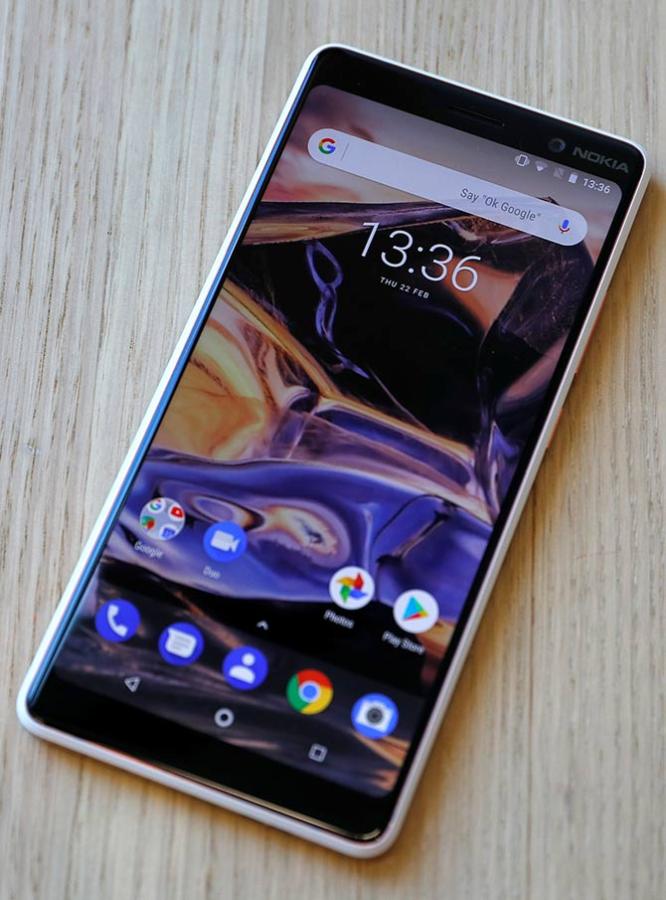 Made for creators to deliver stunning content, the Nokia 7 plus has the screen, power, design and features to make it a true hero in the smartphone range.
Combining innovative optical hardware and imaging algorithms, the Nokia 7 plus captures moments into photos that are true to life.
With enhanced Dual-Sight, dual rear sensors with ZEISS optics combine an ultra-sensitive 12MP wide-angle primary camera for excellent performance in both low-light and extra bright conditions and a secondary 13MP camera that delivers 2x optical zoom.
The Nokia 7 plus is backed by the powerful Qualcomm Snapdragon 660 Mobile Platform, optimised and integrated for maximum performance and battery life.
With an impressive two-day battery life, one can extract every bit of juice from the already powerful 3800 mAh battery.
The vivid 6-inch 18:9 Full HD+ display makes the Nokia 7 plus perfect for browsing, social media consumption, gaming and entertainment with more content in the same width as a traditional 5.5-inch display device.
New Nokia 6
Available at best price of ₹ 16,999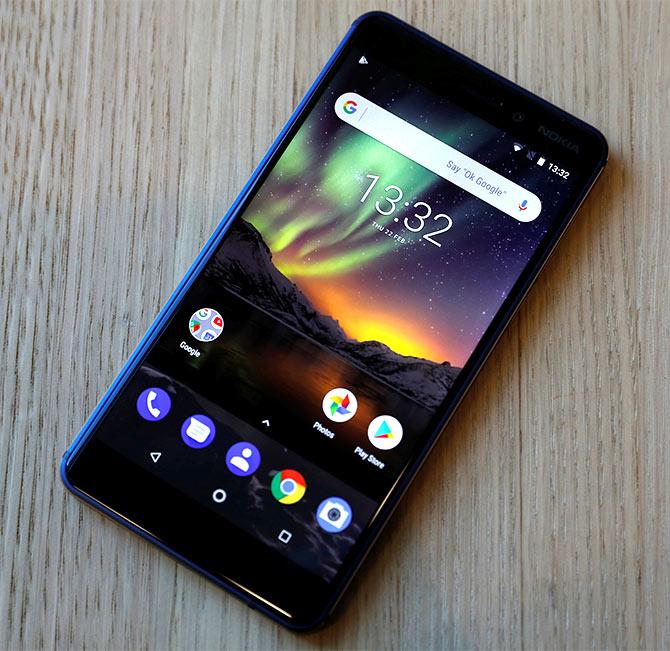 Building on the success of its predecessor, the New Nokia 6 packs even more powerful performance and great new features in a more compact, durable body.
Over 60 percent faster than its award-winning predecessor, it now offers enhanced Dual-Sight, ZEISS optics, USB-C fast-charging, a more compact screen-to-body ratio, Nokia spatial audio and pure, secure and up-to-date Android Oreo.
The New Nokia 6 takes the original's precision craftsmanship to the next level by combining a unibody, made from a solid block of 6000 series aluminium, with an 11-hour two-tone anodising and polishing process.