Despite a competition-matching camera and top-draw Qualcomm 820 processor , the pricing of the Zenfone 3 Deluxe is definitely a spoiler. The 64GB model retails for about Rs 50,000, while the 256 GB model has an asking price of Rs 62,999 (the 32GB Google Pixel costs Rs 57,000). Himanhsu Juneja reviews the phone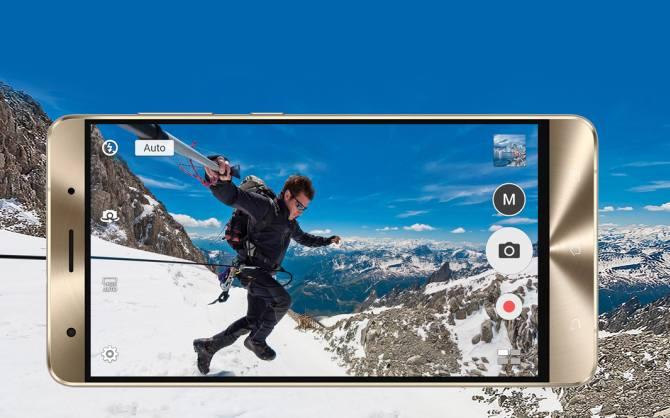 The year 2016 was one where the manufacturer's came out with stellar flagships. While the world concentrated on the likes of Google, Samsung and iPhones, Asus quietly stepped up its own game by introducing its Zenfone 3 Deluxe (ZS570KL).
At a first glance, the Asus phone looks quite capable. A decent screen with top-draw SoC, an impressive camera, and plenty of storage space to boot. All these make the right noise to attract the potential buyers, but how good is the phone in reality?
Especially when Asus has nurtured the habit of putting in heavy custom skins? We take a close look to find out.
Built and design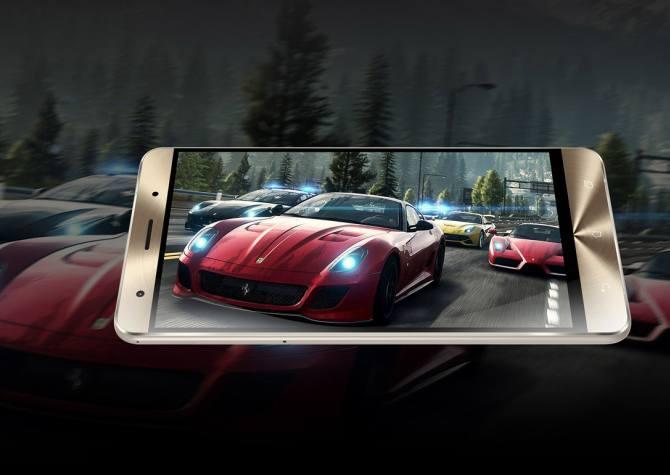 Asus opted to go all metal and glass for their flagship contender. They successfully removed the antenna lines, and along with narrow bezels the phone overall looks quite clean.
The slick handset has a matte casing, a bit of rounded frame and a curved back will allow for hands to be wrapped confidently.
However, this is a big phone, and one will have to adjust the grip a lot to access the screen corners. That said, it is pretty light at 170 gms. That is a good achievement for a phone measuring 156.4 x 77.4 x 7.5 mm.
Button placement
The beloved 3.5 mm audio jack is present and placed right at the top, while the left edge is where one finds the hybrid SIM slots. The bottom is playing host to the USB Type C port and speaker.
Flip the phone over and one finds the camera along with its flash and focus module. The peculiarly shaped finger print scanner is located just below, and we got no doubts that it will make users and the sensor fumble for correct results.
Display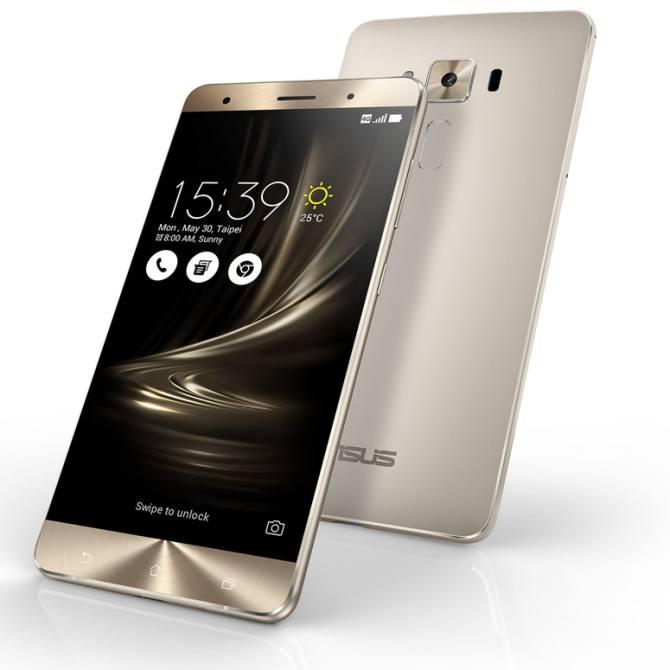 Asus Zenfone 3 Deluxe comes with a mammoth 5.7-inch Super AMOLED panel, and 1080 x 1920p resolution ensures a very decent 386 ppi pixel density for details. The Corning Gorilla Glass 4 panel does not go overboard with its rendition of the colours, and has got pretty good level of brightness.
Outdoor visibility was not an issue and one would do well to not crank up the brightness to the maximum levels as the whites may go erratic. Users do get the option to play around with the colour temperature levels in settings.
It was a pleasant surprise to see the 'Always On' feature being present, though it is not as slick as seen on the competing phones.
Specifications
Depending on the variant, the Zenfone 3 comes with either of Qualcomm's 821 with 6GB RAM/128GB storage or 820 SoC paired with 6GB/64GB storage space.
Adreno 530 has been roped in as the GPU. Users can further add another 128GB space via microSD card.
Connectivity
There is no dearth of connectivity options on the handset as it comes stacked up with features like 4G support, Bluetooth (4.2), Wifi (a/b/g/n/ac), and NFC.
Additionally, support for USB OTG and FM radio puts some extra sheen on the spec sheet. VoLTE definitely is the sought after feature these days, and Asus plans to bring it over soon with the next update.
User Interface
The handset comes with Android 6.0 Marshmallow as its OS. Asus has been guilty of putting heavy skins on its phones, and the trend continues here with the ZenUI 3.0 skin.
The powerful innards do feel the heat with bloatware apps like Amazon Kindle, Truecaller, Puffin etc. There are Asus' own apps included too (and cannot be uninstalled) like ZenCircle, PhotCollage, and Minimovie. Bundled games like SimCity and NFS: No Limits are not light either.
All this not only hinders performance, but a good 13GB gets sacrificed for the software alone.
Asus was thoughtful as a double tap on the home button leads to single hand mode, and this feature on a big phone. There is also ZenMotion, allowing motion gestures. The performance booster was a no show, and OptiFlex was reduced to another forced addition. Asus should definitely try to tone down the frenzy with customisations.
Camera
Coming with a rear camera which has a 23 MP sensor, f/2.0 aperture, and complete with laser/phase detection autofocus, and dualLED (dual tone) flash, things looked very impressive. Oh, and it also has Optical and Electronic based Image Stabilisation. The results are very good during daylights especially. Details and colours came out rich, and noise was kept down. Post processing time definitely was noticeable though.
HDR mode somehow needed manual intervention for optimum results. Thankfully, the focus mechanism was spot on. There are other modes like Manual, Super Resolution and Panorama to experiment with. Videos can be shot at 2160p and came out to be very good indeed.
Low light pics were very decent, with details not being marred by excessive noise. Front facing 8MP camera snapped brilliant results as details came packed in the pics.
Performance
Be it with regular apps, or HD content, the phone zips across the tasks. The phone does get warm with strenuous tasks, but nothing to raise the alarm bells. The fingerprint scanner is pretty good, but its odd shape doesn't help its cause. It will err if the user fails to align the digits properly.
The speaker is loud enough, and while it lacks fidelity at high volumes, it does a decent job on the whole. A good headphone could have better utilised the DAC present though.
The 'Performance' mode hardly yielded any noteworthy performance bump, so it will be a good decision to stick to the regular mode.
Battery
Not opting for a Quad HD display may have raised eyebrows, but this is one department which must be happy dandy. The 3000mAh battery makes the Asus Zenfone 3 Deluxe chug along for a day and more easily while on a regular usage pattern. A more intense workout should still see the user not worrying to charge the phone more than once per day.
The supplied Quick Charge 3.0 charger juices up the phone to about 60 per cent within half an hour, so that is a big bonus.
Verdict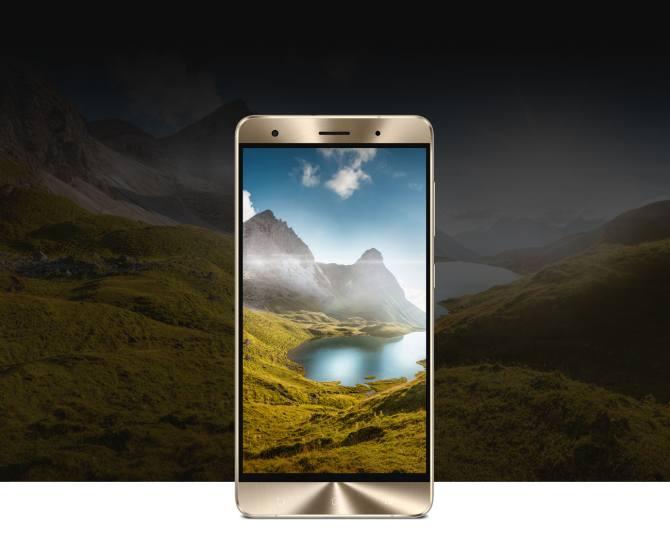 Asus Zenfone 3 has got some good things going for itself. Apart from the top of the line SoC, the camera is very impressive, and stands only a few notches behind the likes of Samsung Galaxy S7. Bringing in a healthy dose of on board storage with expandable option works in its favor too.
However, the flagships have to have an all round aura. A display which is not exactly stellar, failure to learn from past flak received for its heavy UI, and a run of the mill design fails to propel the handset into the top tier. The fingerprint scanner's awkward shape perfectly highlights the closely missed targets.
The pricing of the Zenfone 3 Deluxe is not very encouraging either. 64GB model retails for about Rs 50,000, while the 256 GB model has an asking price of Rs 62,999.
With better flagships and better priced performers like OnePlue 3T lurking about, Asus would do well to swiftly cut the pricing for the Zenfone 3 Deluxe and present it with a realistic chance.