Ever wished for a power-packed phone that not only fits your budget but doesn't compromise on features?
Well then look no further. At Rs 9,300, Celkon Millenium Ultra Q500 could well be the solution to your needs for feature-rich yet pocket friendly mobile, says Manu Shankar/Rediff.com.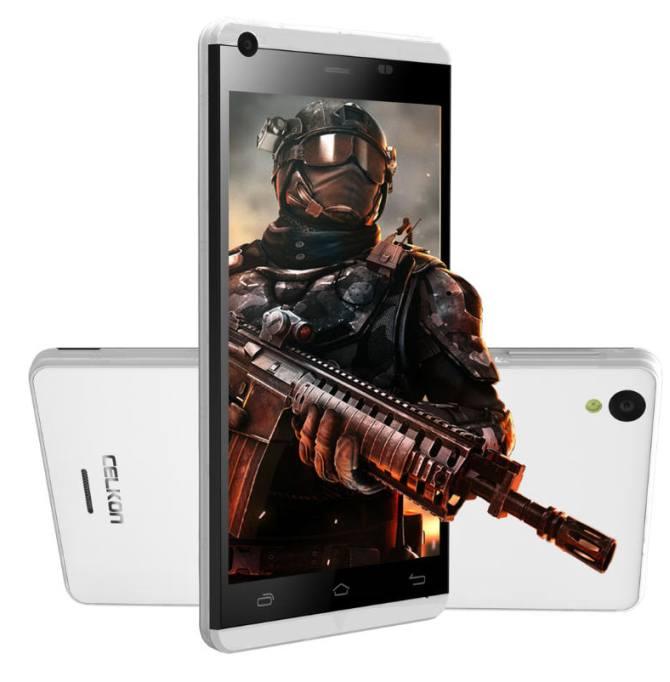 The Hyderabad based company is giving the other smartphones a good run for their money with their stylish design and impressive performance.
Let's take a look at the latest edition of Q500 as to what makes it stand out from the rest of the pack.
Design and hardware
Boasting a plastic body, the Celkon Q500 definitely woos you in terms of looks. The device holds 5-inch HD IPS capacitive touchscreen with 720-by-1280 pixels resolution.
Viewing angles are pretty good on this phone and offers a good feel while holding it.
Running on 1.2 GHz quad core processor with Broadcom BSM23550 graphics unit, the Q500 has a similar chipset that its predecessor Millennium Vogue 455 had.
The device comes with an impressive 16 GB on-board storage, which is expandable up to 32 GB through MicroSD card.
However the bummer has to be the capacitive button, which is not illuminated -- so one could find it difficult to use the phone in dark.
Camera
The 8-megapixel camera is just average. Images look decent but some of the images did have a tendency to look a bit washed out.
Hence it was not surprising to see that low light images created lot of noise.
However compensating that would be the flash, which should make up for some poor lighting images.
The 2 mega pixel front-facing camera is decent and it would be advisable to take all the selfies in good lighting conditions.
Connectivity
The SIM manager option allows you to set a default SIM for calls, messages and data connection.
The Q500 has features such as GPRS, EDGE, 3G, Wi-Fi, USB Connectivity, microUSB, GPS and Bluetooth.
Battery
Mounted with 2000 mAh removable battery, the Q500 packs a decent punch in terms of talk time.
It offers around 20 hours of battery life with average use, however with heavy usage such as gaming, social messaging, calling, the battery would last less than a day.
Conclusion
The Q500 is a good budget phone, which has good looks and features. The camera interface lacks a bit and in the day of 'selfies' and clicking pictures on the go, a decent camera is a must for the success of a smartphone.
Affordability is perhaps the biggest plus point of the phone and battery too is more than decent.