At Rs 27,999, the Asus Zenfone 3 (ZE552KL) is a great buy and might just fly off the shelves at lightning speed, says Kakoli Chakraborty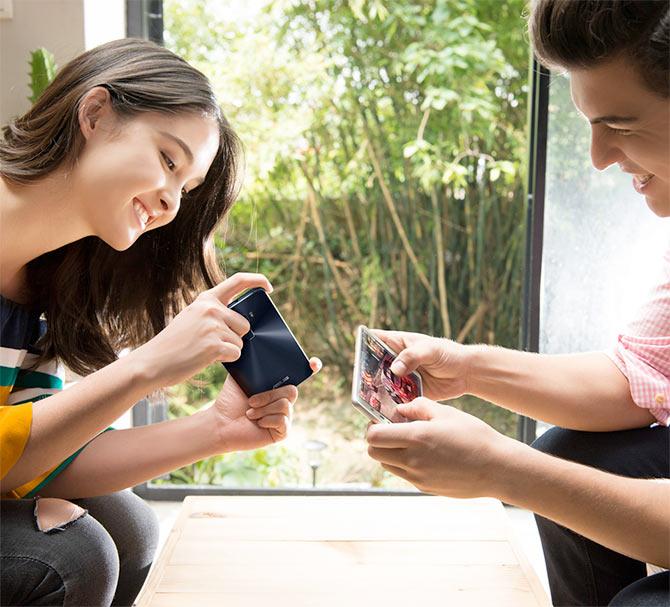 The revamped Zenfone series is sure to create a buzz among Asus loyalists
The Asus Zenfone 2 was a runaway hit, so it's natural for Asus to revamp the Zenfone series and make their way to the top. The Taiwanese company launched an array of devices in the Zenfone series recently.
Having used the Zenfone 2, I was delighted to get my hands on the Zenfone 3 (ZE552KL).
One thing's for sure: the phone's a looker.
I got the shimmer gold version of the phone and it looked absolutely stunning. It has a 2.5D Corning Gorilla Glass front and rear, and many might mistake it for the high-end Samsung phones. But it also has a shortcoming.
The glass back (and the front, if you don't install a screen guard) attracts fingerprint smudges like a moth to a flame. So, make sure to carry a soft cloth to keep it smudge-free.
The back also sports a fingerprint sensor. Setting up your fingerprint is easy and the sensor is quite responsive.
The phone comes with a 5.5-inch full HD display. The colours are sharp and crystal clear. I installed Netflix on it and watched an episode of Californication.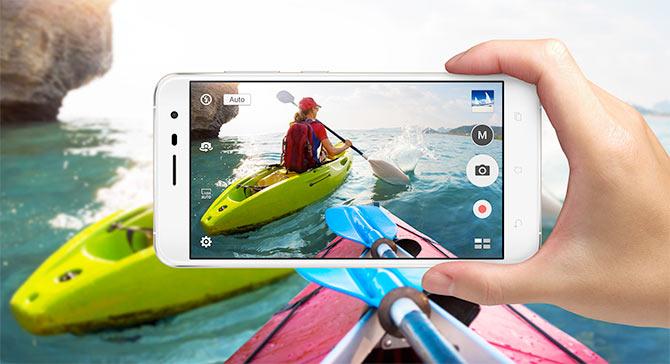 Needless to say, Hank Moody's escapades set in picturesque Los Angeles were a delight to watch.
It runs Zen UI 3.0 atop Android 6.0 Marshmallow. The custom UI is smooth but the overabundance of notifications can sometimes be irksome.
The Zenfone 3 houses a 2.0 Ghz octa-core Snapdragon 625 processor with 4GB of RAM. Performance is what made the Zenfone 2 click, and the Zenfone 3 (ZE552KL) is not far behind either.
Everyday usage is smooth as silk. The processor and the onboard memory makes playing RAM-heavy games ecstatic.
I installed my favourite Injustice: Gods Among Us and channelled my inner speed demon to install Need For Speed Most Wanted.
Having the entire day to myself, I immersed myself in a good five-hour-long gaming session. Of course, the processor didn't disappoint me, but I had to keep the charger plugged in to keep the battery from draining.
Now, five hours of mobile gaming is long, long enough to heat the phone up. But apart from that shindig, the phone didn't seem to have any heating issues. Also, playing Order and Chaos Online, a multiplayer game, showed that the device doesn't leave any room for lag.
Till now, the phone had me sold.
Since DSLRs are quite expensive and I hate lugging a bulky camera around, a phone with a good camera is a godsend. Asus seems to have covered this area too.
It comes with a 16-megapixel (MP) primary and an 8MP secondary camera. It features a four-axis optical image stabiliser, which means you can bid goodbye to blurry photos.
The photos are clear and sharp but did seem to feature a bit of noise in them, especially in low-light conditions.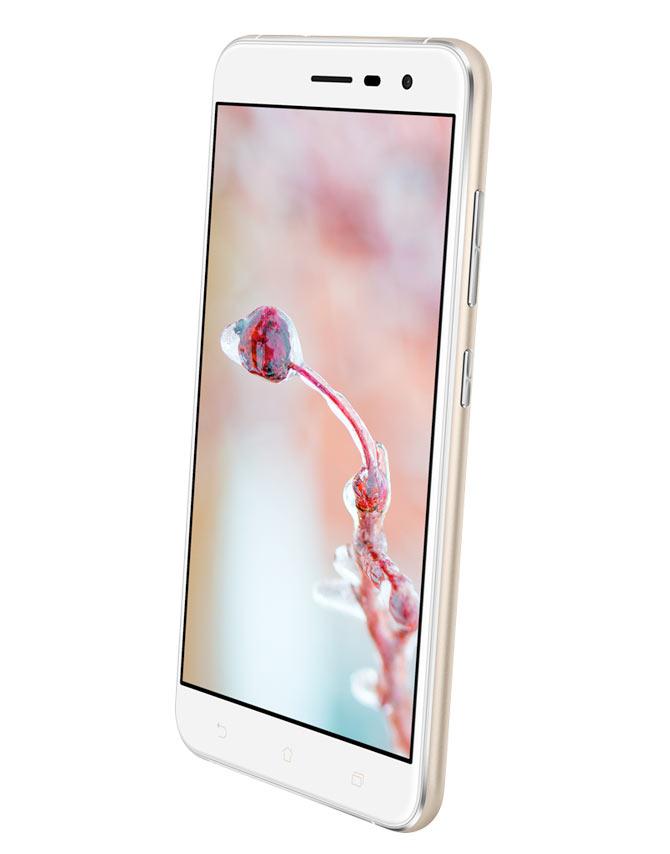 The secondary camera clicks decent selfies and the handy beautification tool makes sure all your blemishes are hidden. So, serial selfie hashtaggers on Instagram now have a reason to rejoice.
The phone comes with a non-removable 3,000mAh battery. After the Zenfone Max, I expected more from the battery back-up department.
But 3,000mAh is not bad considering it comes with fast charging that adds up to two hours of talktime with just a five-minute charge. However, keep a USB type-C charger handy at all times.
At Rs 27,999, the Asus Zenfone 3 (ZE552KL) is a great buy and might just fly off the shelves at lightning speed.
Asus loyalists are sure to adore the phone, but just make sure to wipe the finger smudges off the phone before flaunting it.