Samsung's new entrant Galaxy Alpha is similar in size to the new iPhone 6. We laid our hands on this smartphone and have found 5 reasons to buy it.
1. Fingerprint sensor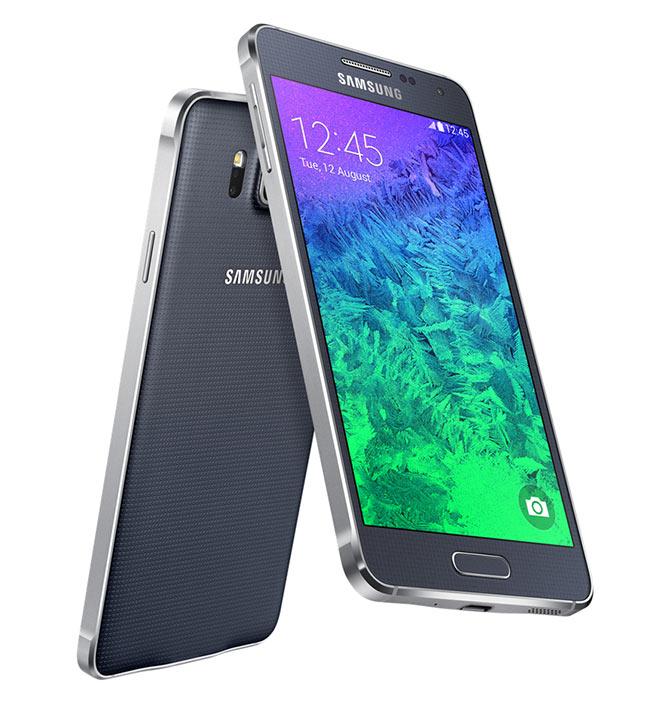 Samsung hasn't just got a smaller size smartphone, but it has also trickled most of the features from its flagships like the fingerprint scanner, slo-mo camera and even a heart-rate sensor.
2. Size does matter
The new Galaxy Alpha is about 4.7-inch in size and this is one of the smallest screen sizes that is currently offered in the Samsung smartphone range.
The device is absolutely compact and easy to hold too.
For better grip, the width has been reduced around the centre.
3. Camera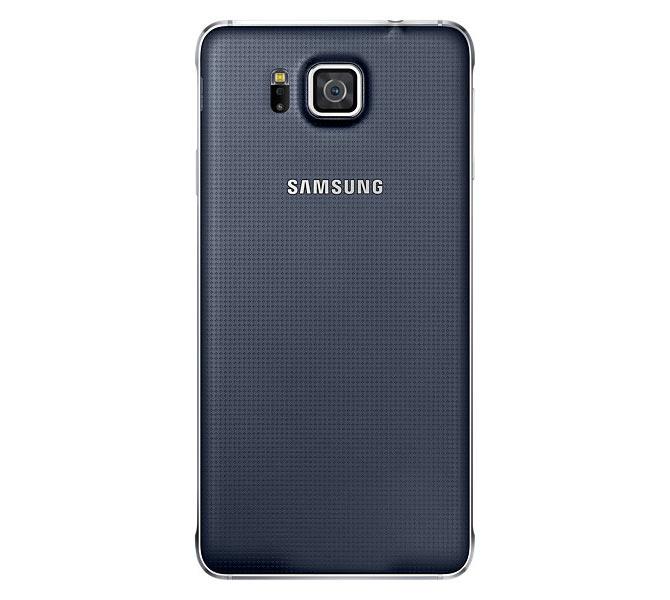 The rear camera on the Samsung Galaxy Alpha is 12 megapixels with LED flash and the front facing camera is a two-megapixels. The rear camera is very good as it adapts to ambient lighting.
It doesn't get the 16 megapixels like the flagship phones, but honestly this camera is good enough.
4. Speed
Samsung has ensured that the processor speed isn't compromised at all. This device comes with a quad-core 1.8 GHz Cortex-A15 and a quad-core 1.3 GHz Cortex-A7.
This processor is quick and possibly one of the best that are at the moment available. It comes with Android KitKat 4.4.4 and the interface is smooth and it feels better than the conventional Samsung OS.
5. Weight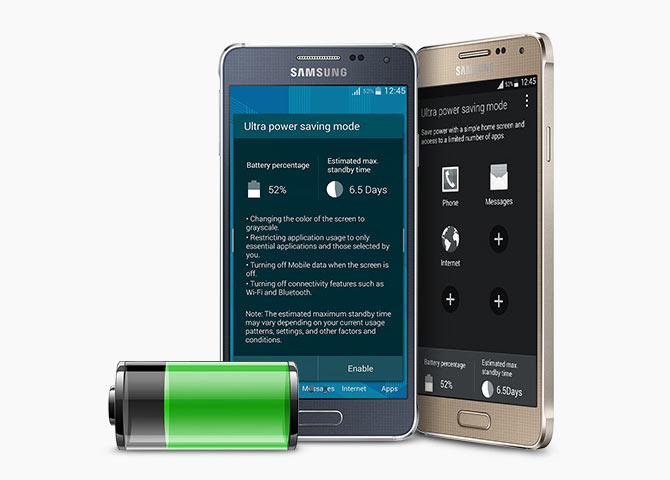 The Samsung Galaxy Alpha is slim and trim and the weight, well it's negligible. The device with its battery weighs 115 grams, making it one of the lightest phones after the iPhone 5S.
The Galaxy Alpha is a good option for Apple users if they want to switch to an Android device.
Downsides:
1. The Samsung Galaxy Alpha's biggest downside is its battery life. With under 1900mAh battery, the life is about 12-14 hours.
2. The screen resolution is 720x1280 pixels, which is HD and not FullHD.
i2Addicted.com is an online lifestyle journal that covers various genres like lifestyle, health and fitness and technology for Indian consumers.