It will cost you Rs 3,500, says Khalid Anzar.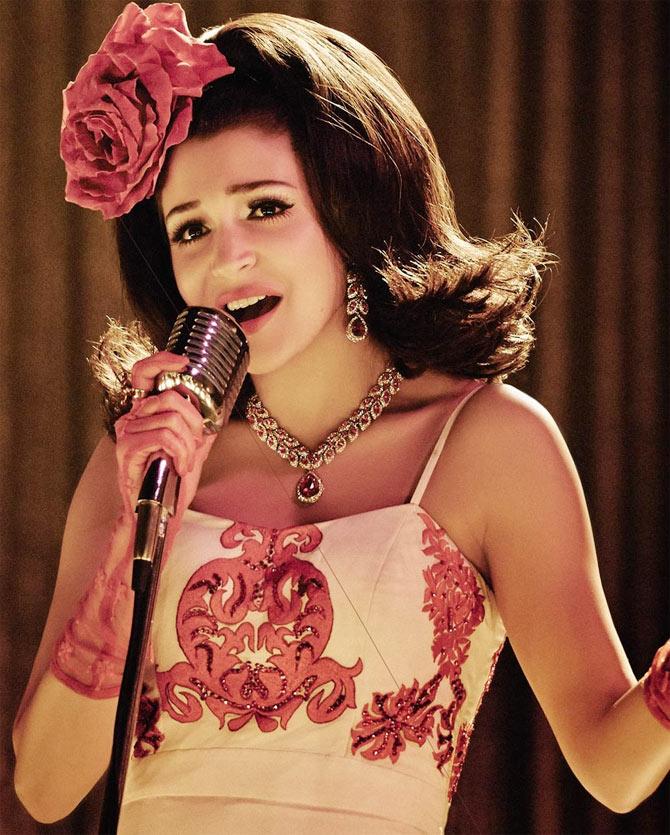 A budget wireless speaker bundled with a mic-in feature, the Digitek DBS 011 allows you to sing along on karaoke tracks.
That is not a usual offering, but home-grown audio equipment brand Digitek's DBS 011 wireless speaker is built exactly on these lines.
The Digitek DBS 011 is primarily a budget wireless speaker bundled with a host of connectivity options that make it an all-rounder.
The speaker, for its size, cannot be termed a portable one.
Yet, it is the smallest and the most compact wireless speaker to feature a mic-in function, enabling you to sing aloud on karaoke tracks, play music without connecting wires and enjoy hours of music playback by plugging a TF card filled with music tracks.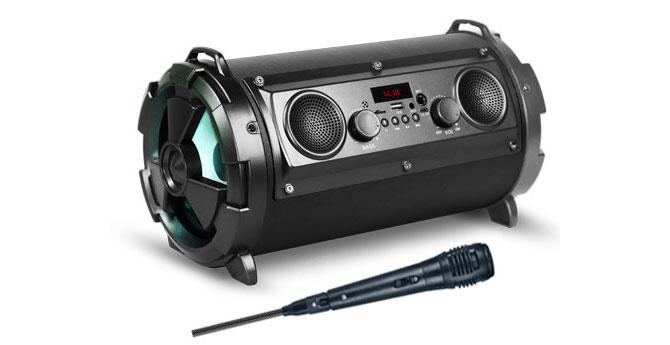 The DBS 011 wireless speaker sports a tubular design with a woofer at each end.
It sports dual stereo front-mounted speakers, along with a bass control knob, master volume knob and audio track controller buttons.
The connectivity ports, such as 3.5 mm AUX, USB, mic-in, charging port and memory card slot are also housed on the front, bringing all utilities on one side.
The speaker is powered by a 2,000 mAh battery, which keeps the speaker on for more than five hours.
The in-built battery feature adds to the portability aspect of the speaker, which comes with an additional karaoke mic, so you do not have to buy one from outside.
In terms of performance, the plastic build seems cheap and the woofers do not seem exceptionally good.
A plastic tubular design makes the speaker light in weight but affects the bass.
The front-facing dual speakers are loud but do not have the best clarity.
Even though the speaker comes with a bass adjustment knob, the overall output seem to be tuned towards treble and, therefore, the bass always takes a hit.
Verdict
Priced at Rs 3,500, the Digitek DBS 011 wireless speaker is meant for those who like to sing aloud on karaoke tracks.
For the ask price, the speaker offers all-round connectivity options and satisfactory audio output.
However, if the mic-in feature is not much of importance, there are other better portable speakers offering better audio output, battery life and similar connectivity options in a similar price range.