Your boring sound tracks may not get much attention, but a speaker playing music while floating on water will surely do, says Khalid Anzar.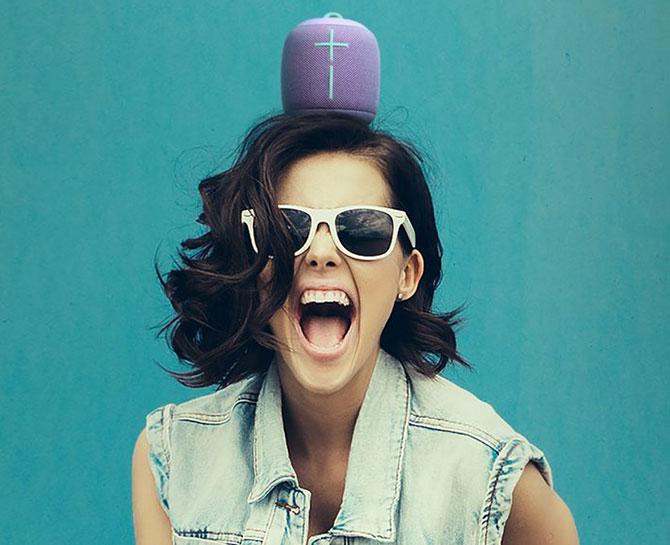 American audio accessory brand Ultimate Ears's latest wireless speakers, the UE Wonderboom Freestyle, a dressed-up avatar of company's Wonderboom speakers, has a chic design, fresh outlook, waterproof capabilities and a compact form factor making it easy to carry and use.
The new UE speaker's colour options make it an easy choice for casual party buffs.
Importantly, the sound output that this small piece throws up makes it an interesting proposition in the portable wireless speaker segment.
In terms of design, the UE Wonderboom features a cylindrical design covered with fabric mesh on sides and rubber on top and bottom.
A loop on the top back side makes it easy to suspend on hooks or carry.
The top rubber area sports has keys -- a power key, a Bluetooth paring key, and a UE key to pair up with another UE speaker and play sound in sync.
The bottom is flat and there is a micro USB charging port on the back, underneath an ejectable flap.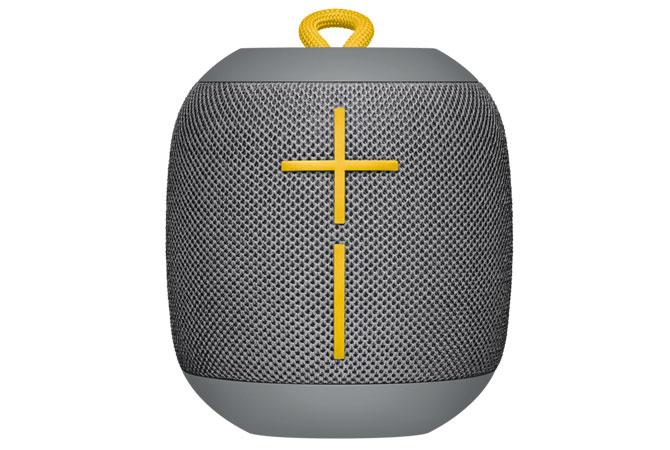 In terms of performance, the UE Wonderboom surprises -- despite being tiny, it impresses with its volume levels.
The cylindrical design throws audio in 360 degrees horizontally, so you can place it anywhere, without having to set it up for audio directions.
Also, the Wonderboom is not limited to indoor entertainment.
The waterproof design makes it a good poolside or bath tub companion.
Not that one dips in either daily, but for those who do, this product is a delight.
And it is good for casual parties, too -- especially if you have a pair connected with each other.
Though the audio output is not strong in an open environment and the bass effect also weakens due to a 360-degree audio spread, it remains one of the compact speakers that can actually float on water surface.
Therefore, your boring sound tracks may not catch attention, but the speaker playing while floating will surely do!
Talking of downsides, the speaker has some connectivity issues.
It is limited only to Bluetooth connections and other basic connectivity options such as 3.5mm audio port and NFC are missing.
Verdict: Priced at Rs 6,995, the UE Wonderboom is a tiny piece of joy that can fill the entire room with quality sound.
While wireless speakers are available at all price points, from Rs 1,000 to Rs 30,000 and more, the UE Wonderboom is a perfect combination of design, features and utility.