If you are an avid gamer, the iQOO3 is packed with features that is meant to tempt you, says Ashish Narsale.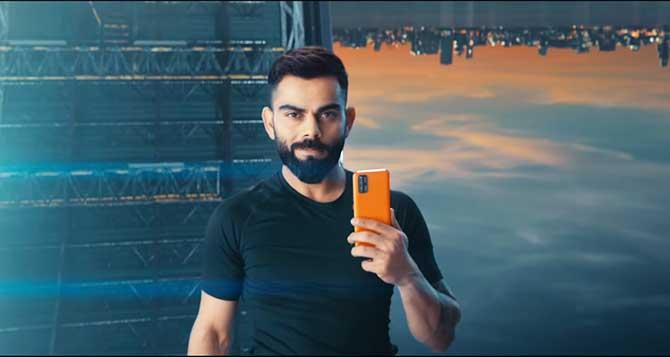 iQOO is the latest smartphone company to enter India.
The brand belongs to a well-known Chinese tech giant BBK Electronics, also a parent to OnePlus, Vivo, Oppo and Realme which is already wreaking havoc in the smartphone market.
With the launch of the iQOO 3, a 5G phone, the company has introduced a brand new competitor.
But is it worth the hype? Let's find out!
The iQOO 3 is fashionably designed for millennials who love games.
The word iQOO stands for 'i Quest On and On'.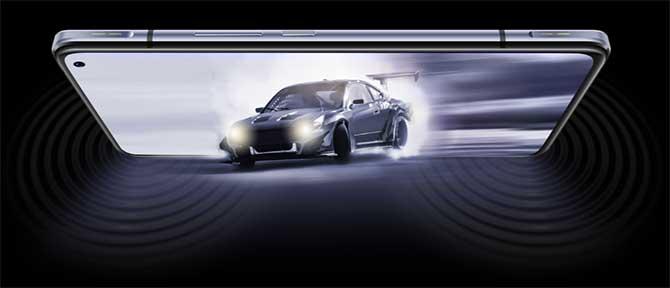 Design and display
The phone may not be designed like a solid gaming device; it follows a premium glass design.
The back comes in three colours -- Volcano orange, Quantum silver and Tornado black.
Both the back and front display are protected by protective glass.
A 6.44-inch Super AMOLED display is embedded in a 6.24-inch metal frame body.
It has a display resolution of 2400 x 1080 pixels with HDR10+ certification for high dynamic range (HDR) video content playback.
Unfortunately, the display only supports 60Hz screen refresh rate for gaming and UI experience, which is too less especially if you compare it to phones like realme X50 Pro 5G (priced at Rs 37,999) with minimum refresh rate of 90Hz.
To compensate the display, it supports 180Hz touch response rate for smooth interaction experience while gaming.
There is a small hole cut out for front camera at the top right corner of the phone; the company calls it a Polar View display.
For security, apart from 'face unlock' the phone has an in-display fingerprint sensor at the bottom centre of the screen.
For gamers, there are two pressure sensitive buttons on the right side of the frame. When you switch to landscape mode, they seem ergonomically placed on either sides of the phone, like you'd see in a gaming console.
The two 'monster buttons' can be programmed for various gaming functions. With the embedded vibration motors, it gives 4D haptic feedback -- such as gun recoil or the steering wheel vibration -- during games.
For charging, the phone has a hassle-free Capsule data cable which sticks parallel to its Type-C port. This allows you to continue watching your movie or play games without the wire coming in the way.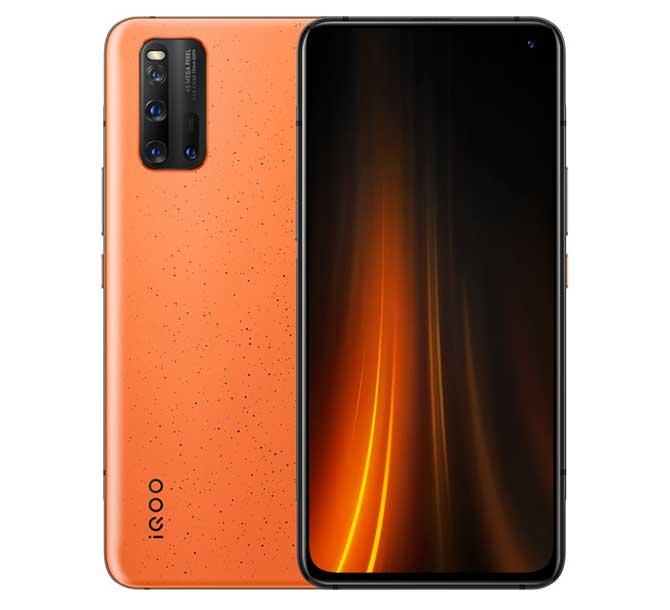 Hardware
The phone is available in two variants: 4G and 5G.
The 4G variant comes in two capacities of RAM and ROM -- 8GB +128 GB and 8GB +256 GB -- which are priced at Rs 36,990 and Rs 39,990 respectively.
The 5G version comes only in one capacity as 12GB +128 GB priced at 44,990.
Both the variants are powered by Qualcomm's latest most powerful SoC (System on Chip) Snapdragon 865.
Wondering why Snapdragon 865?
Well, it is 25 per cent faster and consumes 35 per cent less power as compared to its previous generation Snapdragon 855.
The processor is embedded with the latest Qualcomm's Adreno 650 GPU for graphics and gaming.
To support the entire processing, iQOO 3 is embedded with the latest and fastest RAM as LPDDR5 for memory and ROM as UFS 3.1 for storage.
The downside is that the phone doesn't support storage expansion via external memory card. Which means, you will have to rely on cloud or the inbuilt ROM space available to store data/
Sound
A stereo speaker setup would have been ideal on this phone, but you have to settle for a mono downward firing speaker placed at the bottom of the phone.
You'll have to use a wired headset to enjoy the sound produced using the embedded Hi-Fi DAC.
Battery
The phone is powered by a 4440mAh battery that can be fast charged using 55W SUPER FlashCharge technology. It promises to go from 0 to 50 per cent in just 15 minutes.
Camera
The phone doesn't have any latest or top of the line camera to boast of, but the configuration is good enough for you to post pictures and/or videos on social media.
It has a quad camera setup in the rear consisting of 48MP as the main camera.
The main camera is supported by 13MP telephoto camera that can digitally zoom (up to 20X) to the subject, a 13MP wide angle camera with 120 degrees field of view and 2MP depth sensing camera for everybody's favorite bokeh effect.
The main camera relies on EIS (Electronic Image Stabiliser) instead of OIS (Optical Image Stabiliser).
Verdict
If you don't wish to spend a bomb on the 5G tech then the iQOO 4G would be a great choice.
It is embedded with the same Snapdragon 865 SoC that will give the fastest processing, the best in graphics experience and other capabilities compared to previous generation flagship SoC (Snapdragon 855+).