Ashish Narsale/Rediff.com explains what a notch is and lists some top selling notch phones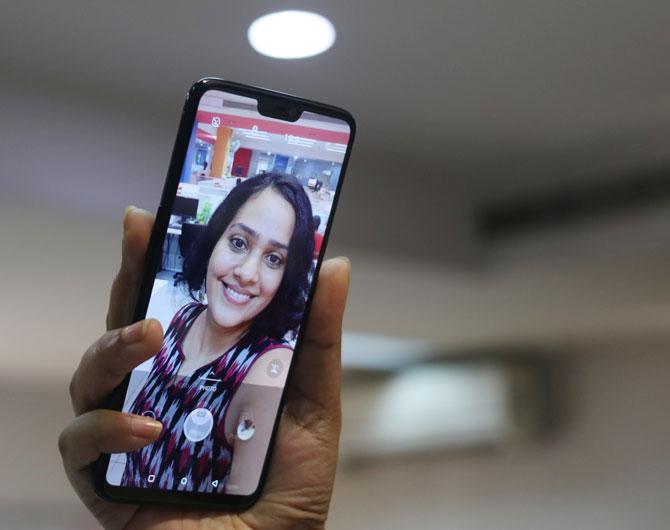 How many times have mobile phone enthusiasts heard the word 'notch'?
Yes, I am talking about the distracting black patch at the top of your phone screen. While the general perception is the notch trend began with Apple's iPhone X, I would beg to differ.
The first ever smartphone to come with a notch was the Essential PH-1 manufactured by Essential Products, the company founded by former Android Inc co-founder Andy Rubin.
The Essential PH-1 was announced in May 2017, four months ahead of the iPhone X launch.
Which begs the question: what is the notch?
In order to reduce the bezel at the top of the phone, which holds essential sensors, and increase screen space, the bezel is shrunk to its centre into a notch.
In other words, the notch is the space at the top of the screen provided to hold essential sensors such as the front camera, light sensor, earpiece, proximity sensor, etc.
Ever since the race to build a bezel-less phone has begun, the bezel size is getting narrower.
Samsung has almost removed the bezel from the left and right side of the phone with its edge display or what Samsung calls the Infinity Display.
The fingerprint from the bottom of the screen is moved to the phone's rear so that the display gets stretched right till the bottom.
Similarly, the iPhone X too has got rid of the fingerprint scanner completely.
But the top bezel -- where the front camera, earpiece and sensor reside -- still poses a challenge.
While some brands trimmed the bezel as much as possible, some tried shrinking the components to the centre creating a notch at the top of the bezel.
Thus, the technical limitations to build a phone with full screen display led to the creation of a notch where the camera and other sensors could be placed.
Since then we have seen many phone brands like Oppo R15, Huawei P20 Pro, OnePlus 6, Lenovo Z5, Vivo X21 UD, LG G7 ThinQ, Xiaomi Mi 8 and Asus Zenfone 5z embracing the notch.
Users may like or dislike the notch design but, as the list above shows, many top phone makers are sticking to the notch.
A few days ago, we did see Vivo and Oppo try to solve the problem by introducing their Vivo NEX series and Oppo Find X respectively, but they had to make a few sacrifices on the way.
Both the phones have edge-to-edge display without having the notch and all the essential sensors which reside on the notch are hidden under the display or slide out of the phone's body.
Moving parts in any phone are unwelcome as they open themselves to wear and tear.
Right now, the tech is in its nascent stage but is innovating rapidly.
Here are a few popular phones that have incorporated the notch in their design.
Essential PH-1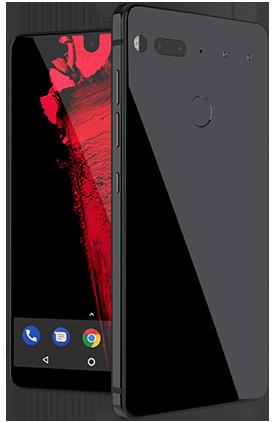 Announced
May 2017
Size
5.57 inch
Body
Corning Gorilla Glass 5 in the front with titanium frame and ceramic back
Display
5.71 inch IPS LCD with 19:10 aspect Ratio and 1312 x 2560 pixels screen resolution
Chipset
Qualcomm Snapdragon 835 with Adreno 540 for graphics
Memory and storage
4 GB RAM + 128 GB ROM; no SD card slot
Camera
Rear 13 MP, f/1.85 dual camera setup with RGB and Monochrome sensor respectively and 8MP front camera, f/2.2
Protection
IP54 certification for water and dust resistance
What else
Comes with stereo loudspeakers
Battery
Li-Ion 3040 mAh battery, can be charged via USB Type-C connector
Photograph: essential.com
Apple iPhone X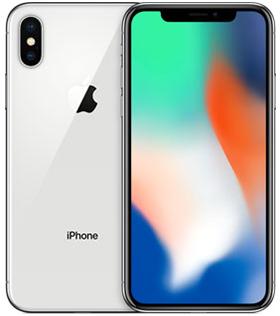 Announced
September 2017
Size
5.65 inch
Body
Stainless steel frame, glass at the front and back
Display
5.8 inch Super AMOLED with aspect Ratio of 19.5:9 and screen resolution of 1125 x 2436 pixels
Chipset
Apple A11 Bionic with Apple GPU for graphics
Memory and storage
3 GB RAM + 64/256 GB ROM, no SD card slot
Camera
Rear 12 MP, f/1.8 and f/2.4 dual camera setup with OIS and 2x optical zoom respectively and 7MP front camera, f/2.2
Protection
IP67 certified for water and dust resistance
What else
Comes with stereo loudspeakers and Face ID
Battery
Li-Ion 2716 mAh battery
Photograph: apple.com
Asus Zenfone 5z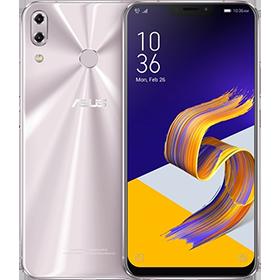 Announced
February 2018
Size
6.02 inch
Body
Front glass with aluminum body
Display
6.2 inch IPS LCD with aspect Ratio of 18.7:9 and screen resolution of 2246 x 1080 pixels
Chipset
Qualcomm Snapdragon 845 with Adreno 630 for graphics
Memory and storage
8 GB RAM + 256 GB ROM/6 GB RAM/128 GB ROM/4 GB RAM + 64 GB ROM, no SD card slot
Camera
Rear 12 MP, f/1.8 and 8 MP, f/2.0 dual camera setup and 8MP front camera, f/2.0
Protection
None
What else
Comes with dual loudspeakers and AI camera
Battery
3300 mAh battery with fast charging
Photograph: asus.com
Vivo X21 UD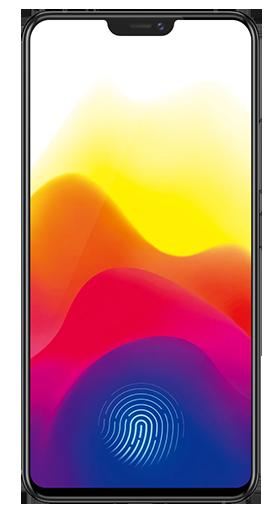 Announced
March 2018
Size
6.08 inch
Body
Glass on the front with aluminum body
Display
6.28 inch Super AMOLED with aspect ratio of 19:9 and screen resolution of 2280 x 1080 pixels
Chipset
Qualcomm Snapdragon 660 with Adreno 512 for graphics
Memory and storage
6 GB RAM + 64/128 GB ROM, SD card slot
Camera
Rear 12 MP, f/1.8 and 5 MP, f/2.4 dual camera setup and front camera as 12MP, f/2.0
Protection
None
What else
Comes with under display fingerprint scanner and AI camera
Battery
Li-Ion 3200 mAh battery with fast charging
Photograph: vivo.com
Huawei P20 Pro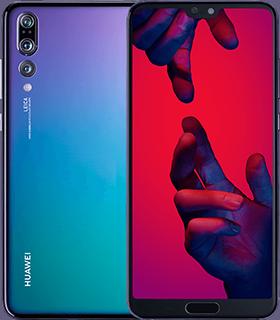 Announced
March 2018
Size
6.10 inch
Body
Front and back glass with aluminum frame
Display
6.1 inch AMOLED with aspect Ratio of 18.7:9 and screen resolution of 2240 x 1080 pixels
Chipset
Hisilicon Kirin 970 with Mali G72 MP12 for graphics
Memory and storage
6 GB RAM + 128 GB ROM, no SD card slot
Camera
Triple camera setup --s 40 MP RGB, f/1.8 aperture + 20 MP Monochrome, f/1.6 aperture + 8 MP Telephoto, f/2.4 aperture on the rear and 24 MP f/2.0 camera on the front
Protection
IP67 certified for water and dust resistance
What else
Comes with stereo loudspeakers, Leica Triple camera with AI and fast charging
Battery
Li-Ion 4000 mAh battery
Photograph: huawei.com
Oppo R15 Pro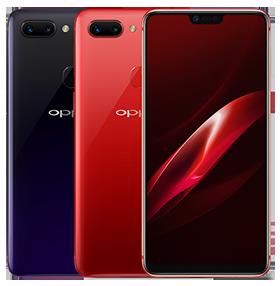 Announced
April 2018
Size
6.16 inch
Body
Glass on the front with aluminum frame with ceramic at the rear
Display
6.28 inch AMOLED with aspect Ratio of 19:9 and screen resolution of 2280 x 1080 pixels
Chipset
Qualcomm Snapdragon 660 with Adreno 512 for graphics
Memory and storage
6 GB RAM + 128 GB ROM, SD card slot
Camera
Rear 16 MP, f/1.7 and 20 MP f/1.7 dual camera setup and front camera at 20MP, f/2.0
Protection
IP67 certified for water and dust resistance
What else
Comes with Oppo VOOC fast charging and AI enhenced camera
Battery
Li-Ion 3430 mAh battery
Photograph: oppo.com
OnePlus 6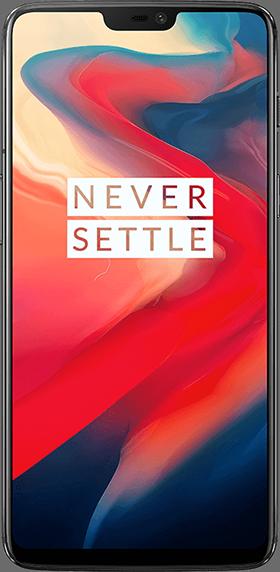 Announced
May 2018
Size
6.13 inch
Body
Front and rear glass with aluminum frame
Display
6.28 inch optic AMOLED with aspect Ratio of 19:9 and screen resolution of 2280 x 1080 pixels
Chipset
Qualcomm Snapdragon 845 with Adreno 630 for graphics
Memory and storage
8 GB RAM + 128/256 GB ROM and 6 GB RAM + 64 GB ROM, no SD card slot
Camera
Rear 16 MP, f/1.7 with OIS and EIS and 20 MP f/1.7 dual camera setup and front camera as 16 MP, f/2.0
Protection
Water resistant
What else
Dash Charge for fast charging, slow motion video, 720p at 480 fps
Battery
3300 mAh battery
Photograph: oneplus.in
LG G7 ThinQ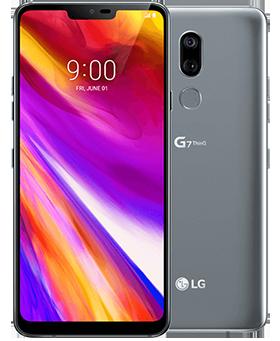 Announced
May 2018
Size
6.03 inch
Body
Front and back Corning Gorilla Glass 5 with aluminum frame
Display
6.1 inch IPS LCD with aspect Ratio of 19.5:9 and screen resolution of 3120 x 1440 pixels
Chipset
Qualcomm Snapdragon 845 with Adreno 630 for graphics
Memory and storage
4/6 GB RAM + 64/128 GB ROM, SD card slot
Camera
Rear 16 MP, f/1.6 with OIS and f/1.9 dual camera setup and front camera as 8MP, f/1.9
Protection
IP68 certified for water and dust resistance
What else
AI camera and Hi-Fi Quad DAC for better audio experience through wired headphones
Battery
Li-Ion 3000 mAh battery with ualcomm Quick Charge 3.0
Photograph: lg.com
Xiaomi Mi 8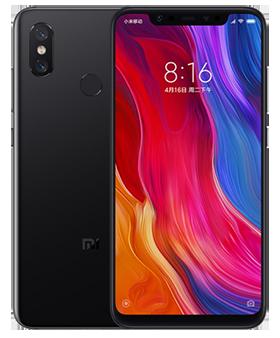 Announced
May 2018
Size
6.10 inch
Body
Front and back with aluminum frame
Display
6.21 inch Super AMOLED with aspect Ratio of 18.7:9 and screen resolution of 2248 x 1080 pixels
Chipset
Qualcomm Snapdragon 845 with Adreno 630 for graphics
Memory and storage
6 GB RAM + 256 GB ROM and 8 GB RAM + 128 GB ROM, no SD card slot
Camera
Rear 12 MP, f/1.8 + f/2.4 dual camera setup with 4-Axis Optical Image Stabilisation and front camera as 20 MP, f/2.0
Protection
None
What else
Face ID and AI camera
Battery
3400 mAh battery, fast charging through Qulacomm Quick Charge 4.0+
Photograph: mi.com
Lenovo Z5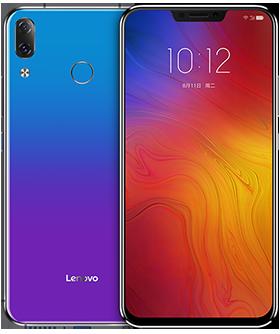 Announced
June 2018
Size
6.02 inch
Body
Front and back 2.5d Corning Gorilla Glass with metal frame
Display
6.2 inch IPS LCD with aspect Ratio of 18.7:9 and screen resolution of 2246 x 1080 pixels
Chipset
Qualcomm Snapdragon 636 with Adreno 509 for graphics
Memory and storage
6 GB RAM + 64/128 GB ROM, SD card slot
Camera
Rear 16 MP + 8 MP, f/2.0 dual camera setup and front camera as 8MP, f/2.0
Protection
Corning Gorilla Glass
What else
4K video recording
Battery
3300 mAh battery with 15W fast charge
Photograph: lenovo.com