If you are looking for an affordable big screen laptop that is not too heavy, the Asus X541U is worth considering, says Uttaran Das Gupta.
Many of us would make do with the smaller screen that comes with a notebook over a heavy device with a large screen. Asus solves this dilemna by introducing a light machine coupled with a full screen.
The X541U is not very different from other laptops in the Asus product line.
At less than ₹40,000, the features it offers will have few competitors.
However, when a 15-inch laptop is priced at this range, and weighs only about 2 kg, it is best to keep expectations low.
The body of the laptop is made of plastic; it is sleek to look at without the sturdiness of a metallic body.
The variety of colours it offers could work along with a seller's push.
Asus has somehow managed to fit in the laptop, a number of USB ports, card slots, along with an optical drive.
The keyboard is a little disappointing, with small keys that can frequently lead to typos. Neither does it have a backlit keyboard nor HD display.
The touch pad has no left or right key, and feels slow to respond.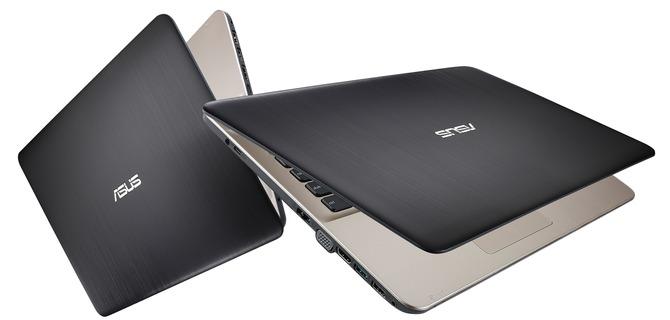 It's USP, however, is its full size -- a feature missing in some premium counterparts these days. The large screen is a pleasure to work or play on.
The resolution is low, but the colours are vivid.
Watching the timeless seasons of F.R.I.E.N.D.S was an enjoyable experience. An anti-glare coating blocks out reflection, and provides multiple viewing angles.
Powered by Intel's 7th Gen Core i3 processor and a 4GB RAM, multi-tasking is hardly a problem, though it can feel a little sluggish at times (most notebooks at this price would give you a 6th Gen chipset).
The battery will last you 4-5 hours of constant use.
If you are looking for a high-powered PC, this is unlikely to be your pick. But if you have a limited budget, and are looking for a big screen laptop that is not too heavy, the Asus X541U is definitely worth considering.
It can handle almost all regular tasks without heating up or slowing down.
Its closest rival that I can think of is the Dell Inspiron 15, which is more expensive and a bit heavier.