While Pokemon Go prompted people to get out of their chairs and take a walk, Trakinvest became a potential hiring platform for brokerage firms. Anita Babu on gamification in 2017.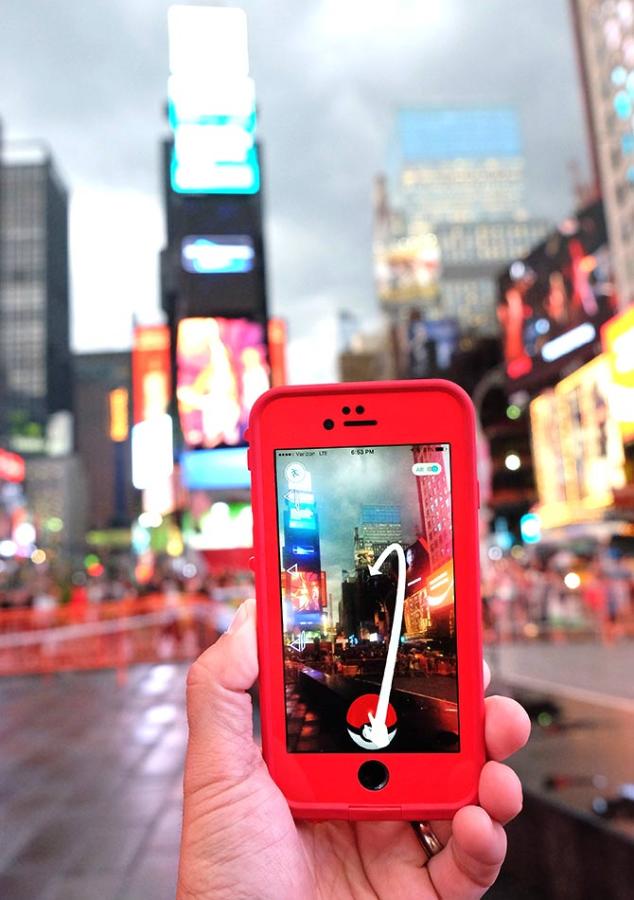 IMAGE: Both education and health technology players are using gamification to identify critical gaps in these segments and find solutions. Photograph:

Mike Coppola/Getty Images

.

Mobile games are the new skill developers that also prompt people to get out of their chairs and take a walk.
While Pokemon Go was the most popular game that made avid players get out of their comfort to go outdoors, several developers in India are building games that help users acquire new skills, improve health and learn new courses. The nascent industry also has got its own name, applied gaming so as to build a community among such developers and users.
For instance, Trakinvest is a company that has gamified the whole notion of stock market trading. The Singapore-based company started by Bobby Bhatia, an Indian-born former AIG and JP Morgan executive, uses games to train individuals in stock market investment. On its virtual trading-cum-social platform users can create a portfolio, follow other traders and can even copy their trading moves on Trakinvest.
It also becomes a potential hiring platform for brokerage firms to recruit youngsters who have proved their mettle in trading. About 50 such internships have been awarded by various companies, says Bhatia. According to him, the gamification aspect instills interest and engages users in stock trading, where it is often difficult for people to start with.
Both education and health technology players are using gamification to identify critical gaps in these segments and find solutions.
Mylea Charvat, chief executive officer and founder of US-based digital cognitive assessment company Savonix, views applied games as a giant step towards opening up access to evidence-based care via digital medicine.
"The lack of trained neuropsychologists globally means that technology like ours levels the playing field and allows people access to health data and tools not possible even a couple of years ago," says Charvat, also a clinical psychologist and translational neuroscientist.
Savonix is a neurocognitive assessment test and mobile app for improving brain health and sees India as a potential market.
Multimedia educational content firm Byju's Learning app is also piggybacking on the user engageable factor of gamification to engage with kids. "If I can manage to get a kid to spend at least 45 minutes on the app a day, it is a great thing," says Byju Raveendran, founder of Byju's.
Apart from kids, young adults in the 18-35 age bracket are the major adopters of applied games. And hence, the market in India for applied games look robust as the demographic range expands.
Currently at about $37-40 million according to Nasscom, the challenge for companies is how to capture long-term interests of the users. The market is set to become $66-69 million by 2020, at a compound annual growth rate of 14-16 per cent.
However, Avinash Saurabh, chief executive officer of Zoojoo.be, a corporate health technology start-up, says that gamification is a powerful tool but isn't self-sufficient. "It is very essential to understand that distinction. Games or applied games are just an engagement extension to whatever output you're offering. If you can't add value to the engagement factor through gamification then it loses its sheen."
Zoojoo.be, which counts companies like MindTree, Unisys, GE and Happiest Minds among its clients, has seen a growth of 500 per cent in terms of revenue and user base in the past one year.
Gamification alone does not fetch users unless they see value in the time spent. Five years ago, gamification was considered a magic solution to automatically engage people. As the Indian games market is getting mature and more international players are identifying the potential gamers offer, the understanding has dawned on the segment that unless one adds value or brings about a behavioural change through gamification, it does not make sense to gamify to engage users.
"Unless you get the inherent value correct, gamification can in itself can only give you a small spike in engagement but is not enough in itself to create a long-term sustained value," says Saurabh.