But remember, says Khalid Anza, the tablet does not support VoLTE services and is not compatible with Reliance Jio.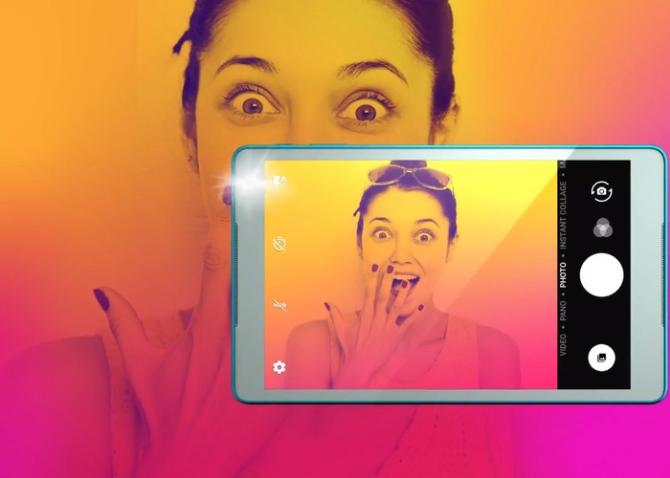 All photographs: Courtesy alcatel-mobile.com/
Alcatel, backed by Chinese electronics company TCL, launched the A3 10 tablet, with 4G LTE connectivity and voice calling support, in India a few months ago at a price of ₹9,999.
The Alcatel A3 10 is one of the few tablets offering a SIM card slot for calling and data access.
While this budget tablet offers satisfactory specifications on paper, is it worth the price for real-life usage?
Let's find out.
The Alcatel A3 10 tablet houses a mammoth 10.1-inch IPS HD display with multi-touch support.
The screen renders sharp colours and is bright enough for outdoor usage.
The viewing angles, however, are not great, and there is a noticeable shift in colours when the screen is looked at from a certain angle.
A thickness of 8.95mm makes this 10.1-inch tablet comfortable to hold in hand and does not give a brick-like feel.
However, at 465 g, it is on the heavier side, and holding it steady for long to watch videos or browse the web can be painful for your wrist.
The Alcatel A3 10 has a decent 5-megapixel camera sensor at the rear and a 2MP camera sensor at the front.
Both work fine for video calling and taking random pictures for social media sharing.
The rear camera takes satisfactory images with decent details and colour tone in daylight. But in low-light conditions, the camera tends to shoot blurry images with noticeable noise levels.
Powered by MediaTek MT8735B quad-core processor ticking at 1.1 GHz, the tablet offers average performance, sometimes with noticeable lags.
The device comes with 16 GB of internal storage, expandable to up to 128 GB via microSD, and a 2GB RAM.
It runs Android 7.0 (Nougat) out of the box with a few extra bloatware bundled in.
Though there is support for 4G LTE network, the tablet does not support VoLTE services, so it is not compatible with Reliance Jio, either.
In terms of battery, the Alcatel A3 10 has a 4600 mAh one which works for more than half a day.
Verdict: The Alcatel A3 10 is an under-powered entry-level tablet, with a few goodies like voice calls and SIM-based data services thrown in.
To its credit, it is better than other tablets in the budget range and works fine on most fronts.