The Samsung Galaxy Tab S3 is more than just an entertainment device. It can double up as your work device on the go, says Abhik Sen.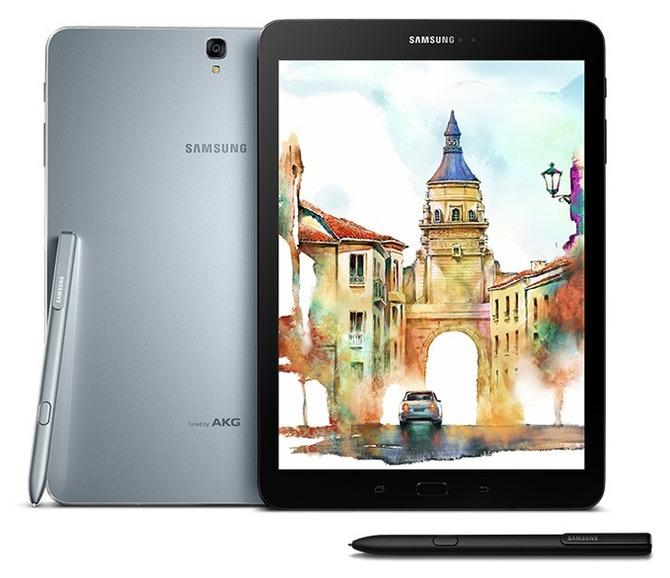 It has a super AMOLED 9.7-inch screen that supports HDR and is future ready.
I spent nearly a full day watching videos on the brilliant screen, which, despite being a bit reflective, is very close to being perfect.
The only drawback in the design that I noticed was its glass back, which is a fingerprint magnet. And even though the sound output is good, you will have to use earphones for an immersive experience.
I spent a lot of time playing my favourite, Asphalt 8: Airborne, on it, and the device did not heat up or stutter. Samsung's optimised game mode made it an even better experience.
The tablet supports expandable memory and LTE, and I was able to make calls using a Reliance Jio connection without any hassle.
In addition to its touch screen, the tablet comes with the S Pen, which does not fail to impress either. I tried my hands at sketching, and it works like a real pencil. Based on the pressure you apply, the S Pen distinguishes between drawing bold lines and shading.
But the tablet is more than just an entertainment device. It can double up as your work device on the go.
The processor fires up multiple tabs and applications without slowing down.
However, this is where an Android tablet lags behind the Apple iPad. While multi-tasking is possible on the S3 tab, the Android apps are not fully optimised to make use of a big screen. In this case, Samsung's built-in apps come to the rescue.
Having said that, the Samsung Galaxy Tab S3 is the best Android tablet currently available in the market.
This is not a device that can replace your computer, but if you want a tablet for entertainment, this is it as good as it gets in Android.