This Jenner sister is on her way to becoming the queen of beauty brands. And she just turned 20.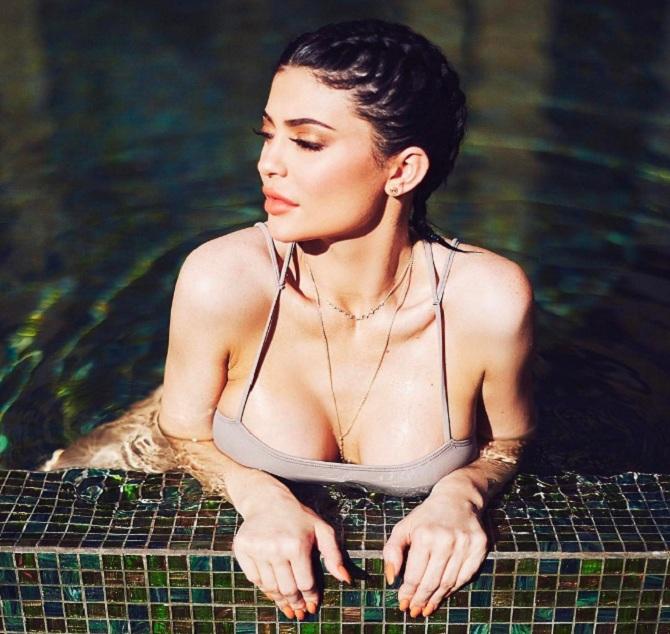 IMAGE: The next step for Kylie Jenner could be her own Kylie Cosmetics stores.
Photograph: Courtesy @kyliejenner/Instagram.
When Kylie Jenner launched her Kylie Lip Kits in November 2015, the three shades sold out in minutes.
And 18 months later, the trend continues. The Kylie Cosmetics 20th Birthday Collection -- launched just ahead of Kylie's birthday on August 10 -- sold out in less than 24 hours despite exorbitant prices.
So, it came as no surprise when Women's Wear Daily revealed yesterday that 'Kylie Cosmetics has done $420 million in retail sales in just 18 months', and is on its way to becoming a $1 billion brand.
'The number is clearly impressive,' WWD said, 'but when compared to the sales of some other mega-beauty brands, the growth trajectory of Jenner's business becomes even more significant.'
This is how WWD put it in perspective:
'The Estée Lauder Cos Inc-owned Tom Ford Beauty was said to have reached revenues of $500 million after a decade, and the brand is considered to be one of the two fastest growing in Lauder's portfolio, along with Jo Malone.
'Bobbi Brown, also part of the Lauder stable, took 25 years to reach the billion-dollar mark in 2016.'
And 'L'Oréal's Lancôme finally hit the milestone in 2015 after 80 years.'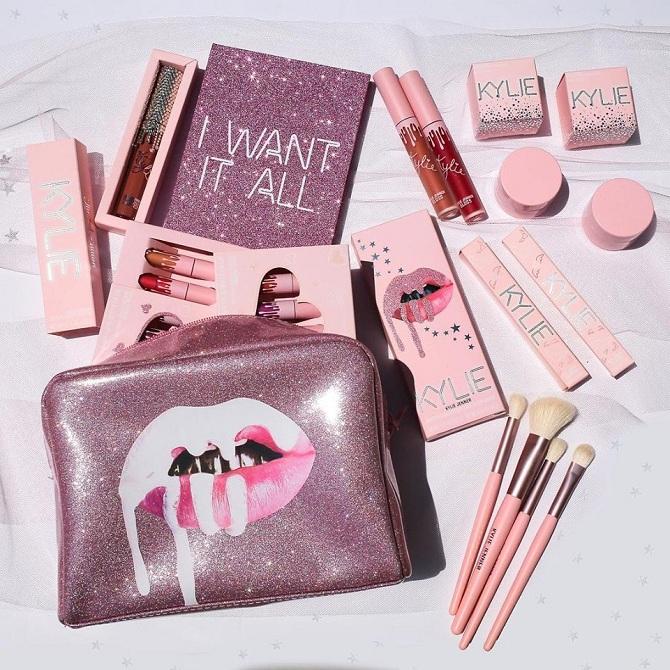 IMAGE: Kylie made $10 million in a day with her birthday collection, which was launched on August 1, and believe it or not, that wasn't the biggest sales day for Kylie Cosmetics.
Photograph: Courtesy @kyliecosmetics/Instagram.
WWD obtained the exclusive insight into the business -- and the documentation to support it -- from Kylie's mother and business manager Kris Jenner.
Kris revealed that the launch in November 2015 was a test run with only 5,000 pieces of each of the three shades, and 'because there was a three-month lag before the second "drop" in February 2016, they technically don't count the time between.'
In February 2016, 'Kylie Lip Kits formally became Kylie Cosmetics... with a relaunch of the three original lip kits and three new shades.' And production was increased to 500,000 units of all six shades.
Today, Kylie Cosmetics has grown to manufacturing about 300,000 units of each product, and -- as seen from the latest birthday collection -- it still has difficulty keeping up with the demand.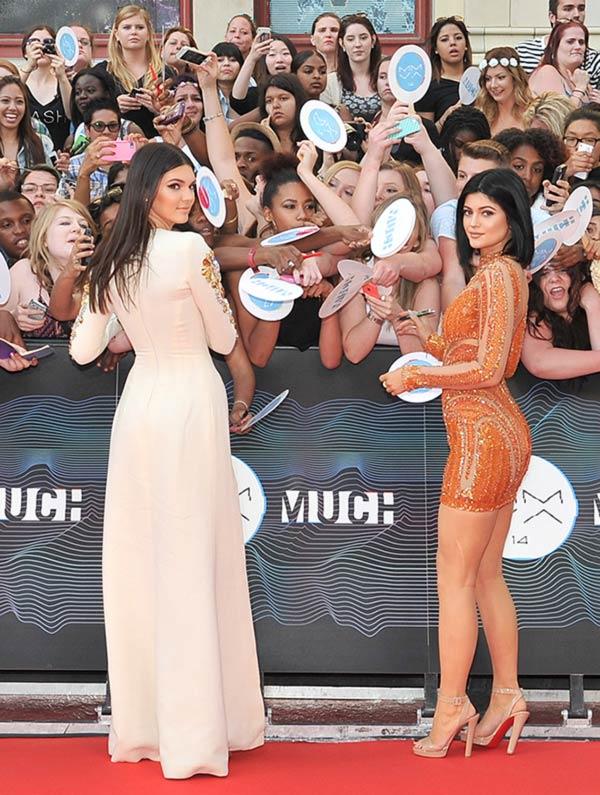 IMAGE: Kylie Jenner also runs a clothing line with her sister and model Kendall Jenner.
Photograph:

Sonia Recchia/Getty Images

.
According to WWD, the growth of the brand -- which is 'wholly conceptualised, founded and helmed by Kylie' -- shows no signs of slowing down.
'Kylie Cosmetics on track to see a 25 percent increase in sales this year,' the site concluded. 'That puts sales projections for 2017 at $386 million, and if that growth trajectory continues, Kylie Cosmetics... is on track to become beauty's next billion-dollar baby by 2022.'
So, how does a 20-year-old handle building an empire? Kylie reveals it all in her new project -- the reality TV series Life of Kylie, which premiered on August 6.