We don't think anyone will be able to digest the bun, which is covered with an edible gold leaf, once they hear the cost!
Netherlands-based Chef Diego Buik (reminds us of Diego from Ice Age) has been creating the most extraordinary burgers.
But recently he did the most incredible thing by creating a burger coated with an edible gold leaf and made with Wagyu beef, lobster, foie gras, white truffle, cheese, tomatoes and caviar.
Combined with the goodness of all these ingredients, it is but obvious that eating the burger would be an expensive affair.
But wait till you hear the cost of the burger, which is also held together by a bun laced with gold and saffron.
It comes with a price tag of €2,050 (approx. Rs 1,51,236), making it the world's most expensive burger.
Take a look at what the world's most expensive burger looks like!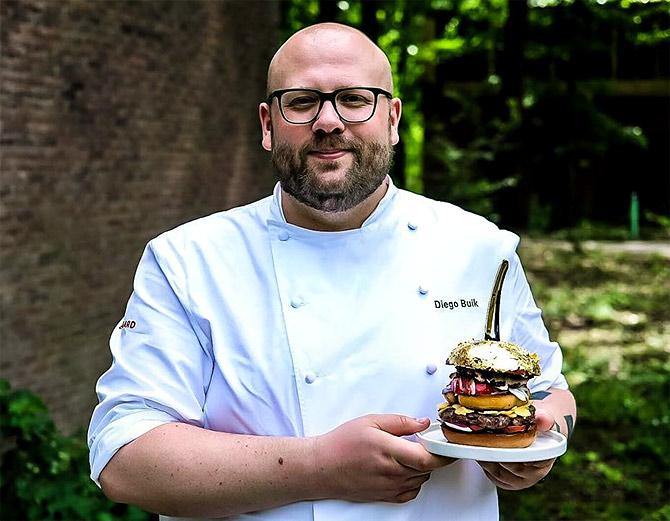 Meet the proud chef with his prized burger. Scroll down to take a closer look of the burger.

Photograph: Kind courtesy Chef Diego/Instagram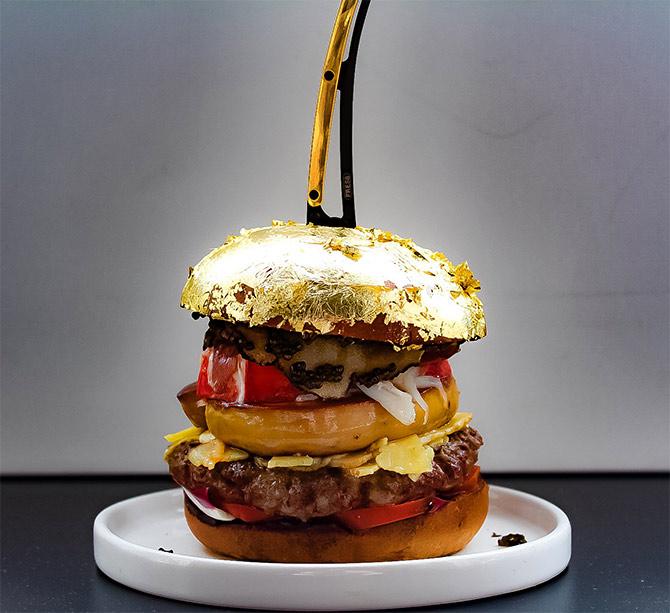 Looks lovely :) Wonder if it tastes as good too!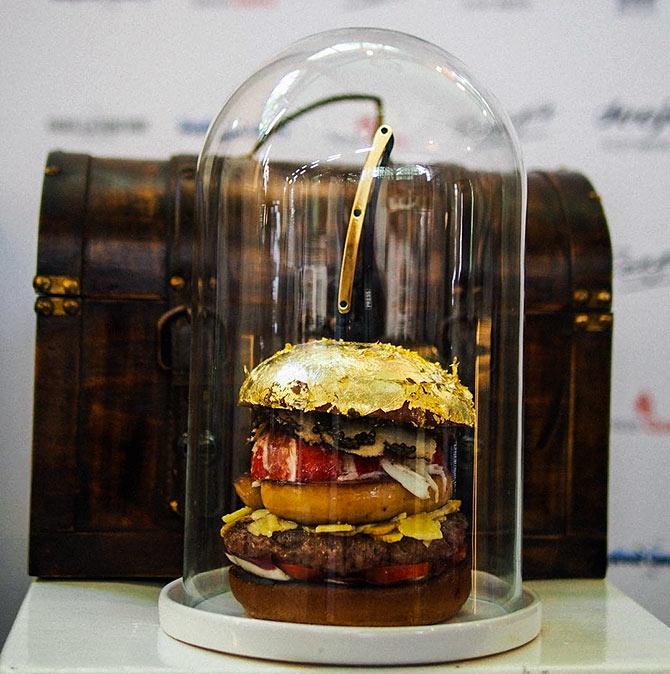 This is no ordinary burger that's why it deserves a glass display case.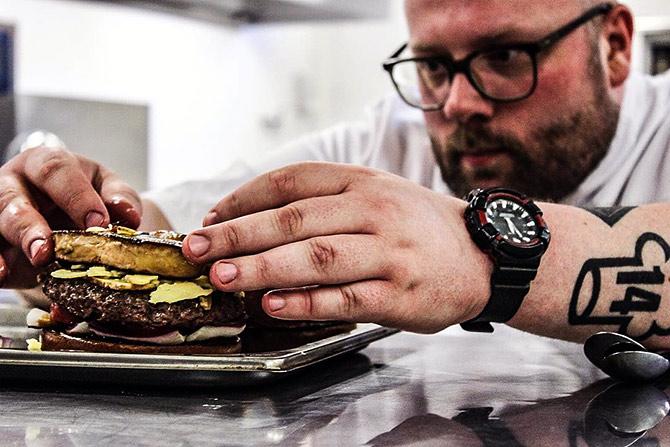 Every ingredient is placed perfectly. It must require a lot skill in building the most expensive hamburger in the Netherlands.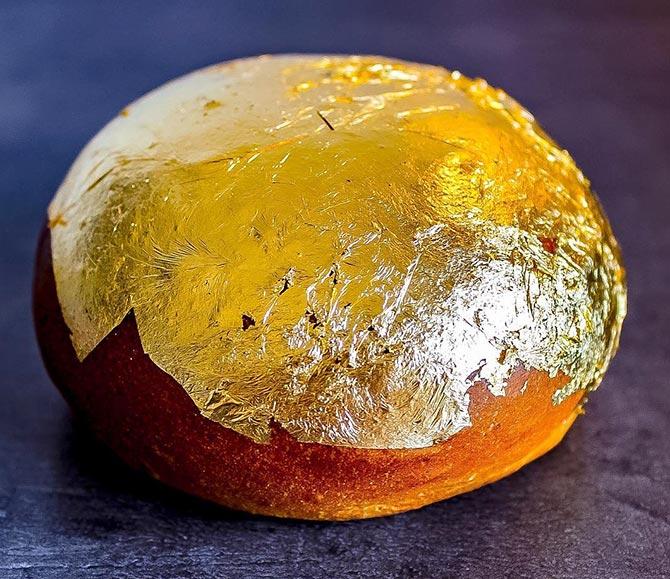 The brioche bun is made with saffron in the inside and 23 karat gold on the outside.

Take a look at some of the other burgers created by this talented chef.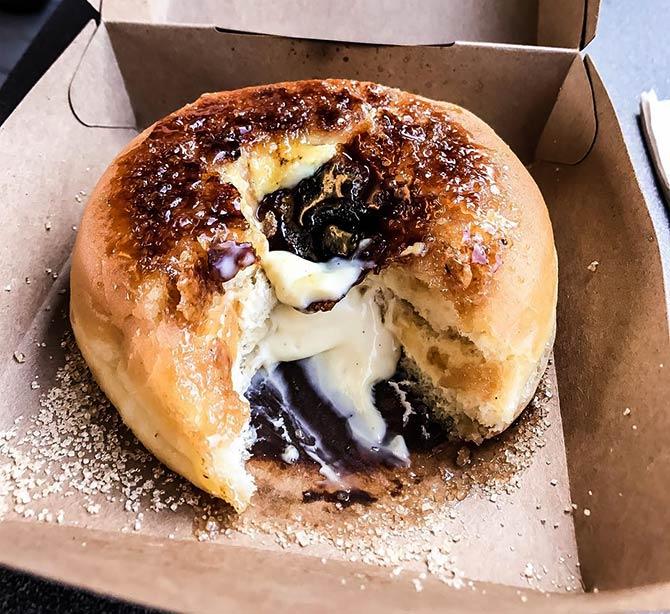 Have you seen a creme brulee burger before? It's a mix between a donut and a creme brulee. Drool-worthy, isn't it?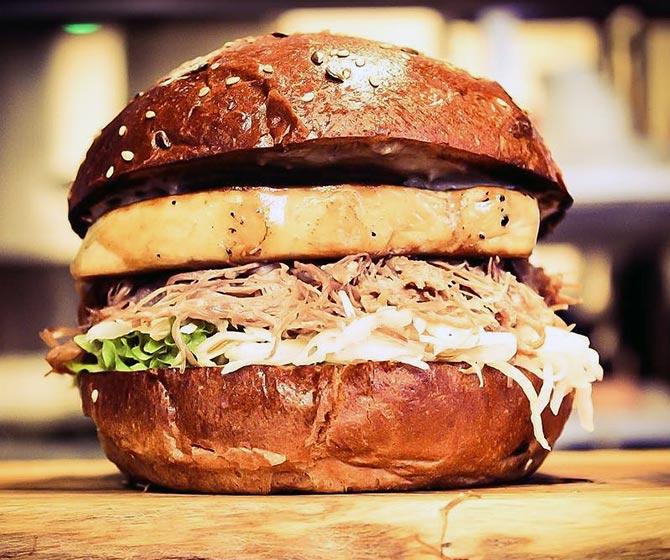 A winter special burger made with of duck, mayonnaise, pickled white cabbage and foie gras de canard.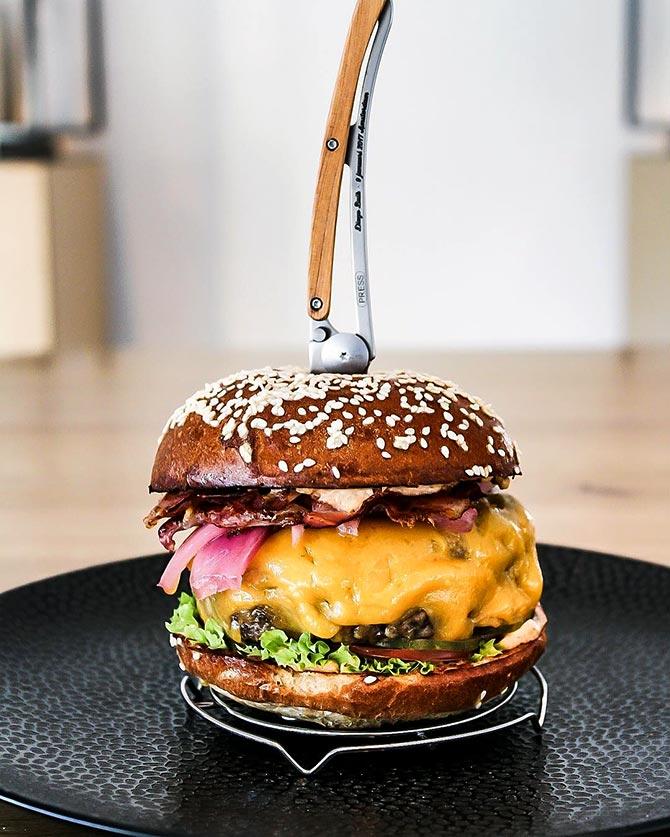 This is what they call a 'half-pounder' burger! It weighs half a pound -- almost 250 gms.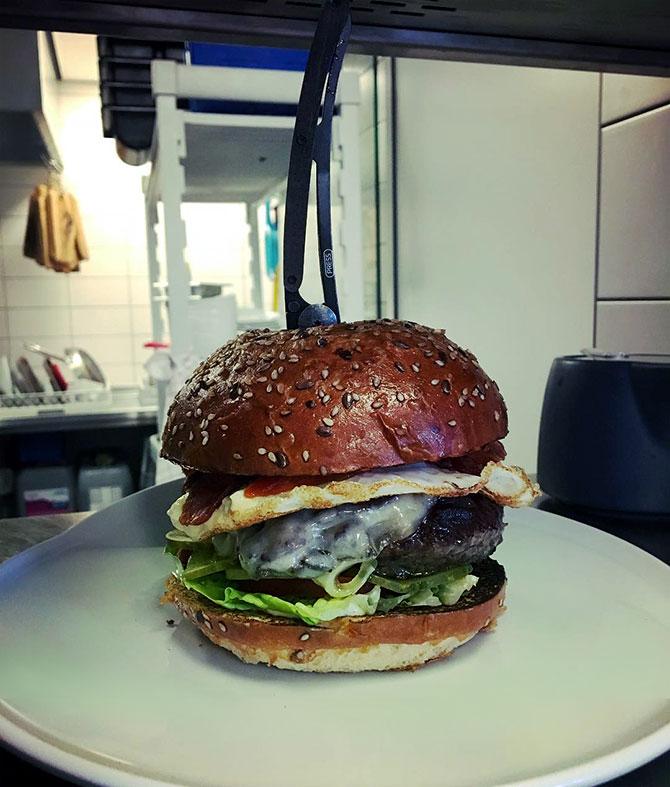 A Waygu burger filled with the goodness of meat. It's perfect for meat lovers.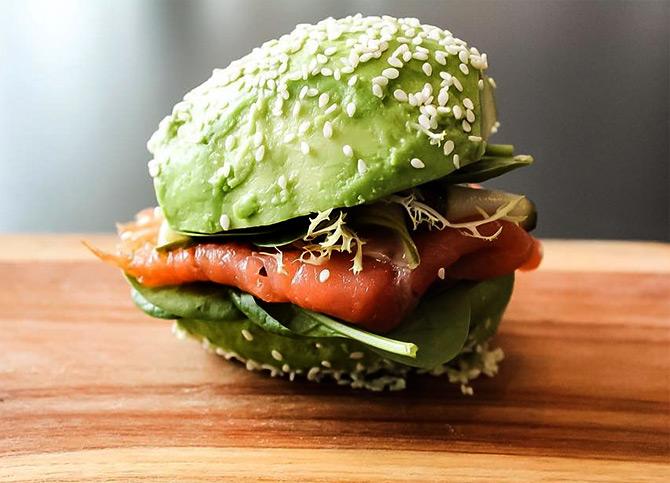 A smoked salmon and avocado burger -- drizzled with sesame seeds -- to tease your taste buds.
---
Follow this link to post the best of your food pics and we will publish them right here on Rediff.com!
Share your food pics along with a short description of the food and the place you clicked it.
Steps to upload pic on ZaraBol:
1. Click on 'Add Image' option on the left side of the #RediffFoodies page.
2. Upload an image from your computer/phone.
3. Write a small description for your image in the box above.
4. Hit post and see your image on ZaraBol.