The celebrity chef has been inspiring people to go vegan. Here's why!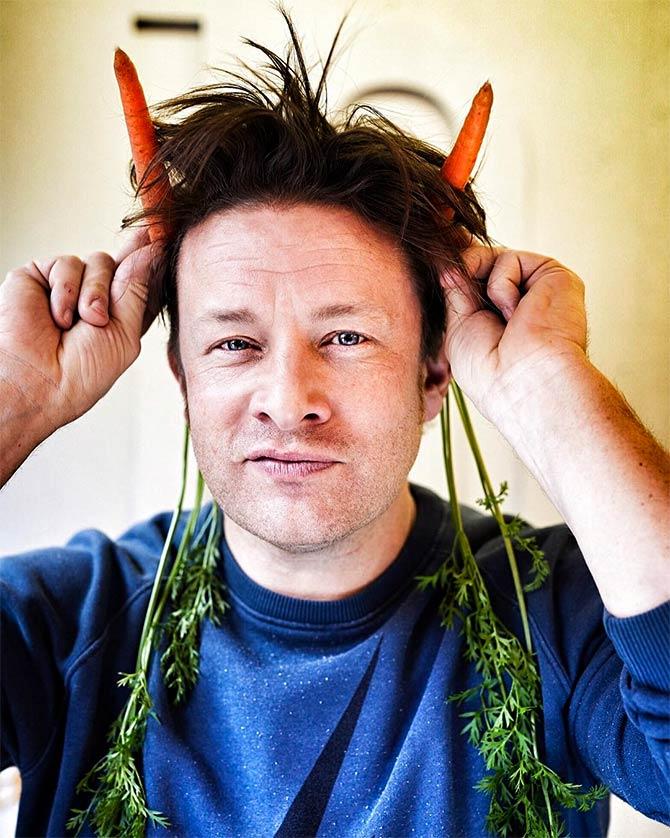 Chef Jamie Oliver has been asking followers to

post their superhero veg pics.


Photograph: Kind courtesy Jamie Oliver/Instagram
Veganuary -- to go meat and diary-free in the month January -- is the new rage on social media.
If you are hearing the word for the first time, let's tell you that Veganuary has been around since 2014.
It was coined by a charity that's being urging thousands of people including celebs like Beyonce, Brad Pitt and Gwyneth Paltrow to embrace a lifestyle that avoids animal foods such as eggs, meat, honey and dairy products in favour of a plant-based diet.
Celebrity chef Jamie Oliver promoted the movement recently to his seven million Twitter followers.
The chef tweeted: "Giving #Veganuary a go this January or just cutting back a bit on meat and dairy after the festive period?"
He also shared the recipe and pic of a vegan dal cooked by him.
Touted as the latest trend for those looking to bring in 2018 with a detox, the idea is to get people to start the year on a healthy note and then continue the trend for the rest of the year.
People are being urged to combine Veganuary with their New Year's resolution and start by going vegan for at least a month.
According to The Vegan Society, veganism is 'a lifestyle that avoids all animal foods such as meat, dairy, eggs, honey, animal-derived products like leather, and, as far as possible, products tested on animals.'
And by taking the Veganuary pledge, people are committing themselves to learning the true state of animals' lives on factory farms.
Back in 2014, Veganuary was founded by husband-wife duo, Matthew Glover and Jane Land.
They hoped to to give people a chance to try vegan food and to learn about the impact our animal-eating ways have not only on the animals, but on our own health.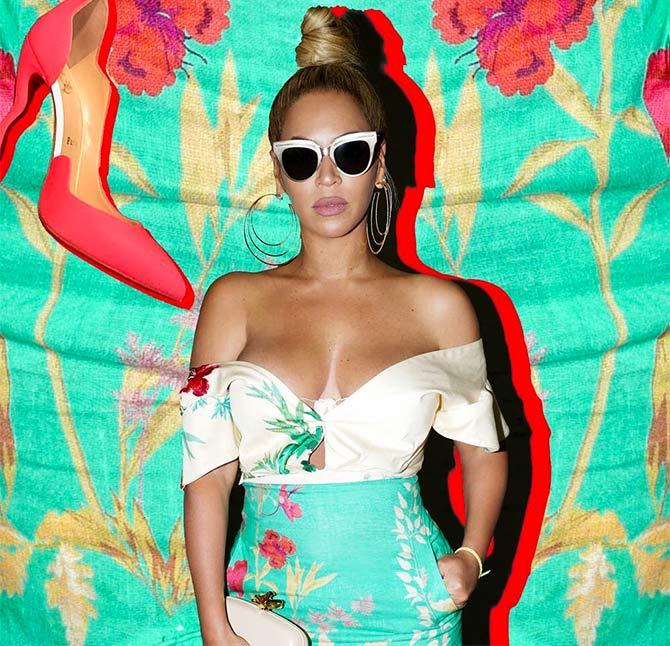 Beyonce and her husband Jay-Z's veganism has helped the Vegan Society launch a new campaign called Veganuary . They had become vegan for 22 days earlier and loved the results.
Photograph: Kind courtesy Beyonce/Instagram
The registered charity today has inspired over 11 lakh people to go vegan.
However, the more animal-friendly diet has left people with a craving for appropriate dessert options.
So, the committed vegans have come up with an idea in order to ensure that the vegan diet does not put you out to let go of things dear to you.
They have introduced 'Aquafaba', a trendy alternative for egg white made from bean juice.
According to The Independent, the term 'Aquafaba' has been hashtagged more than 34,000 times on Instagram.
The shared pictures show a plethora of pictures of plant-based desserts that look as yummy as their dairy-ridden counterparts.
Aquafaba was first discovered by a U.S. software engineer, Goose Wohlt in 2015. He gave the name to the water which is used to store chickpeas and other legumes in tins.
With constant whipping, the liquid thickens to create foam-like peaks that look similar to egg whites.
While initially it tastes and smells like beans, the addition of right ingredients leaves the mixture pleasant smelling and tasting, just like egg-based icing.
Vegans have used the whipped product to make mousses, cakes, cocktails, meringues, and pancakes.
(With inputs from ANI)