Harnoor Channi-Tiwary tells you just where you should be heading if you're in the Capital.
I was recently drawing up a list of must-not-miss food places in Delhi for a discerning foodie and realised there is so much potential for gluttony in the Capital.
Here is my list of places you must dine at to get a flavour of all that Delhi has to offer.
This list is not and cannot be comprehensive; that is the beauty of the city.
My list does not distinguish between street food and fine dining.
The only criterion is that the food has to be finger-licking good.
These are the places I will recommend to someone dear and the places I miss, having moved out of the city... in no particular order:
Cafe Lota
This rustic outdoor space is best experienced for a lazy winter lunch.
Set inside the Crafts Museum at Pragati Maidan, it is a refreshing addition to the city's dining scene.
The menu includes interesting regional picks from across the country.
Make sure you try the Palak Patte ki Chaat and team it with a Kulhad Chai.
Meal for two: Approx Rs 800
---
Potbelly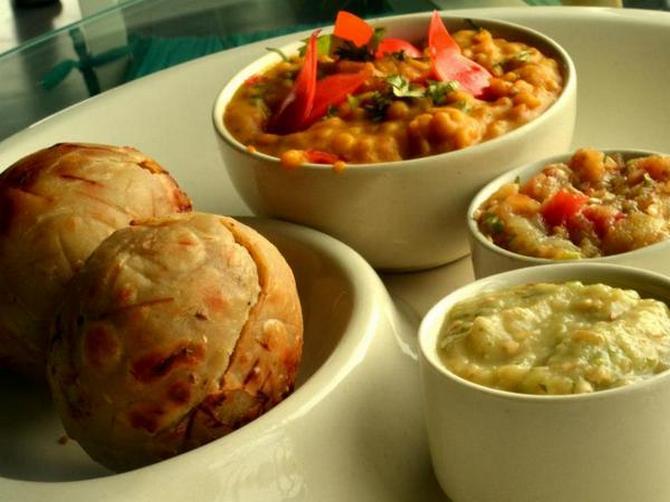 In a country where the variety of cuisines available is mind-boggling, it is a pity that many go under-represented.
Potbelly changes that and how!
Bihari food served in a quirky cafe in Shahpur Jat, the Litti Mutton here can send you to gastronomical heaven.
Meal for two: Approx Rs 1000
---
Andhra Pradesh Bhavan Canteen
Sasta aur tikau! But that is not the reason that people throng Andhra Bhavan. It is the unlimited food, unpretentious, spicy and delicious.
Order the thali and add a mutton fry to it.
Meal for two: Approx Rs 300
---
Yum Yum Tree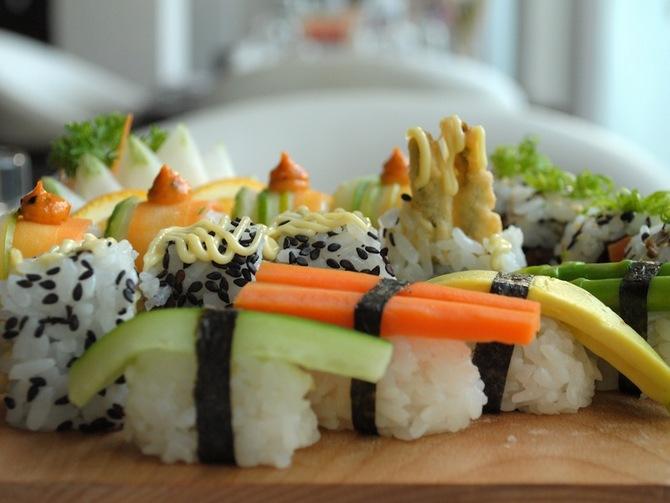 If you love sushi, look no further.
The conveyor belt ensures that the sushi you pick up is freshly rolled and the unlimited lunch deals are great value.
The Ebi Tempura Rolls and Crystal Duck Parcels will keep you going back for more.
Meal for two: Approx Rs 2800
---
Rara Avis
The mention of French food builds images of pretentious under-seasoned meat-based dishes.
A trip to Rara Avis will shatter all those myths.
The ingredients used are top notch and the food delectable.
Surprisingly, the one standout dish is vegetarian -- the Croutes Aux Morilles.
Meal for two: Approx Rs 2500
---
Big Chill Cafe
When comfort food is what you need, call your friends and ask them to meet you at Big Chill.
There's a reason you'll always need to wait for a table here.
The menu has too many gems but the Fusilli Chicken Piri Piri (or Penne and Prawns in Vodka Cream Sauce for a less spicy version) and Chocolate Superfudge Shake stands out.
Meal for two: Approx Rs 1200
---
MI Meat Shop
Non-fussy and downright finger-licking-good, this is a tiny meat shop in Meherchand Market that serves tikkas and curries post 6pm.
A few standing tables are strewn around.
The Chicken Malai Tikka here is exceptional as is the Keema Kaleji. Chicken Changezi and Chicken Wings have their fans too.
Meal for two: Approx Rs 300
---
Daulat ki Chaat
The beauty of this dish is its seasonality.
Only available in the cold winter months, it is made from the froth created by whisking milk for hours.
As airy and light as it could get, this is a dish unique to the old city. Each spoonful is ethereal, dissolving instantly on your tongue.
Meal for two: Approx Rs 20
---
Karim's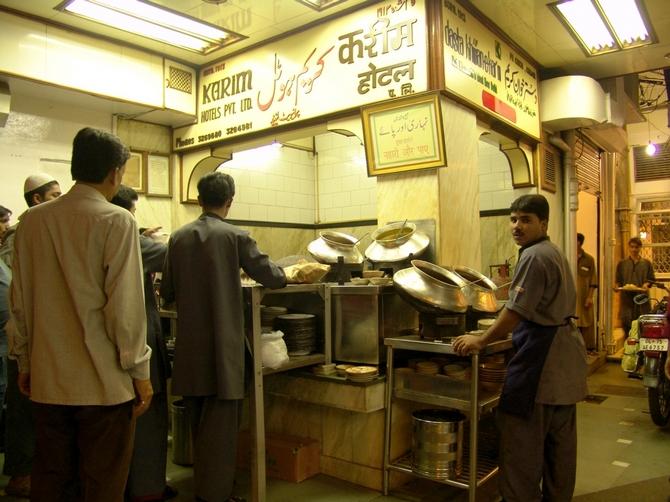 A legend of sorts, no trip to Old Delhi, or even Delhi, is complete without the pilgrimage to Karim's.
The original Jama Masjid outpost is where you must head to.
Nobody (even the much-loved Al Jawahar next door) can come close to their Seekh Kebabs.
The Mutton Korma and Saag Chicken are great too.
Meal for two: Approx Rs 700
---
Gung the Palace
With a large Korean expat community in NCR, it is a wonder that this is the only great place for an authentic Korean meal.
The low seating adds to the experience and you must order some grilled meats which they will grill right there on your table (and serve with an array of accompaniments).
Meal for two: Approx Rs 2000
---
Triveni Tea Terrace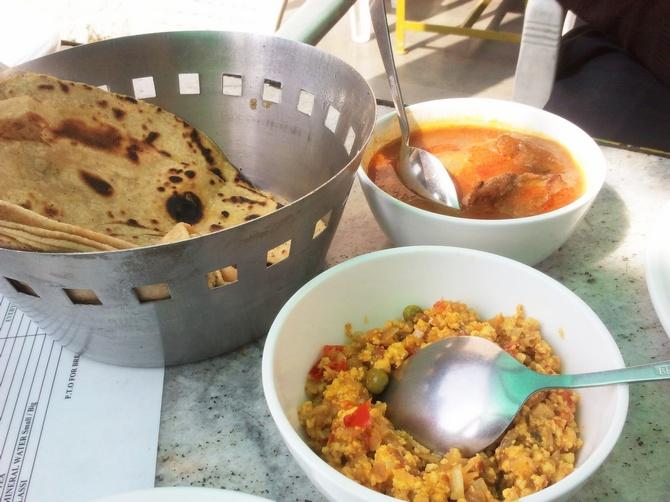 This one is completely down-to-earth and a great place for college kids or those just looking for a place to chill out.
Perfect for sunny winters, the open air canteen overlooks an amphitheatre.
The mutton kebabs melt in the mouth.
Meal for two: Approx Rs 400
---
Amour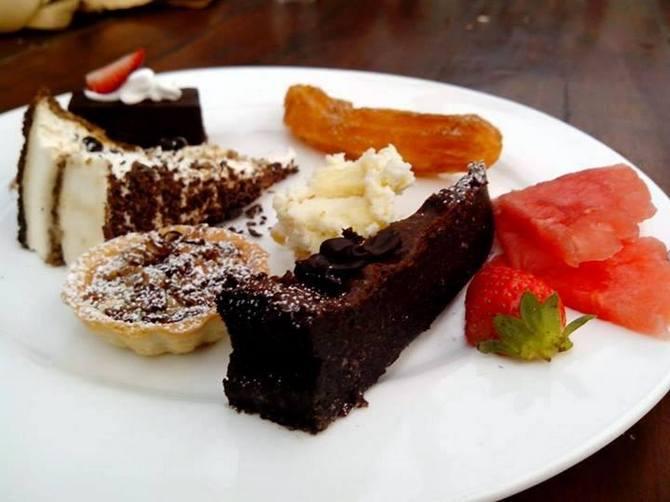 Not so much for the food but for the feel of it, you must make sure you visit Amour in Hauz Khas Village at least once (with someone special).
The views are lovely, the outdoor space romantic and drinks refreshing.
The Sunday brunch is popular too.
Meal for two: Approx Rs 2500
---
Indian Accent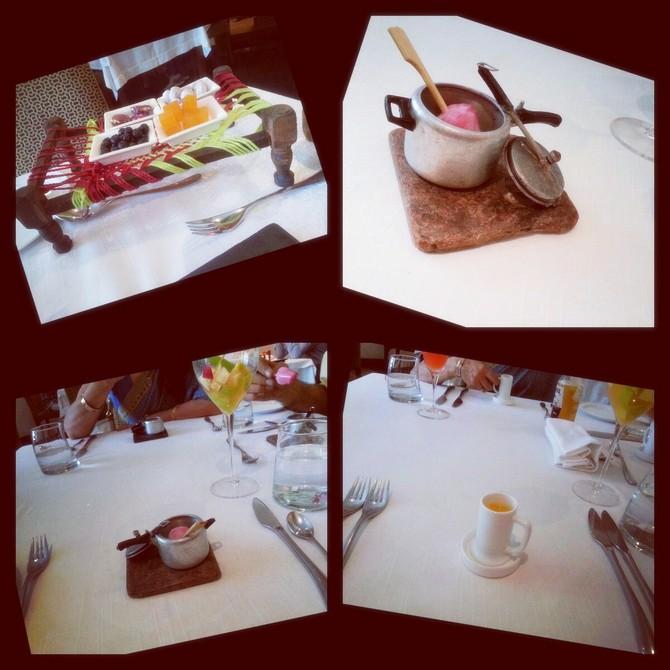 Taking Indian food to greater heights, Indian Accent is in a league of its own.
The presentation is eclectic but the real star is their understanding of flavours.
Go all out and try the Chef's Tasting Menu here.
Meal for two: Approx Rs 5000
---
Neung Roi
The best place to get your Thai fix, Neung Roi is located in Radisson Blu Hotel close to the International Airport.
The kitchen does delicious curries, authentic and not altered to suit the Indian palate.
Meal for two: Approx Rs 3000
---
Yeti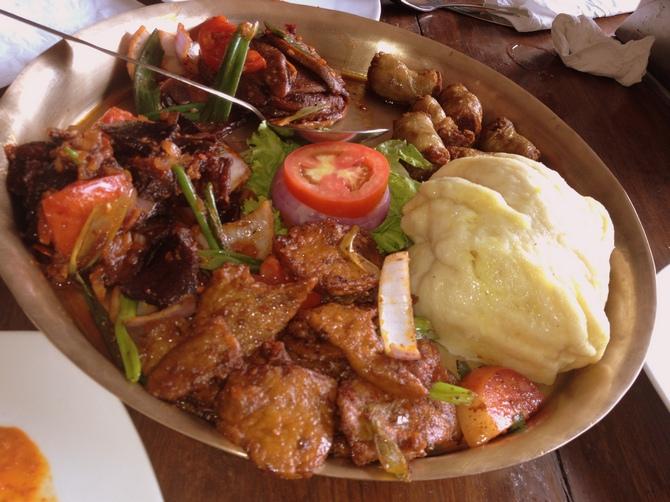 Meat lovers, rejoice! Yeti, in Haus Khas Village, celebrates Himalayan cuisines and offers an array of Nepalese, Bhutanese and Tibetan fare.
Try the Tibetan Platter and the Bhutanese Ema Datsi.
Meal for two: Approx Rs 900
---
Carnatic Cafe
If you want your myths about dosa shattered, head to NFC market.
Carnatic Cafe offers Kannad-style dosas and not the Tamilian crispy version we are familiar with.
Fluffy from inside and crispy on the outside, each bite transports you to CTR in Malleshwaram, Bangalore.
Meal for two: Approx Rs 600
---
Sitaram Diwan Chand/Nagpal
The award for the best chole bhature in town is always a tussle between these two.
No clear winner has ever emerged. Try both and decide for yourself.
Meal for two: Approx Rs 80
---
Wengers
Wengers makes it to this list for nostalgia value.
A landmark in Connaught Place Inner Circle, this pastry shop is also famous for its savoury snacks.
The Mutton Patty has a delicious curried filling and people swear by their Shami Kebabs too.
Meal for two: Approx Rs 250
---
Al Bake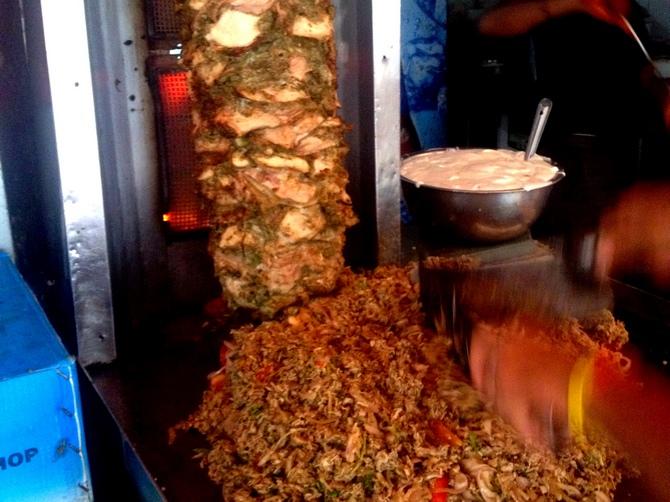 If you're crossing NFC market, make a pit stop and grab a plate of shawarma at Al Bake.
The meat perfectly seasoned, doused in their in-house sauce and wrapped in a roll, their shawarmas remain unbeaten.
Meal for two: Approx Rs 100
---
Haji Noora
The slow-cooked Haji Noora ki Nihari is popular in winter months.
Of the many places specialising in this dish, Haji Noora at Bara Hindu Rao area is a front runner.
Get there as early as 6.30 am or you may not even get your share.
Meal for two: Approx Rs 100
Where can we have the #BestMeals in your city?
Post your recommendations with a picture of the eatery and the name of your city/town on ZaraBol -- #BestMeals!
More stories from our Travel section here
More stories from our Food section here