She has been using visual guides to show her followers what happens when you're inspired by Instagram to eat. Take a look!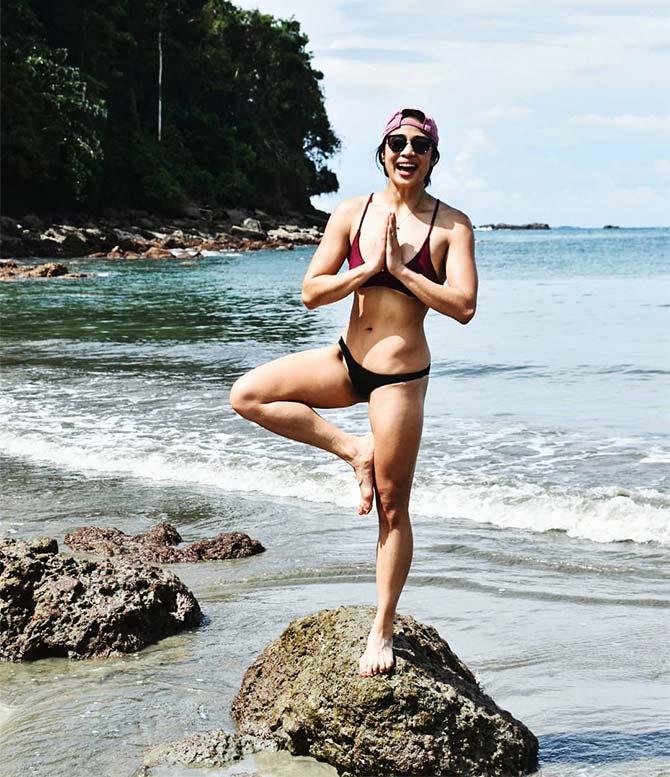 Photographs: Kind courtesy Fit_Pham/Instagram
Meet Chi aka Fit_Pham. A registered yoga teacher and home cook, she has been inspiring people, especially women, to eat health.
She's also a competitive athlete of over 16 years and trail running addict.
But the secret to her fab bod is healthy eating.
Presenting some of her incredible posts which clearly explain the difference between what you think you're eating and what you are actually eating.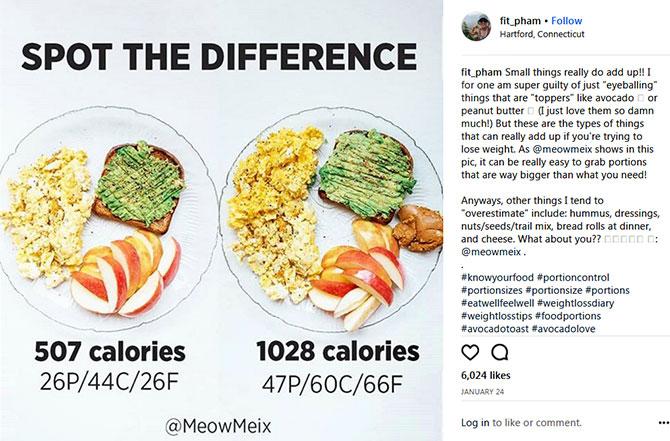 You may ask what is the difference between both these plates.
While the plate on the left is just 507 calories, the one to the right is 1028 calories despite having almost the same contents!
According to Chi, the difference is in the toppers.
'Small things really do add up!! I for one am super guilty of just "eyeballing" things that are "toppers" like avocado or peanut butter (I just love them so damn much!).
'But these are the types of things that can really add up if you're trying to lose weight.
'As @meowmeix shows in this pic, it can be really easy to grab portions that are way bigger than what you need!'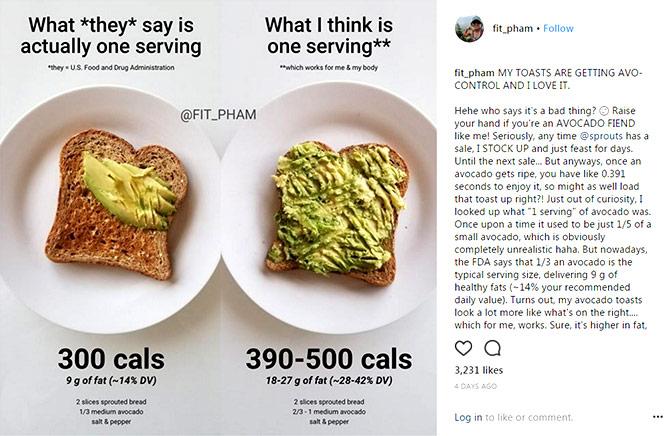 If you notice the ingredients on both plates are the same. The only reason why there are more calories on plate two is because instead of 1/3 avocado, 2/3 has been used!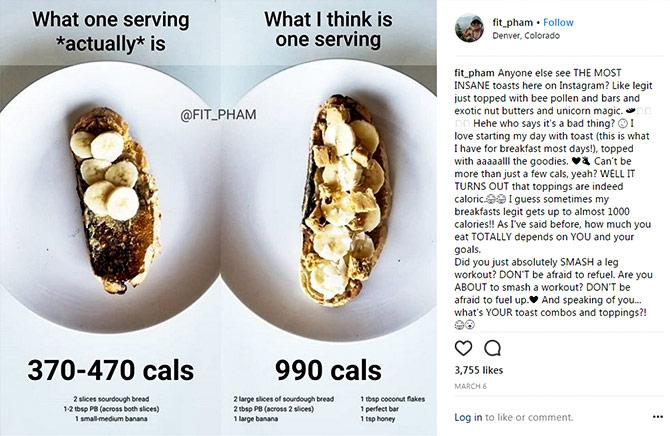 Want to know how the calories jumped from 370-470 in plate one to 990 in plate two?
Here's what caused the difference:
Plate 1 ingredients:
2 slices sourdough bread
1/2 tbsp peanut butter
1 small/medium banana
Plate 2 ingredients:
2 large slices of sourdough bread
2 tbsp peanut butter
1 large banana
1 tbsp coconut flakes
1 perfect bar
1 tsp honey
What eating in moderation actually means!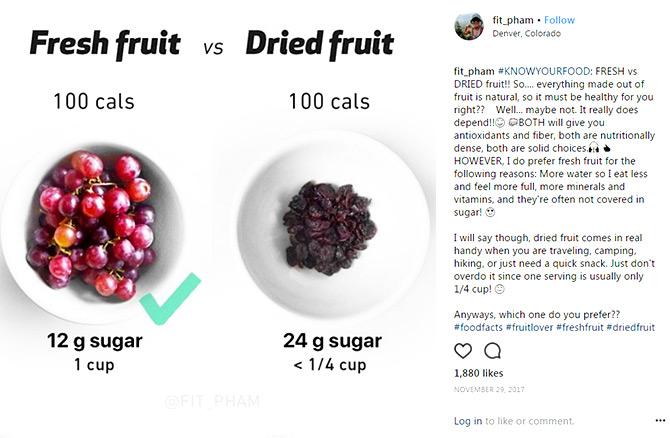 Whoever said that eating everything made out of fruits is healthy seriously needs to think again.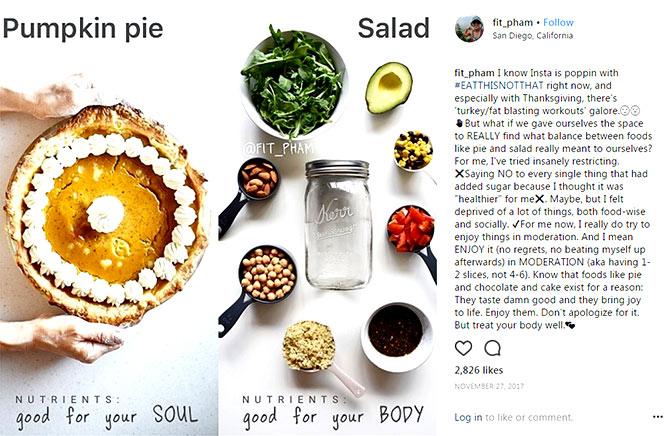 To the left is what you crave for, to the right is what is actually good for your body.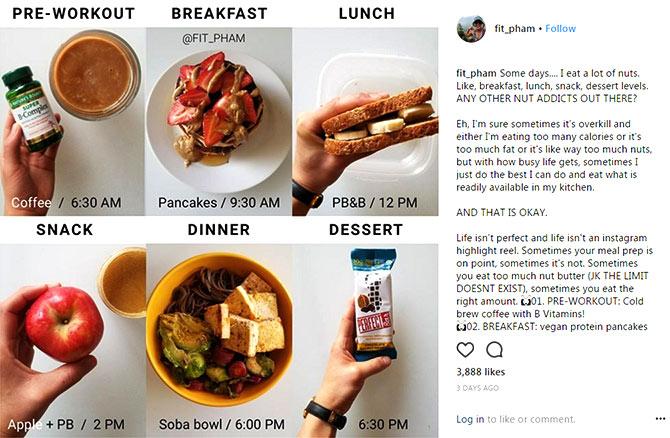 The meals Chi has through the day.