Ever wondered how you could incorporate your favourite blossoms in recipes?
Chef Ananya Banerjee shares four recipes made with flowers.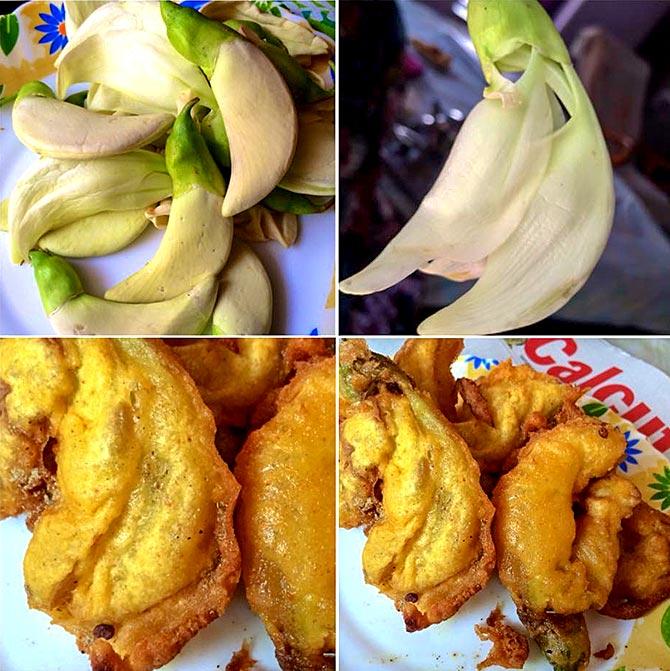 Bauk Phool Bhaja
Ingredients:
6-8 bauk phool (agati flower)
½ besan
½ tsp turmeric powder
2 tbsp rice flour
1/4 tsp kalonji
Baking soda a pinch
Sunflower oil for deep frying
Salt to taste
Method:
Remove the flower tentacles and wash it gently. In a bowl take besan, turmeric powder, rice flour, kalonji, baking soda and salt. Mix well and add water to make a thick batter.
Heat oil in a pan. Coat each bauk phool with the batter. Deep fry until golden brown. Remove and drain excess oil. Serve hot.
---
Mochar Ghonto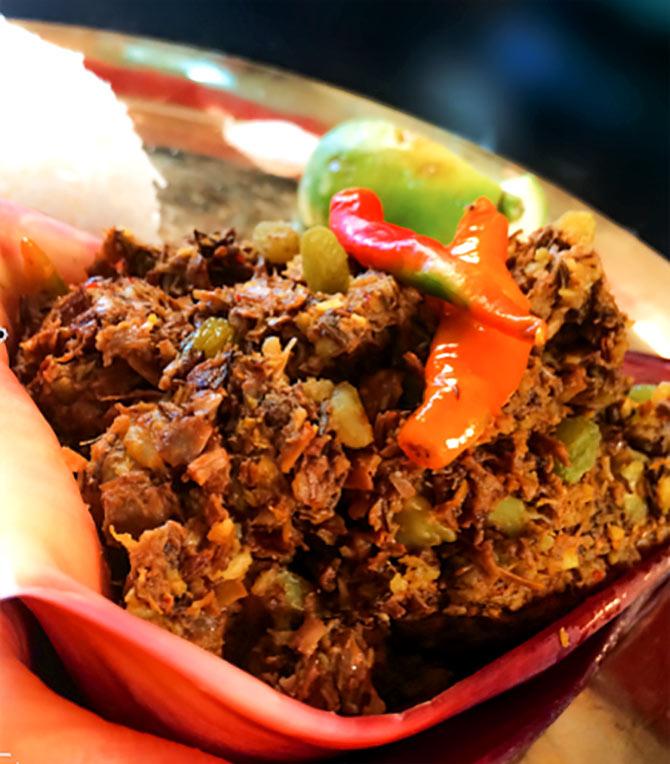 Ingredients:
1 banana blossom (mocha), finely chopped, boiled and mashed
3 tbsp mustard oil
2-3 bay leaves
1 tsp cumin seeds
2 medium potatoes, boiled, peeled and cut into cubes
1 tsp red chilli powder
1 tsp cumin powder
1 tsp turmeric powder
1 tbsp raisins
Salt to taste
1 tsp sugar
1 tsp ghee
1/4 tsp garam masala powder
2 tbsp fresh coconut, scraped
Method:
Heat mustard oil in a pan, add bay leaves and cumin seeds and saute till fragrant. Add potatoes and saute till light brown.
Add boiled banana blossom and saute well.
Add chilli powder, cumin powder and turmeric powder and mix well.
Add raisins, salt and sugar. Mix well and cook for a few minutes till everything is combined well.
Add ghee, sprinkle garam masala powder and scraped coconut and mix lightly. Served best with plain white rice.
---
Sojne Phool Bati Chorchori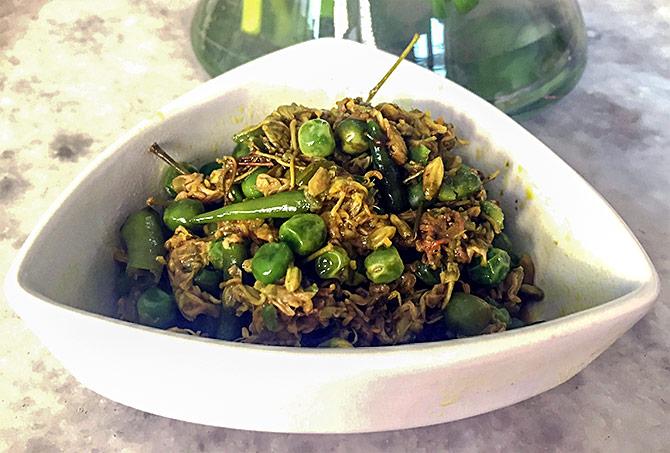 Ingredients:
2 cup sojne (moringa flowers)
1 green peas
1 tomato, chopped
3 - 4 green chilies, slit halfway
2 tsp mustard paste
1 tsp turmeric Powder
½ tsp red chilli powder
½ tsp kalonji
2 tbs Mustard oil
½ tsp sugar
Salt to taste
1 cup water
Method:
Remove the stalk from the sojne (moringa flower) as it makes the preparation bitter. Wash the flowers thoroughly and keep aside.
Place all ingredients in a pot with 1 tsp mustard oil and mix well. Allow the pot to heat. Cover the pot with a lid and slow cook for 10 minutes. Check in between and add few droplets of water if necessary to prevent burning at the bottom. Ideally it should be cooked without adding water.
Drizzle 1 tsp mustard oil on top. Served best with plain rice.
---
Jukti Phool Bhaja
Ingredients:
1 cup jukti phool
½ tsp turmeric
Salt to taste
Method:
Take out the woody stems from the flowers and wash it thoroughly. Apply salt and turmeric to it. Deep fry till crisp. Serve with hot rice and ghee.