Who can resist good food? Not us for sure!
In this series, we bring you the best of celebrity foodgasm moments.
Prepare to drool :)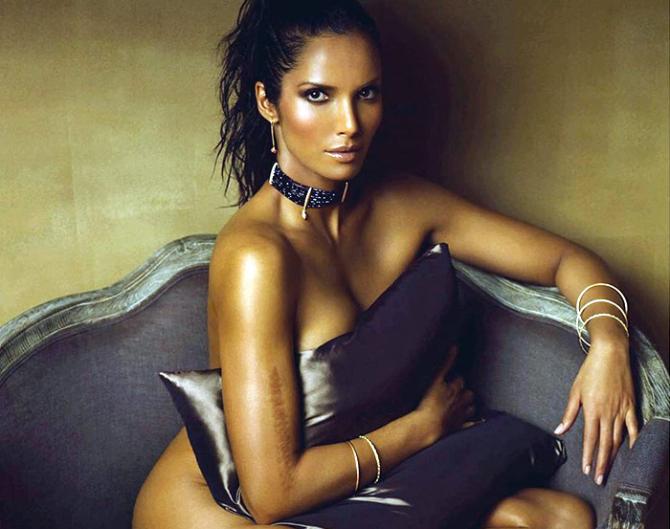 If you know anything about Padma Lakshmi, you know she has a serious dedication to food.
The Top Chef host not only travels the world enjoying the best of global cuisine, she also cooks exceptionally well.
And like any true foodie these days, Padma Lakshmi shares her food stories with the world through Instagram.
A peek into what's cooking in Padma Lakshmi's kitchen.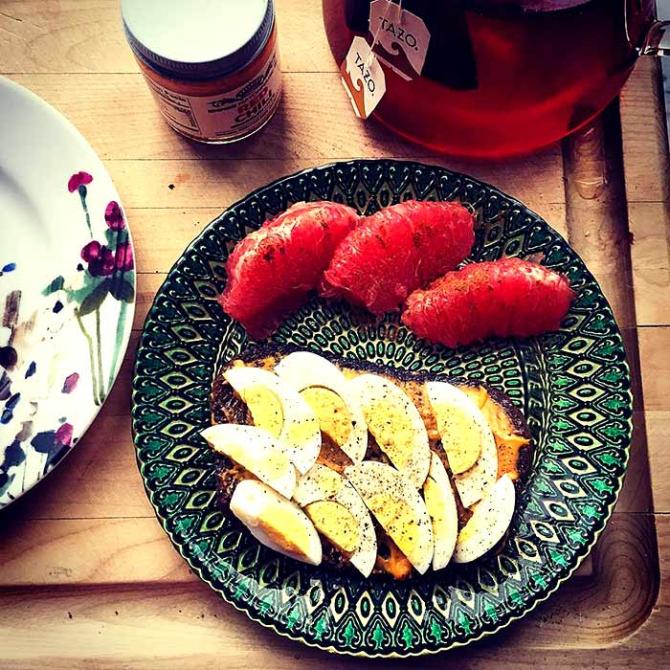 Padma's 'perfect brunch': Pumpernickel toast with egg and red chili Empire mayonnaise, citrus with cinnamon and chai.
'We love it here at Casa Lakshmi,' she said.
Padma's adapted recipe for red, white & blue pinwheel icebox cookies.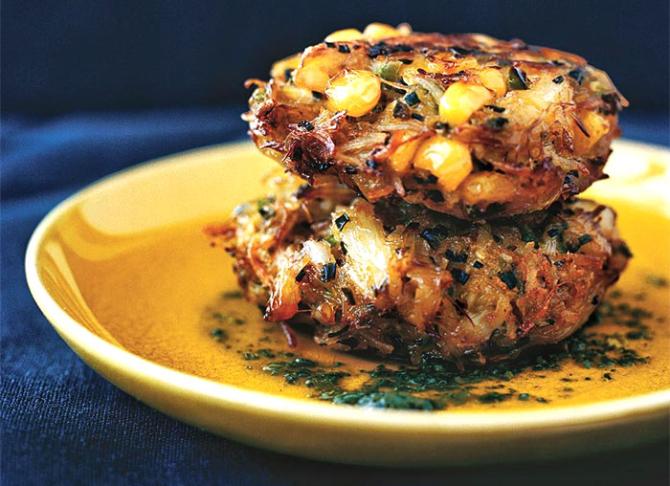 Her crab cakes look almost too good to eat!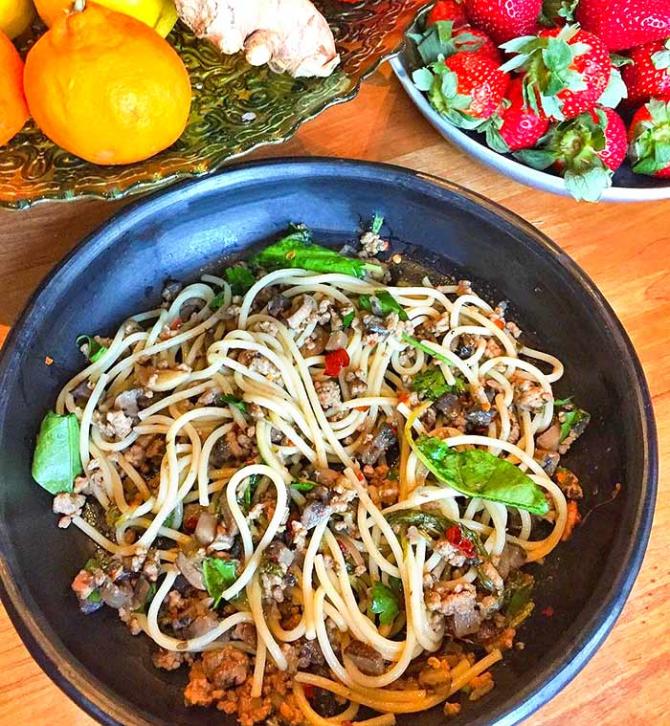 The magic Padma makes out of leftover sorrel: A hearty mushroom and meat ragu for a cold day.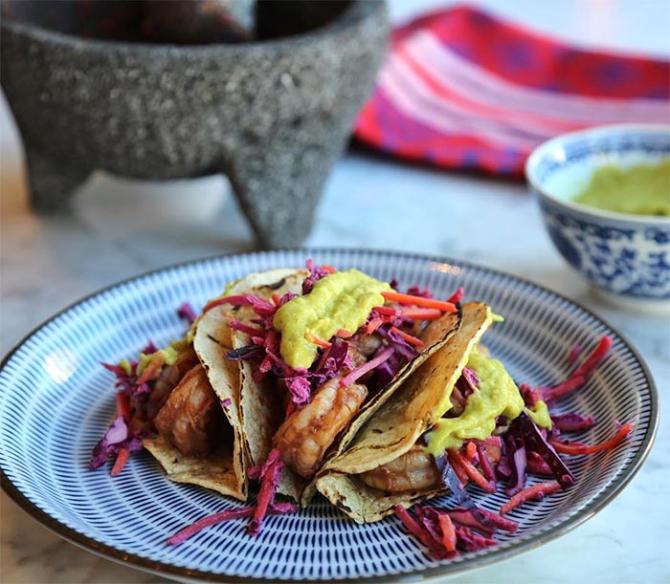 Shrimp tacos with spicy slaw and Padma even shared her recipe on PadmaLakshmi.com!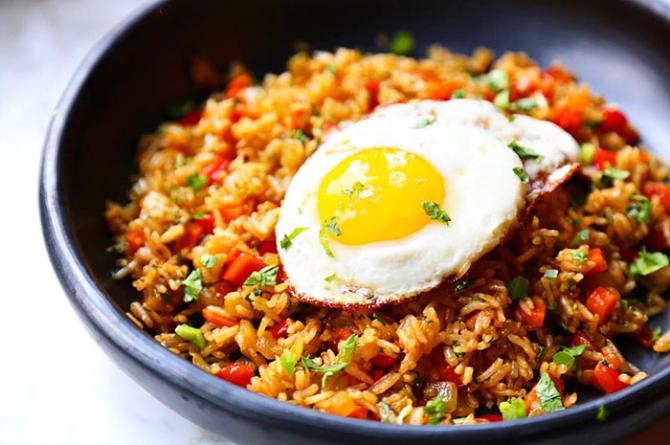 Padma has a secret stash of 'Easy Exotic rices'. This one's the Balinese stir fried rice.
She writes, 'All you have to do is chop up some vegetables and throw them into a sauté pan, adding the rice at the end. It's so simple!!!'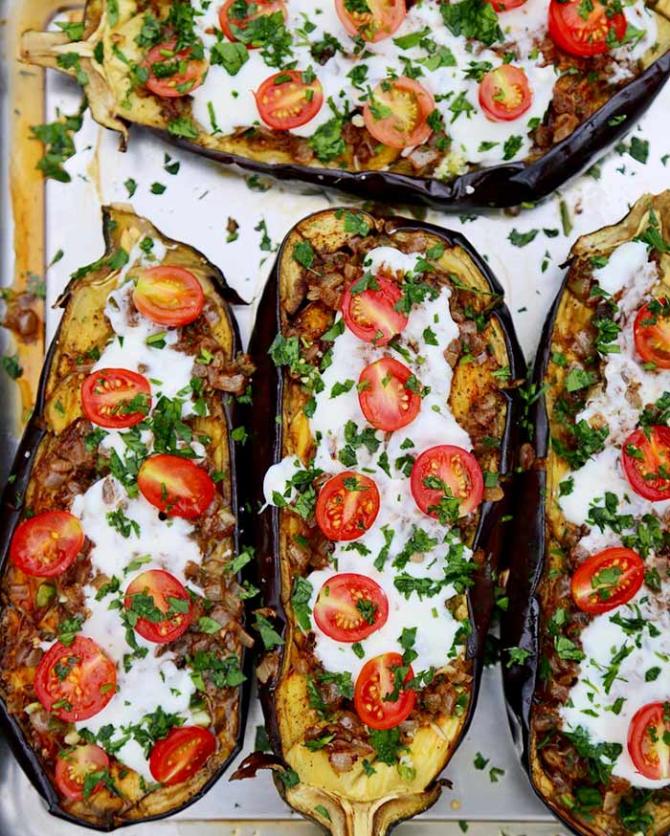 A baharat spiced eggplant.
Padma says, 'My favorite thing about baharat is the deep flavor and the rich colour that it adds to a dish... BTW, if eggplant grosses you out like SOME people in my family, you can do the same thing with sweet potato. You just may need to cook it a bit longer.'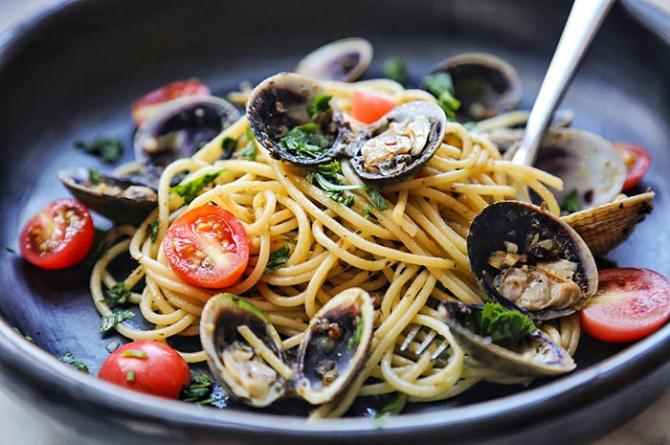 Seafood spaghettini with chipotle and green olive paste.
Padma writes, 'This is great for when you don't feel like cooking and would rather be at the beach!'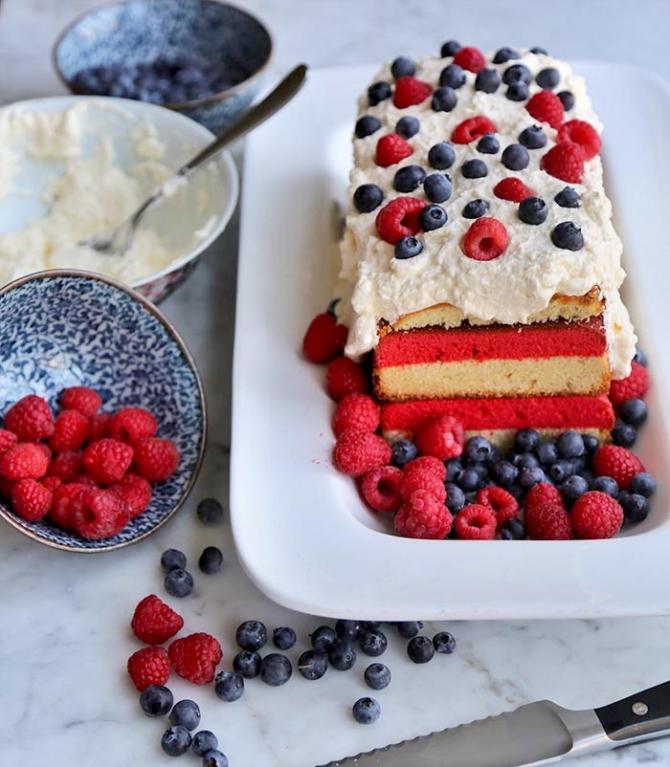 Padma's adapted pound cake recipe for an American Independence Day treat.
'Something sweet that's easy for the kiddies to help make,' she wrote.
Rose petal and pistachio ice cream.
Padma says, 'It not only has an intense, unbelievably layered texture, but it's so fragrant it reminds me of the rose garlands we used to adorn the goddess Durga's idol in my neighborhood temple in South India.'

Earlier in the series:
What makes Miranda Kerr drool
---
Are you a foodie too?
Follow this link to post the best of your food pics and we will publish them right here on Rediff.com!
Steps to upload pic on ZaraBol:
1. Click on 'Add Image' option on the left side of the #RediffFoodies page.
2. Upload an image from your computer/phone.
3. Write a small description for your image in the box above.
4. Hit post and see your image on ZaraBol.