She just revealed her love for this veggie on Twitter.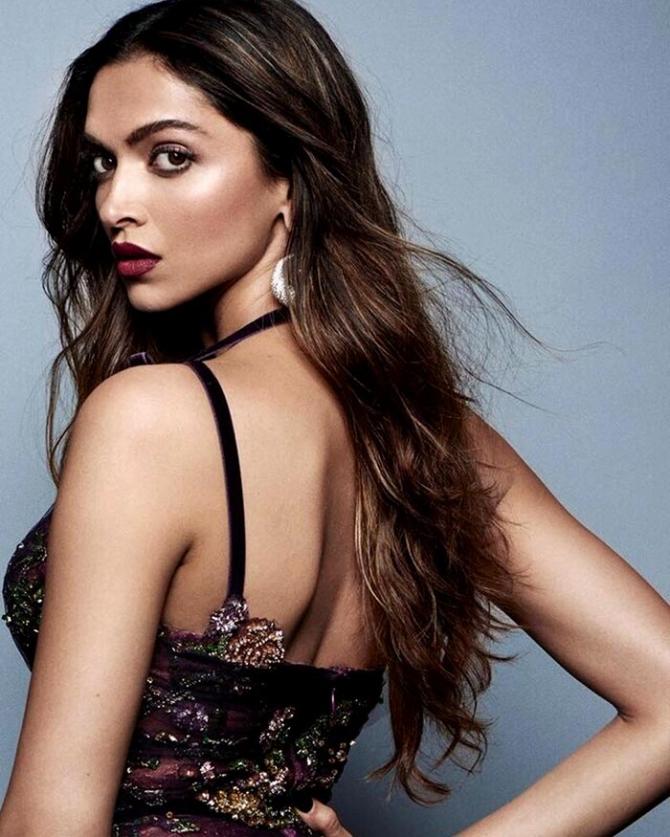 Recently, Abhishek Bachchan made a revelation on Twitter by expressing his dislike for broccoli.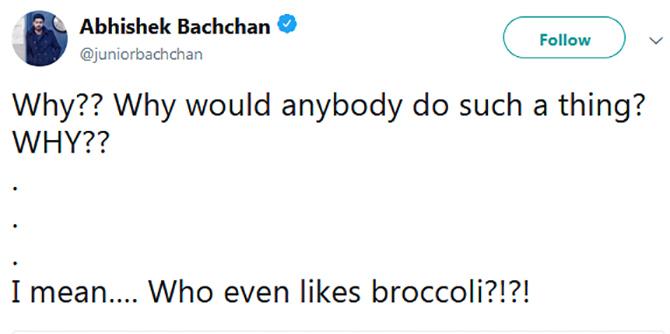 'Why? Why would do such a thing? Why?' he asked. 'I mean... who even likes broccoli?' he tweeted.
His tweet was quickly followed up with another tweet with a photo of a salad made of quinoa and broccoli.
'Talk about #MurphysLaw. Guess the Mrs read my last post,' he joked.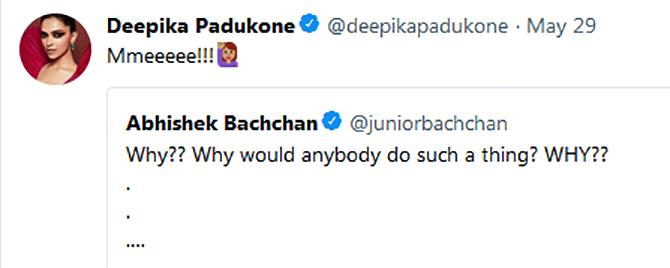 Deepika Padukone, who read Abhishek's tweet, responded by saying: 'Mmeeeee!!!'
While we aren't sure if Aishwarya Rai Bachchan is a fan of broccoli, the series of posts on Twitter definitely prove that Abhishek hates it, while Deepika simply loves broccoli.
If you happen to be a broccoli lover like Deepika, we have three recipes for you. Scroll down to find out more!
Broccoli Pops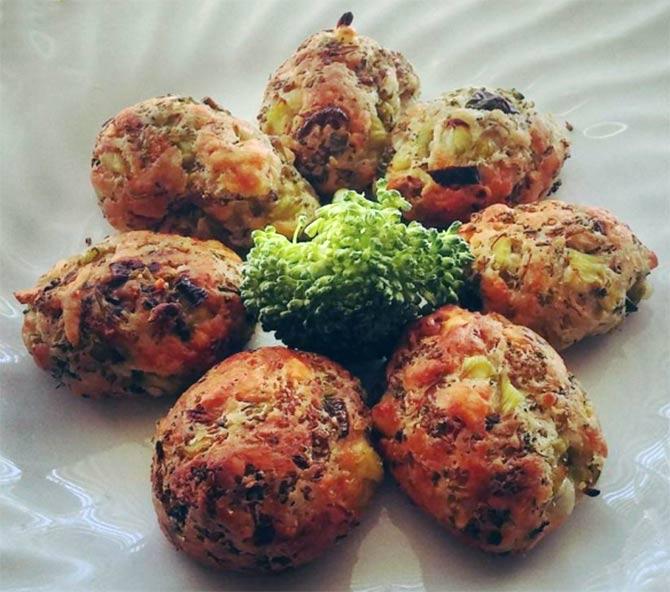 Recipe and photograph by Divya Nair/Rediff.com
Ingredients
250 gm broccoli
100 gm grated cheese
1 tbsp ginger-garlic paste
1 tsp finely chopped green chillies
2 tbsp bread crumbs or all purpose flour
Salt to taste
Method
Heat water in a deep bottomed pan. Add broccoli and boil for up to two minutes.
Drain the water and finely chop the broccoli.
In a pan, add broccoli, cheese, ginger garlic paste, chillies, salt and bread crumbs (or all purpose flour).
Add salt and bind them well to make a thick dough.
Refrigerate for 20 minutes.
Meanwhile pre-heat your oven to 150 degree.
Take out the broccoli dough and make small balls.
Grease grilling pan with some oil and arrange the broccoli pops.
Grill for 10 to 15 minutes.
Serve hot with sauce of your choice.
Note: If you do not have an oven, you may also coat the broccoli balls with bread crumbs or oatmeal and fry them in oil. You may drain the excess oil using a tissue paper.
---
Broccoli soup
Ingredients:
1 tbsp olive oil
1 large onion, chopped
Few cloves of garlic, chopped
1 bunch of broccoli
1 large potato
Vegetable stock (around 3-4 cups)
Salt and pepper to taste
Method:
Heat the olive oil in a pan. Add chopped onion and garlic, and saute till it turns soft.
Add chopped broccoli and potato, and stir.
Pour in the vegetable stock and let it shimmer for 10-15 mintues. Add salt and pepper as per taste.
Once done, let it cool a little and using a blender, blend the mixture until smooth.
Reheat the mixture and serve warm. You can add some grated cheese before serving.
---
Broccoli cheese pasta inspired from Moshe's recipe
Ingredients:
1 large broccoli floret (about 250 gm)
1 large onion, finely chopped
8-10 pods of garlic, chopped
3-4 tsp chilli flakes
500 gm al dente penne
2 tbsp of butter
3 tbsp of flour
3 medium tomatoes
One cup milk
One cup water
1 tsp pepper, flat
Cup of cream
Salt
Roasted flaked almonds, optional
Salli
Method:
Grind tomatoes with minimum water.
Saute chopped garlic and onions in butter.
Add chopped broccoli.
Add flour and saute till flour browns a little.
Add milk and water and whisk. Add salt, pepper and paprika as per taste.
Mix the tomato puree. Add the grated cheese and allow the sauce to thicken.
Boil penne separately.
Before serving, mix the penne with the white sauce broccoli and add the cream. Heat on low flame, so that the dish is warm when you serve.
Adjust for water and salt. Before serving sprinkle a handful of salli on top.