Rediff reader and food blogger Preeti Alam sent us this easy-to-make dessert recipe.
Do you have a recipe to share? Email it to us!
Crispy Apple Crumble is a baked fruit dessert with a crunchy topping of oats and nuts.
Here's the recipe: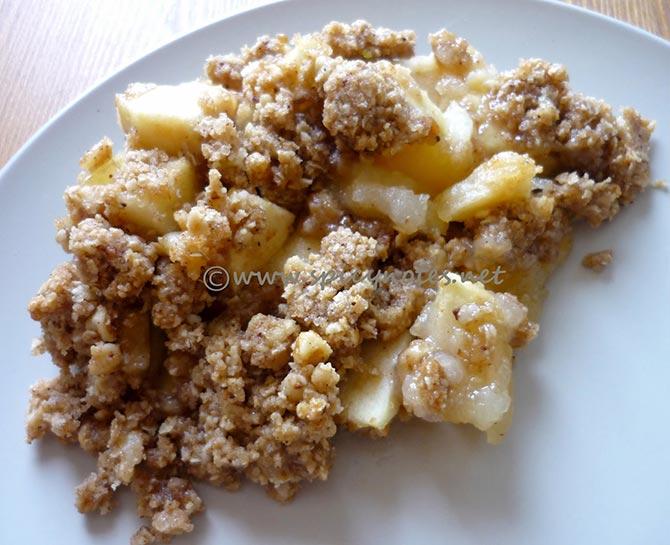 Ingredients
For the filling
4-5 apples, medium size
3 tbsp sugar
1 tbsp lemon juice
1 tsp lemon zest
For the topping
1/2 cup whole wheat flour
1/4 cup white granulated sugar
1/4 cup light brown granulated sugar
1/3 cup cooking oats
1/3 cup walnuts, chopped
6 tbsp butter, unsalted cut into pieces
1/8 tsp salt
1 tsp cinnamon
Method
Pre heat oven at 375 degree F (190 degree C) and place the rack in the centre of the oven.
Butter a 9-inch deep dish pie plate or 8x8 inch baking dish.
How to make the filling
Peal the apples and cut them into almost 1 inch bite size chunks.
In a large bowl place the chopped apples, lemon zest and sugar, mix well.
Transfer the apple mix into the prepared baking dish and keep aside until we prepare the topping.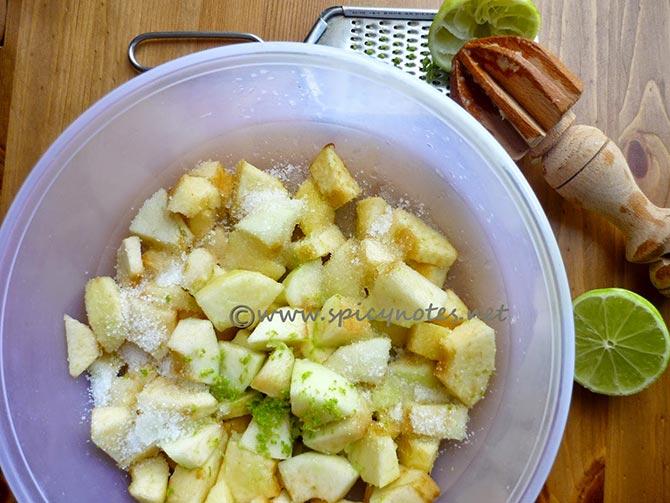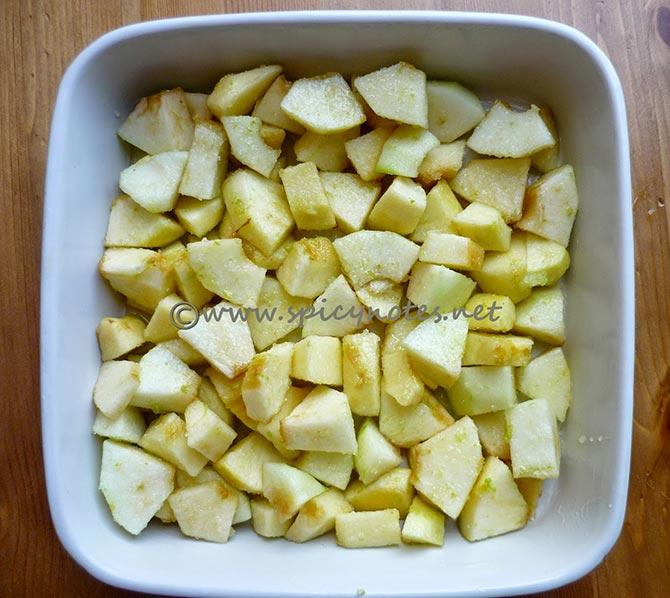 How to make the topping
Place all the ingredients (flour, oats, butter, sugar, spices, salt and nuts) in a food processor and pulse for a minute or two, until it resembles a coarse meal or is crumbly. If you're using your hand, ensure that there are no large chunks of butter.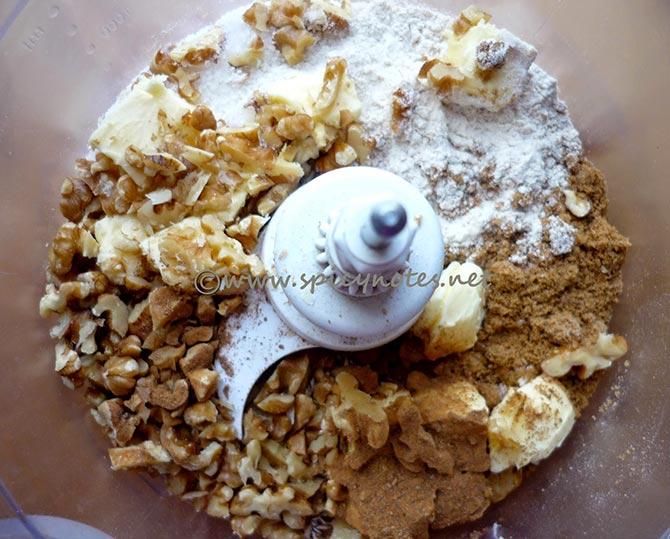 How to assemble the crumble
Remove the topping from the food processor, carefully spread the crumble topping over the apple chunks, ensuring that the apples are well covered. Don't press it hard, just layer it.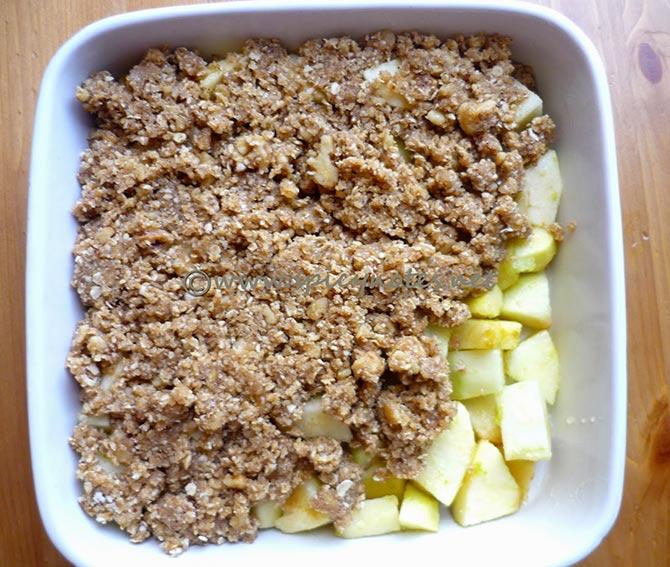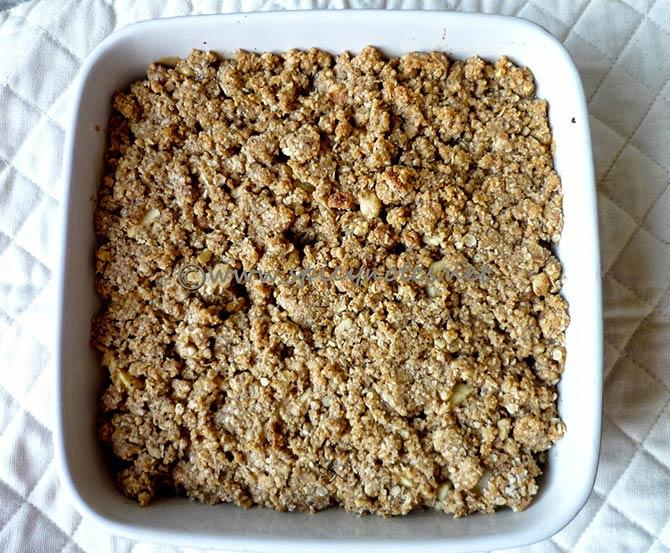 Once the apples are layered with the crumble, place it in a pre-heated oven at 375 degree F (190 degree C) and let it bake for 35 to 40 minutes.
The crumble top should look crispy with a nice golden colour.
Remove from oven and let it cool on the wire rack for 30 minutes as the mixture will be super hot.
Serve it warm the way it is or you could enjoy it with a scoop of vanilla ice cream.
Note:
For the apple filling, I have used a mix of apples ( the red juicy ones, the golden apples as well as the green apples, as they all have different flavours). You could use just the red ones too which are readily available.
Do ensure that the apples are firm.
You could insert the tip of a sharp knife in the chunk of apple and it should be tender not mushy.
Photo Courtesy: www.spicynotes.net
Also See
Reader Invite
Do you have an healthy food recipe that you'd like to share with us?

Write in to us at getahead@rediff.co.in (subject line: Healthy recipe) with your name, hometown and any interesting details about the origin of the recipe, along with a photograph of the recipe, if possible. We'll publish the best preparations right here on Rediff.com and India Abroad.