It will help you cool down on a sunny day.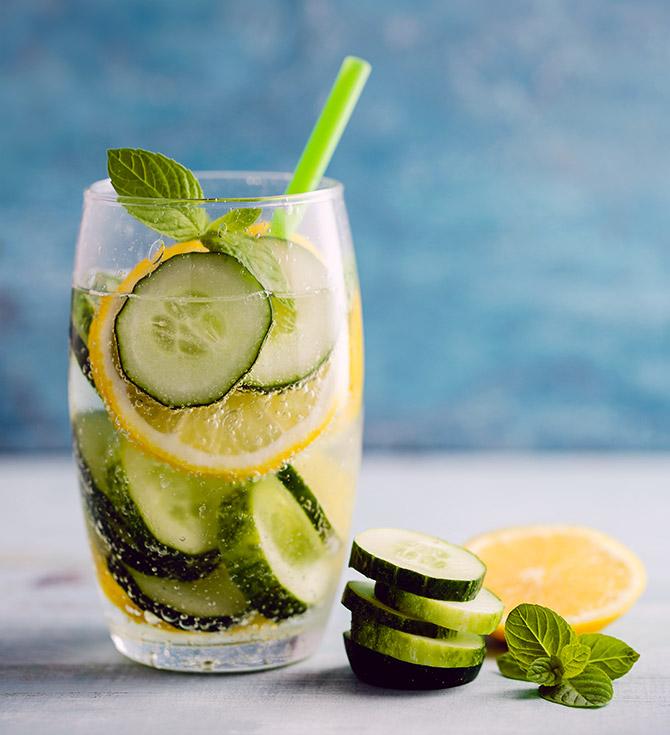 Cucumber Mint Cooler
Recipe by Swasti Aggarwal, Food Strategist, Foodhall, India.
Ingredients:
1 cucumber
2 tbsp sugar
8-10 mint leaves
2 tbsp lemon juice
1 tsp black salt
Ice cubes
Iced water
Lemon rings and mint leaves
Method:
Peel, chop and blend cucumber, sugar, mint leaves and one cup water.
Strain and discard pulp.
Add lemon juice, black salt and dilute with water if needed.
Pour the beverages in glasses, put some ice cubes and garnish with lemon rings and mint leaves.