Pet friendly restaurants in Indian metros. Take them along too when you plan to dine out!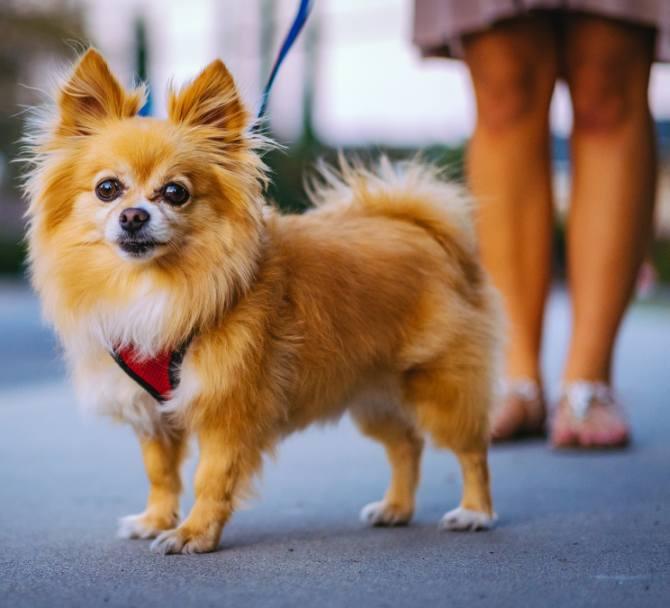 Photograph: Mitchel Jones/Creative Commons
Every time you go out, don't your pets give you that longing look in the hope that they will be taken along?
While many times we don't have an option, sometimes we do. So here are some restaurants that you could take your pets, especially dogs, to when you are making plans to dine out.
There's no reason to leave them behind now.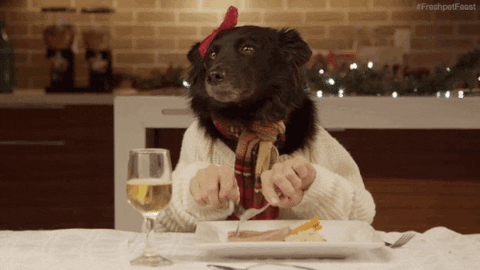 gif courtesy: giphy.com
Bangalore
Huckleberry
Huckleberry in Indiranagar, welcomes pets and the staff even enjoys spending time interacting with them. Also, depending on the dog and the owner, the folks at Huckleberry are more than happy to whip up something for the pet!
Under The Mango Tree
Under The Mango Tree (UTMT) in Richmond Town has been a favourite among dog owners for a few years now. With the laidback outdoor space and some excellent treats for the dogs, the pet and the owner is sure to relax and enjoy.
gif courtesy: http://boredomfiles.com
Raasta Cafe
If you are in a mood for a long drive and don't want to leave your pooch behind, Raasta Cafe on the Bangalore-Mysore road is the place to be. Your dog will enjoy the large outdoor area, running around and playing, while you enjoy the pit stop munching on some delectable dishes from their menu.
French Loaf Cafe
French Loaf Cafe in Frazer Town is another favourite among pet owners. The plus point is that the staff too is welcoming and friendly to your furry friends. Some of the other French Loaf outlets are also pet friendly. Your dog will love the buttery croissant and fresh bread!
Some of the other pet friendly restaurants in the city include, Green Theory, Hole in the wall, Spoonful of Sugar, among others.
gif courtesy: giphy.com
Chennai
Madras Square
Located in a tiny street in Neelangarai, Madras Square is the place where you can enjoy a fantastic lunch, leisurely tea or dinner, while your dog gets cozy and comfortable. However, no special pet menu, so remember to get something for him too. It's a place you must go to when you are in a mood to drive away.
Sandy's Chocolate Laboratory
Sandy's Chocolate Laboratory in Alwarpet has a pet-friendly outdoor seating arrangement. Though there isn't space for him to run around, he will enjoy sitting beside you and relaxing.
The Madras Place
Apart from the artistic decor and great food, the Madras Place in Adyar boasts a beautiful lawn to accommodate guests with pets. More importantly, the staff extends a warm welcome to your extended family, so your pets are sure to love the place.
gif courtesy: alancykok.blogspot.com
Mumbai
Gostana
Gostana in Bandra, is listed among the first places in the city that welcome pets at restaurants. Just inform them in advance and they will make sure that your pet has some freshly cooked healthy meals to lap up, while you relax in their home-like ambience and gorge on some burgers and salads.
Mutt Hutt Cafe
In Mutt Hutt Cafe, a pop-up restaurant, you and your pet can dine together while indulging in fun activities. It pops up every few months at various locations around Mumbai, and is an ideal day out for pets and pet lovers. From doggie treats to accessories and games, it's a must-not-miss experience.
Fellas Cafe
Situated in a quiet lane in Santacruz West, Fellas cafe is another pet-friendly place that you will fall in love with eventually.
The Bagel Shop
If you visit the Bagel Shop, you can leave your pet to relax, while you read a book or get busy with work on your laptop.
gif courtesy: barkpost.com
New Delhi
Cafe Canine
Cafe Canine, is not just a cafe but a place that has been conceptualised to enhance the bonding with your canine outside the confines of your homes. With a policy that allows a pet but not a leash, this place allows your doggy to be himself -- running, playing and socialising. They also have an active agility area designed to channelise their energies and help develop calm behaviour. While the dogs enjoy their day out, you can relax reading a book and enjoy some dishes from their contemporary cafe menu.
gif courtesy: barkpost.com
So, next time no excuses.