Three tricolour recipes to impress your guests this Republic Day.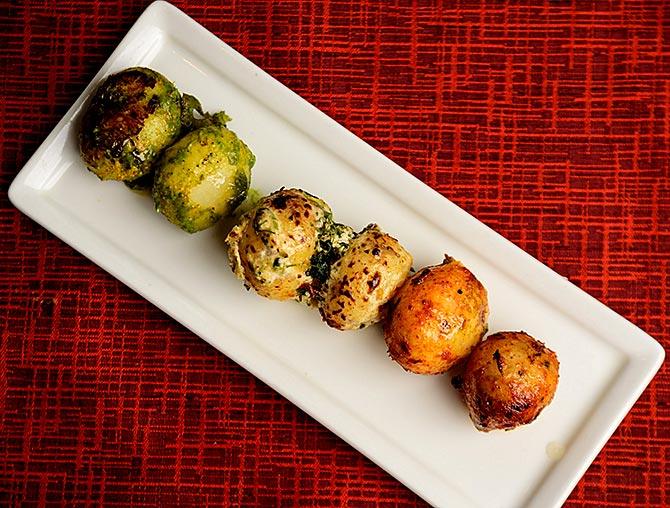 Tirangi Kebabs
Ingredients:
10 small potatoes
¼ tsp garam masala powder
¼ tsp coriander powder
½ tbsp lemon juice
Salt as required
¼ cup hung curd
¼ tsp red chilli powder
½ tsp kasoori methi powder
2 tbsp mustard oil
Method:
Place a saucepan with water over medium flame and add some salt in it. Let it boil and then add the potatoes. Let the potatoes boil. Once done, take it off the flame and drain the water.
Add hung curd with mustard oil and spices, mix well.
Mix potatoes to the mixture of spices and then cook in a clay pot. Serve hot with mint chutney.
---
Tricolour Paneer Tikka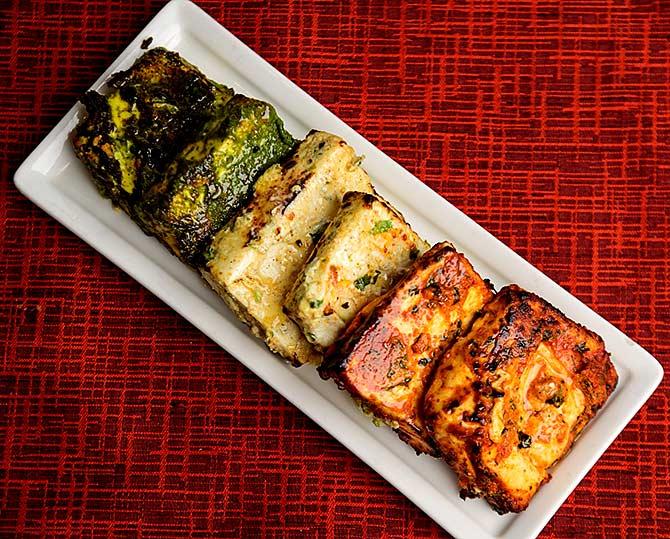 Ingredients:
I kg paneer
2 tbsp yoghurt
1 tbsp turmeric
1 tbsp paprika
1 tbsp chilli powder
½ tbsp ginger
½ tbsp garlic (paste)
½ tbsp garam masala
1 tbsp black cumin
Salt to taste
For the mint chutney:
½ bunch mint
1 bunch fresh coriander
2 2/3 handful of baby spinach
1 tbsp Greek yoghurt
1 green chilli, chopped
1 tbsp fresh ginger
Method:
Cut paneer in dices and slit in between to fill.
For the marinade:
Whisk together the yoghurt, turmeric, paprika, ginger and garlic paste, garam masala, salt and black cumin and leave aside.
Put a tsp of the mint chutney filling in the slit of each slice of paneer, spreading evenly.
Apply the yoghurt marinade all over each slice of paneer. Skewer and grill in a tandoor until gently browned on the edges. If you cannot access a tandoor, cook on skewers under a hot grill. Serve hot with a sprinkling of lemon juice and chaat masala.
---
Tricolour Zafrani Kheer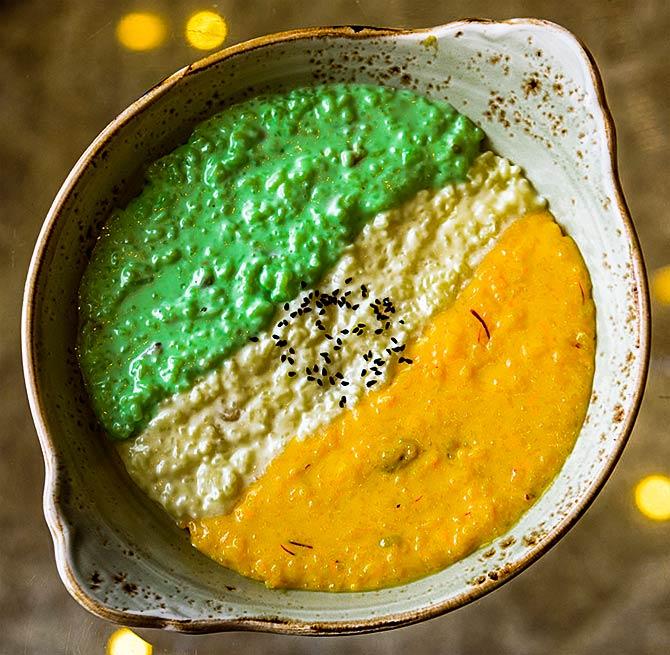 Ingredients:
5 cups milk, full cream
¼ cup rice, rinsed
½ cup sugar
10-12 raisins
4 green cardamoms
10-12 almonds, shredded, blanched
Method:
Boil rice and milk in a pan and let it simmer over low flame, stirring occasionally till the rice is cooked and the milk becomes thick.
Add sugar, raisins and cardamoms and stir till the sugar has dissolved properly. Transfer into a serving dish and garnish with almonds. Serve hot or chilled.
---
Sudip Misra is the executive chef at Bengaluru Marriott Hotel Whitefield. He can be contacted on ga@rediff-inc.com.
---