Chef Xavier Fernandes from Um Doiss Tres in Mumbai shares his special summer recipes.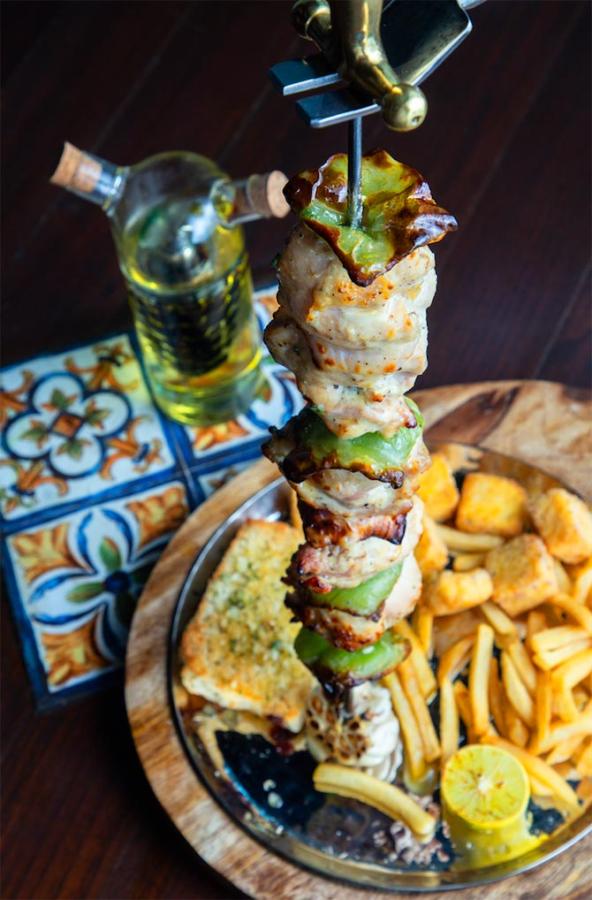 Roast Garlic Chicken Espetada
Ingredients:
200 gm chicken, boneless
50 gm hung curd
30 gm garlic confit puree
10 ml olive oil
Salt as per taste
2 gm black pepper
10 ml lemon juice
½ tsp cumin powder
½ tsp coriander powder
50 gm capsicum
50 gm onion
Method:
Cut chicken into big cubes. Marinate with hung curd, lime juice, coriander and cumin powder, slow roasted garlic puree, salt, pepper and olive oil for few hours before cooking.
Skewer chicken with diced capsicum and onions. Cook on a barbeque or oven roast at 180/200 degrees for eight minutes. Serve hot with bread and lime wedges.
---
Prawns Ajillo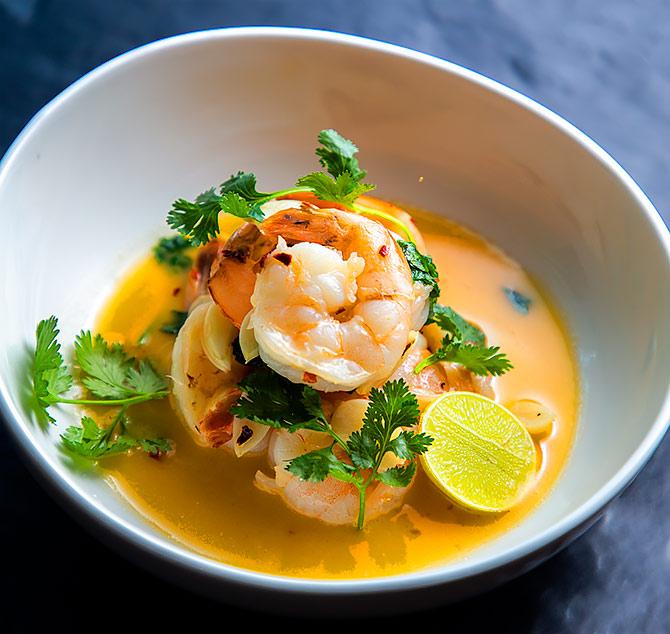 Ingredients:
8 nos prawns, medium size
1 tsp chilly flakes
1 tsp garlic flakes
100 ml veg stock
30 ml olive oil
2 gm salt
2 gm crushed black pepper
0.5 gm sugar
Coriander (few sprigs)
2 kaffir lime leaves
5 ml lime juice
1 tbsp butter
Method:
In a saucepan, add olive oil on medium flame. Add garlic flakes and cook till soft. Add chilly flakes, prawns and cook slowly.
Add stock and seasoning. Finish with lime juice, coriander leaves, kaffir lime leaves and butter. Serve hot with bread.