On the occasion of Chocolate Week, which begins on March 15, we bring you two delicious chocolate recipes.
No Fat Honey Chocolate Cake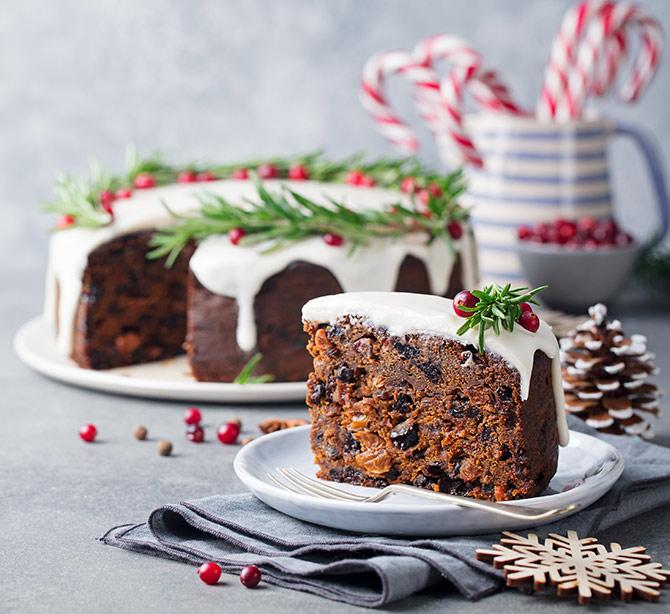 Ingredients:
2 whole eggs
7.5 gm water
150 gm demerara sugar
30 gm honey
5 gm dark rum
1.5 gm clove powder
2 gm cinnamon powder
1.5 gm ginger powder
35 gm dark chopped chocolate
150 gm refined flour
75 gm almond, coarsely chopped
30 gm soaking fruits
1.5 gm baking powder
1.5 gm baking soda
Method:
Whip together whole eggs, water, sugar and honey.
Combine all the dry ingredients and the soaked fruits. Add the dry ingredients to the whipped egg mixture.
Pour the mixture into the prepared cake tin. Bake in a preheated oven at 160°C for 30 minutes.
Soak it with dark rum once the cake comes out of the oven.
---
Chocolate Donut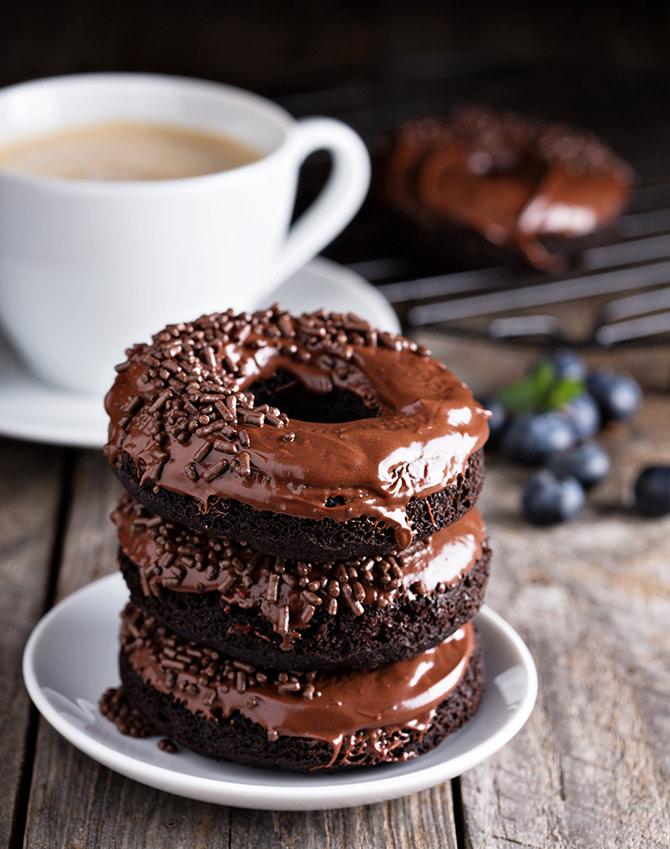 Ingredients:
500 gm high gluten flour
100 gm sugar
2 egg yolks
1.5 egg
100 gm butter
25 gm yeast
250 ml milk
Oil for frying
Method:
Mix all the ingredients together to make a dough. Let it rest for 10 minutes.
Roll out the dough at the thickness of 2 inch and then cut it with a round cutter.
Allow the dough to rest till it doubles in size.
Deep fry the dough till it turns golden brown. Once it cools, dip in chocolate and serve.
---
Have a chocolate recipe to share? Mail your photos and recipes to getahead@rediff.co.in (subject: Chocolate Recipes) along with your NAME, AGE and the place where you LIVE.
We will publish the best responses on Rediff.com.
---
Chef Shibendu Ray Chaudhury is the executive sous chef at Renaissance Mumbai.
---