Super easy recipes that will transform anything from salad to pasta.
A clever sauce or dressing can take a dish to the next level. And you don't need to pull out your Larousse Gastronomique to whip these up.
Here are 5 super easy sauces that will transform anything from salad to pasta.
Brown Butter Sauce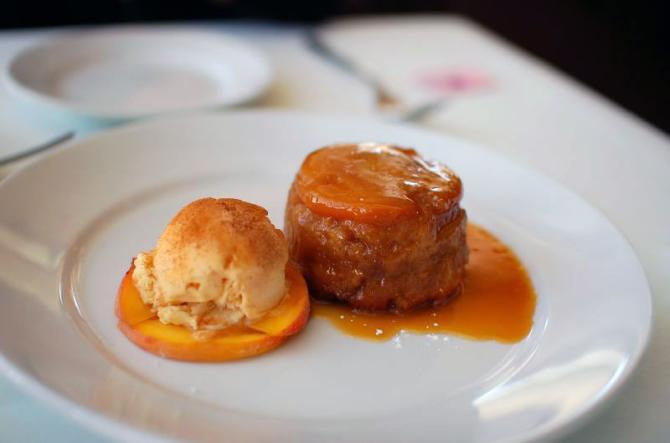 Photograph: ulterior epicure/Creative Commons
This simple, yet rich sauce is perfect for tossing with ravioli and gnocchi and serving over grilled veggies and chicken.
Allow about a 1 tbsp of butter per person.
Melt over a low heat until the butter begins to bubble and turn brown.
Do not let it darken too much.
Finish with a few fresh sage leaves.
---
Buttery Tomato Sauce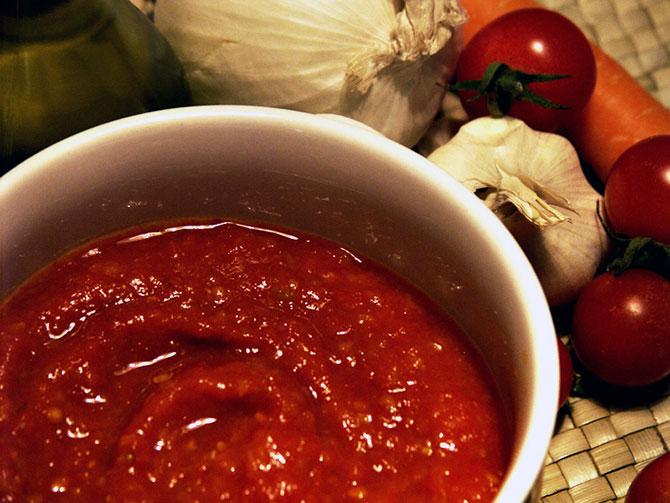 Photograph: Annalisa Antonini/Creative Commons
Never buy the bottled stuff from supermarkets. This rich, red sauce is made for pasta and will also double as a pizza sauce.
Peel and roughly chop 500 gm of ripe red tomatoes.
Place in a heavy pan with an onion, cut into halves and 3 tbsp butter.
Allow to simmer away, mashing down the tomato from time to time.
Season to taste.
Remove the onion before serving the sauce over pasta.
---
Easy White Sauce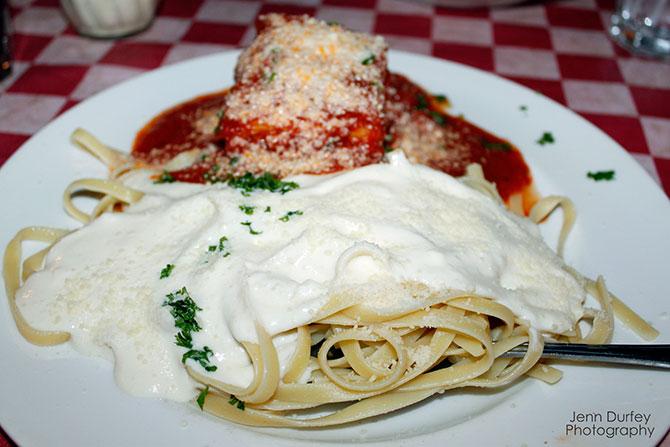 Photograph: Jenn Durfey/Creative Commons
White sauce is a great thing. You need it for lasagna, mac 'n' cheese and to make anything au gratin. Most people are daunted by the whole roux thing and the prospect of lumpy sauce. Try this cheat's version.
Mix together 2 tbsp of melted butter and 2 tbsp of flour.
Heat 200 ml of milk till it's just warm.
Add a little of the milk to the flour-butter mixture and whisk till smooth.
Now turn this mixture into the rest of the milk and cook over a gently heat, whisking continuously.
You should have a smooth, velvety sauce.
Season with salt, pepper, mustard powder and herbs, if you wish.
Add grated cheese for a cheese sauce.
---
Basic Stir-Fry Sauce
Photograph: @aerial_m//Creative Commons
Toss up restaurant-class Chinese dishes at home with this fail-proof sauce.
Mix together 2 tbsp soy sauce, 2 tbsp vegetable broth or water, 1 tbsp rice vinegar, 1 tsp toasted sesame oil, ½ tsp each of finely minced garlic and ginger and a pinch of sugar.
Toss your stir-fry ingredients – mixed vegetables, chicken or prawns – over a high heat. Pour in the stir-fry sauce. Make a slurry of 1 tsp of cornflour in half cup of water. Pour this into the stir-fry and cook till the sauce is thick and glossy.
---
Sweet Chilli-Peanut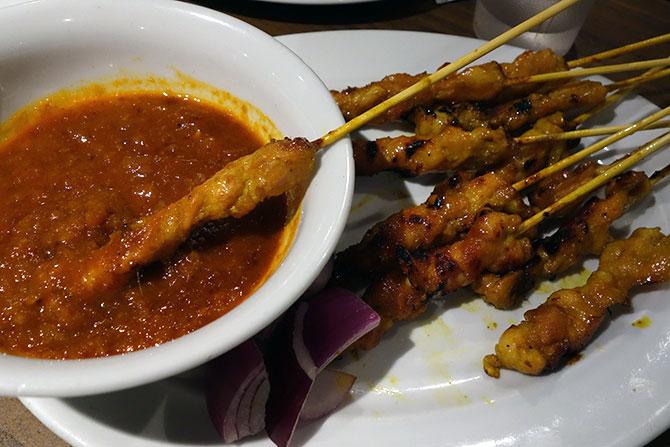 Photograph: pelican/Creative Commons
Use store cupboard ingredients to make this sauce that works a treat with Asian-style salads and also as a piquant dipping sauce for momos, chicken satay and more.
Whisk together 2 tbsp peanut butter and 4 tbsp Thai sweet chilli sauce.
If it's too thick, thin out with a little water.
Add a dash of lemon juice or wine vinegar.
Make a salad of julienned carrot, cucumber, lettuce, bean sprouts and capsicum. Toss with the Sweet Chilli-Peanut dressing. Scatter over with some roasted peanuts.
---
Also Read:
> More recipes and food features here
Want to share your favourite recipe? Simply e-mail your recipes to getahead@rediff.co.in (subject line: My Fav Recipe) with your name, hometown and any interesting details about the origin of the recipe, along with a photograph of the recipe, if possible. We'll publish the best preparations right here on Rediff.com and India Abroad.