Did you know that you can fight stress with food?
Certain foods and drinks aid to bump up our happy hormones termed 'serotonin' and lower the stress hormones 'cortisol and adrenaline'.
By adding them to our meals we may be able to alter the outcome.
Here are some quick mocktails that will help you manage your stress better.
Sun-up Harmony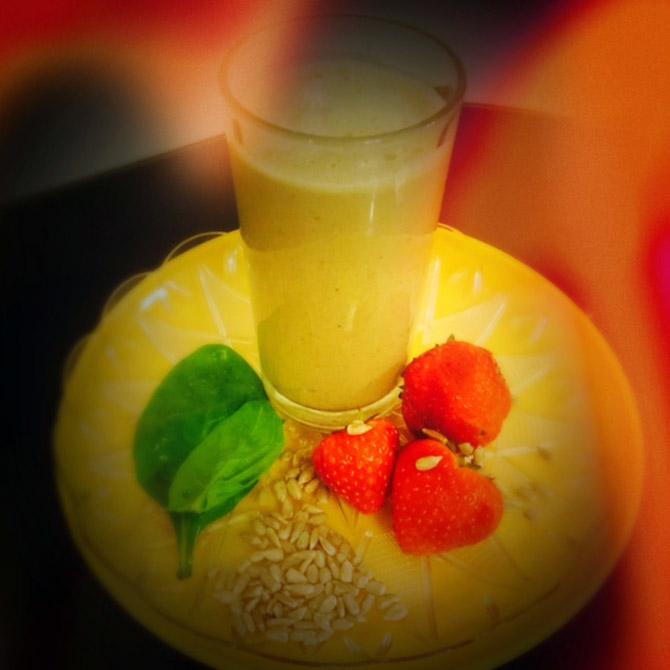 Ingredients
1/2 cup spinach
5 strawberries
1/2 cup yogurt
30 ml water optional
Handful of sunflower seeds
Method
Halve Strawberries and roughly chop spinach.
Add yogurt, water and sunflower seeds. Blend to your desired consistency.
Serve in a glass.
Benefits
Spinach and strawberries are both rich in magnesium and anti-oxidants.
Yogurt has pro biotic which helps in altering your brain function.
Copper Glory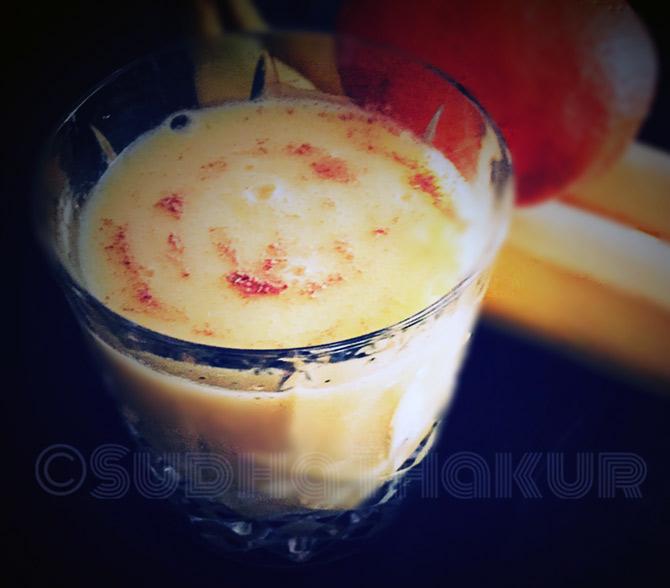 Ingredients
1/3 glass orange Juice
1/4 glass apple juice
3/4 medium banana
1/4 tsp cinnamon
Method
Use a blender and combine the orange juice, apple juice and banana. Process it until smooth.
Pour it in a glass and sprinkle the cinnamon powder.
Add a few ice cubes if you like it chilled.
Benefits
Oranges are rich in vitamin c which help to lower cortisol and blood pressure while banana is rich in potassium and have natural mood enhancers called Tryptophan.
Apple is rich in iron and cinnamon has medicinal value and lowers blood sugar level.
Frivolous Emerald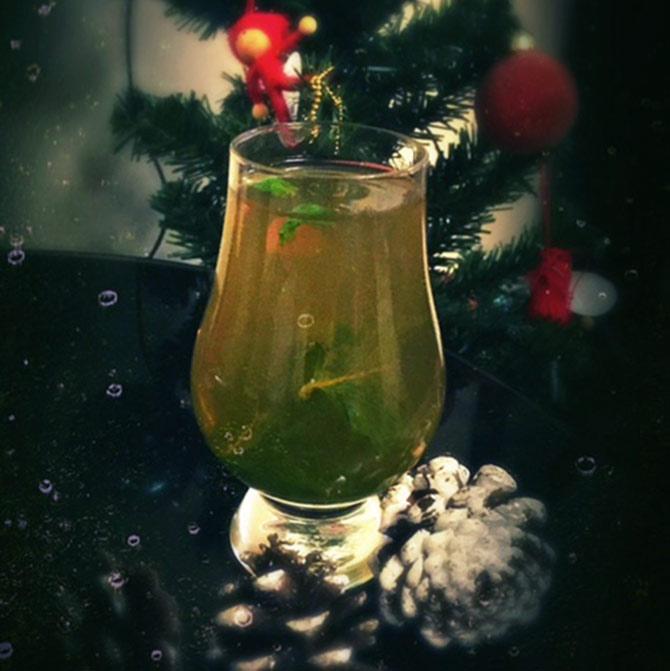 This drink can be prepared hot by brewing the mint leaves, green tea honey together by standing them in hot water for two to three minutes.
Ingredients
3/4 glass cooled green tea
Few mint leaves
1 tsp honey
1/4 glass ice slush
Method
Add a tsp of honey to the green tea and combine well.
Top it with crushed ice and a sprig of fresh mint.
Serve.
Benefits
Green tea is rich in polyphenols and helps reducing stress drastically while peppermint has carminative properties and helps ease digestion.
Brimming Buzz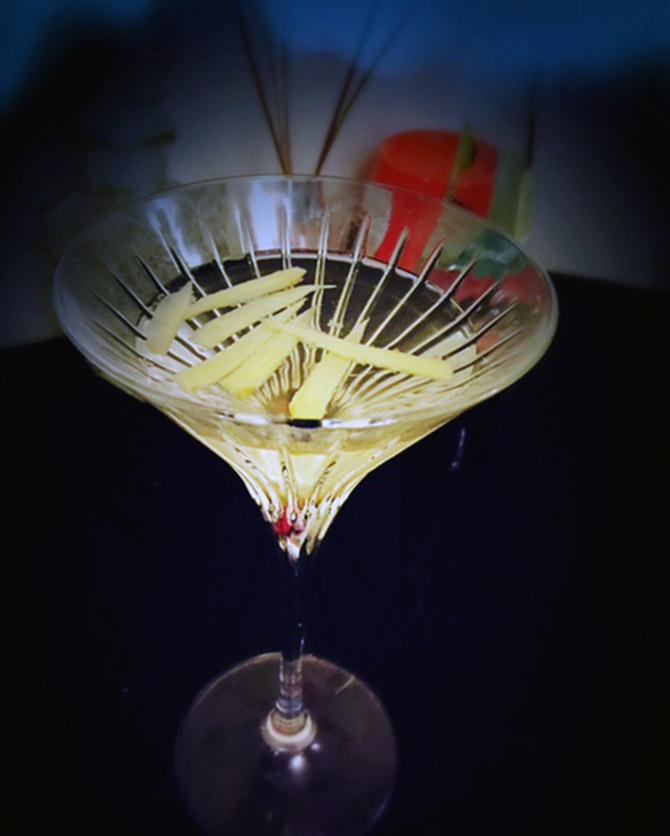 Ingredients
2 tsp apple cider vinegar
5 to 7 thin slices of ginger
1/2 tsp honey
Juice of 1/4 lemon
Sparkling water
Method
Combine the Apple cider vinegar honey in a glass.
Top it up with sparkling or tonic water.
Add ginger and lemon juice.
Benefits
Apple cider vinegar detoxes the body. It helps with insulin sensitivity.
Ginger helps in digestion and adds to the efficacy while lemon adds to the vitamin C element.
Honey releases serotonin adding to the bliss.
The author Sudha Thakur is a health expert specialising in anxiety and stress management.
Click here for interesting recipes and food features
Reader Invite
Dear readers, you can send us your favourite recipes too.
Write in to us at getahead@rediff.co.in (subject: Favourite recipes) with your name, hometown and any interesting details about the origin of the recipe, along with a photograph if possible.
We'll publish the best preparations right here on Rediff.com and in India Abroad.