Zelda Pande shows you how to make curd from scratch.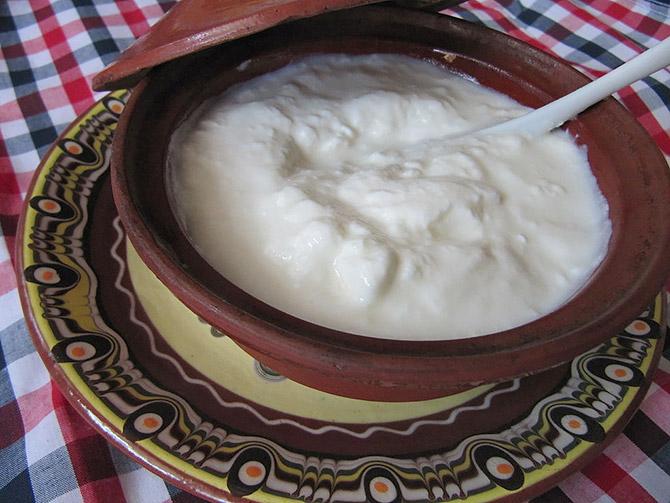 Having a bowl of yogurt or curd along with your meal is mighty refreshing in summer.
And if you are tired of having packaged dahi (curd), here's a step-by-step guide to making the perfect dahi at home. Home dahi is far tastier than store yogurt.
Watch the video to find out how you can make fresh curd using warm milk and two tablespoons of homemade dahi.
Ingredients
2 tbsp homemade dahi/curd/yogurt
500 ml full cream fresh cow/buffalo milk, like Amul Gold or Gokul Full Cream etc
Method
Bring 500 gm full cream milk to a boil, without adding water, and cool for a short time.
When it is still mildly hot, not burning hot, but hot enough to be able to dip a finger in to feel the temperature, start making the curd.
A small batch/joran/starter sample of the previous day's homemade curd should be on hand. Even curd from two or three days before will do.
Pour milk into a shallow steel pot or ceramic bowl.
Add two tablespoons of the older curd to the milk and whisk well to mix.
Cover the pot/bowl with a lid and let it sit for about 4 hours (during summers) or leave it overnight, if the weather is cool.
Once it is slightly firm, refrigerate.
Note: If you are making curd for the first time, always reserve some homemade curd, to use to make again, in case this bowl doesn't set right.