Calm your monsoon food cravings with Mango Tacos by culinary expert and food stylist Vindhya Karwa.
The crunchy tacos are filled with spicy mango salsa and topped with basil leaves.
They are sure to become a rainy season favourite at your home.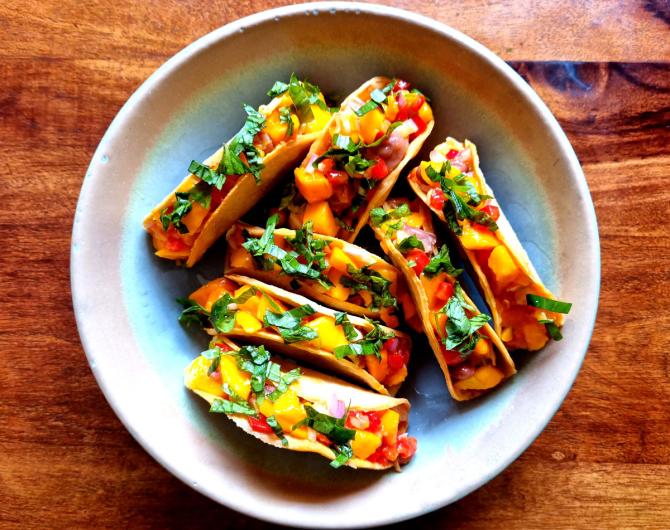 Serves: 4
Ingredients
8 taco shells
2 large ripe mangos, chopped
1 large red tomato, deseeded and chopped finely
1 red onion, finely chopped
2 green chillies, seeds removed and finely chopped
10 to 12 basil leaves, hand-torn
1 cup boiled red kidney beans
Salt to taste
Juice of one lemon
Method
Combine the chopped mangoes, tomato, onion, chillies and boiled kidney beans in a mixing bowl.
Add salt, lime juice and gently toss.
Let the mango salsa chill in the refrigerator for 30 mins.
When ready to serve, fill the taco shells with the mango salsa and garnish with the basil leaves.
Vindhya Karwa posts vegan and vegetarian recipes under the Instagram handle @vinsplate