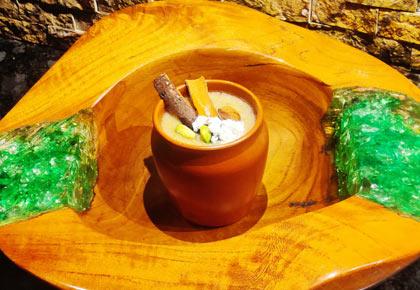 Chef G Ravi Kiran's Kobari Koralu Payasam made with foxtail millets, coconut milk and jaggery is meant people who are watching their calorie intake.
And this sweet treat, that won't make you feel guilty, tastes best warm.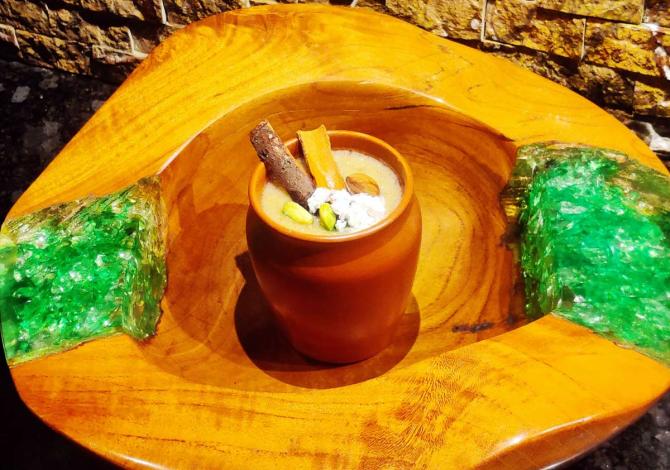 Kobari Koralu Payasam
Serves: 2
Ingredients
125 gm koralu or foxtail millets
30 ml ghee
5 gm cinnamon stick
1 ½ cup water, approximately
125 gm jaggery
20 gm pistachios, chopped
20 gm almonds, chopped
300 ml fresh coconut milk
Method
Soak the foxtail millets for an hour.
Strain and transfer into a heavy-bottomed saucepan.
Add the ghee and cook over medium heat.
Add the cinnamon and cook for another 10 minutes.
Add the water and cook over low heat for 30 minutes
Add the jaggery and cook it until the mixture become thick.
Add the chopped pista and almonds to the mixture.
Add the coconut milk and cook for 5 minutes more.
Take off heat and serve warm.
G Ravi Kiran is the sous chef at The Bheemili Resort, Visakhapatnam, Andhra Pradesh.