Here's a cool alcohol-free beverage to start 2022 with. It's a nice dessert break too.
Chef Ranveer Brar's Fizzy Chocolate Martini is a lovely drink for when you want something incredibly delicious that you can enjoy with your kids.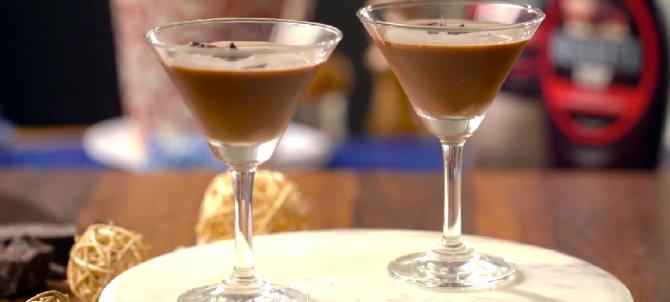 Fizzy Chocolate Martini
Serves: 1
Ingredients
2 scoops vanilla ice cream
3 tbsp chocolate syrup
30 ml Sprite
1 Hershey's milk chocolate Kisses or a small piece of any chocolate
Few ice cubes
Chocolate shavings, to garnish
Cocktail glass, to serve
Method
Place the Hershey's Kisses at the bottom of a chilled cocktail glass.
In a cocktail shaker mix the chocolate syrup, Sprite, ice cream and shake and then pour into a cocktail glass.
Add the ice cubes, garnish with chocolate shavings and serve.
Chef Ranveer Brar is an author, MasterChef India judge and restaurateur with over 25 years of experience in the food industry.